How to Engineer a Foldable Kayak
How to Engineer a Foldable Kayak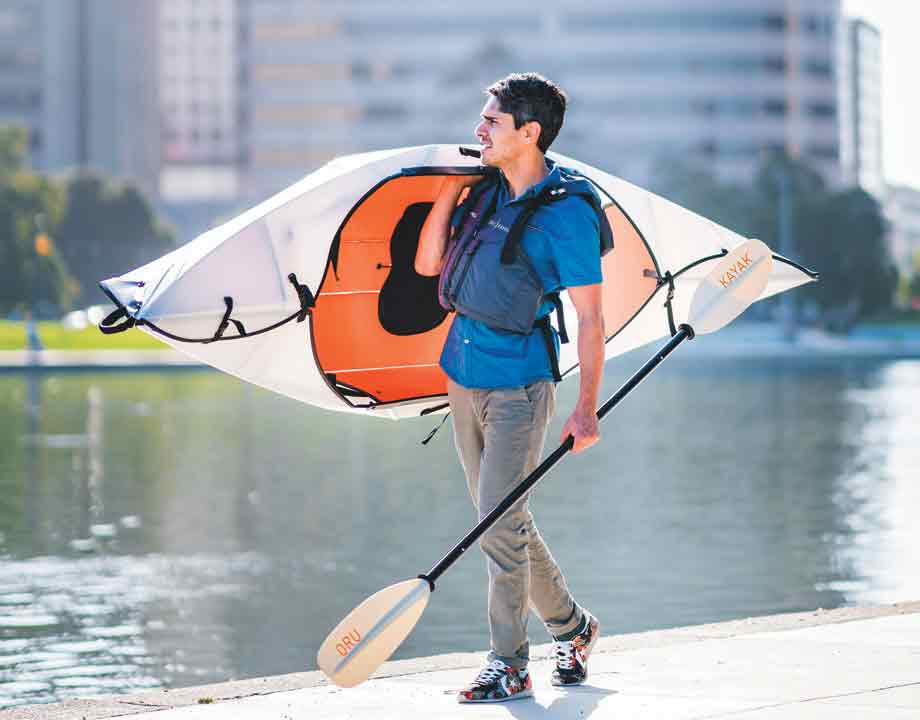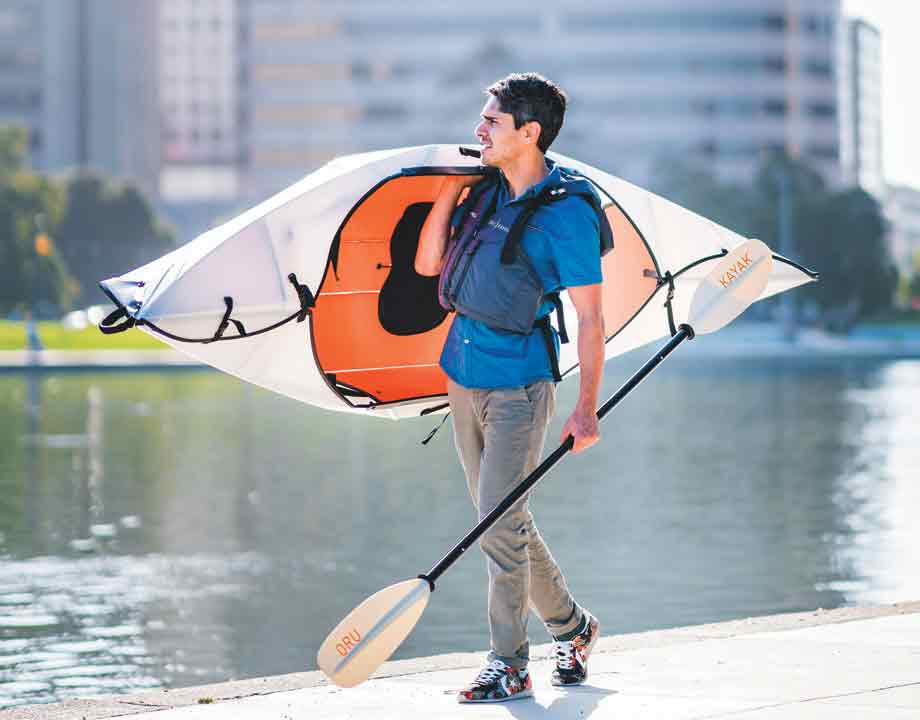 Origami-inspired kayaks are made of polypropylene. Photo: Oru Kayak
The kayak may be the smallest and most personal of boats, but is still a handful. You can't take it on the bus, toss it in a backpack, or haul it on a mountain bike. As a result, there are countless far-flung, way off-road waters ripe for water sports that remain essentially unreachable.
Not for long, though. Thanks to Anton Willis, founder of Emeryville, California-based Oru Kayak, the kayak is as portable as a garment bag. His secret: folding the boat like a bit of origami.
Willis first started trying to fold up kayaks some eight years ago. "I had a kayak when I first came to the Bay Area," he said. "I always enjoyed paddling around the Bay and thought that it was a really underappreciated public outdoor space."
Those excursions ended when he moved to a studio apartment and had to put his boat in storage.
At around the same time Willis read
an article
about the physicist-
cum
-origami guru, Robert Lang, who has shown the world how to turn a flat sheet of paper into pretty much anything. "That was really the inspiration for it," Willis said.
He contacted Lang, who steered him to crease folds which gave him "the ability to get organic volumetric forms out of origami, rather than flat angular forms," he said.
Willis soon moved on from paper to cardboard, and then to the sort of corrugated plastic used to advertise landscapers and politicians on suburban lawns. "The first prototype was made from a four-by-eight sheet of Coroplast from the sign shop," Willis said. "That prototype sank in about 30 seconds. It turns out that a four-by-eight sheet wasn't big enough to support my weight."
Further Reading:
Origami Provides Unexpected Inspiration
Eventually Willis got the size right. The
Oru Kayak website
now features a variety of sizes and styles—including a tandem kayak—all of which can be unfolded (and folded) in a matter of minutes. When folded up they become a large suitcase that can easily be tossed in the trunk of a car.
The size was great for auto-equipped kayakers eager to drive up to a river's edge without much hassle. But for hikers and bikers hoping to paddle more remote locales, the kayaks were still unwieldy. For others they were too expensive or too hard to put together.
"We were really responding to a market need for something that was both more affordable and easier to put together for non-engineers," Willis said. "Our other kayaks are pretty easy, but still, for people that struggle with Ikea furniture, it can be a bit of a deal."
Oru's previous kayaks—the speedy Bay St, the tandem Haven, the smaller Beach LT—all used more or less the same crease pattern. In essence, they are mostly flat sheets of plastic that can fold up like an accordion into the cockpit for storage or double up along a long, longitudinal pleat to become a boat. That design necessitates fastening the edges together on both bow and stern.
To design an even smaller kayak, however, would require Willis to start from scratch. "It was a fair amount of rethinking, a lot of paper models again," he said.
Further Reading:
Robotic Walking Papers
The crease pattern he settled on for his new kayak, called the Inlet, allows it to fold more or less into thirds and keeps the bow and stern edges together at all times. This allows the boat to be made of a more rigid plastic that is both abrasion resistant and more hydrodynamic. What's more, the design is so intuitive that the 13-minute step-by-step assembly video for Oru's other kayaks can be replaced by one picture.
And it weighs 20 pounds—six pounds lighter than the Bay St, and 20 pounds lighter than the Haven.
Having successfully created origami kayaks of all sizes, Willis is now turning his attention to other types of boats to fold.
"We've been talking about doing a fishing kayak for back country fishing, being able to get to places you can't with another boat." That kayak would have accessories for fishing equipment and would likely have pontoons—also foldable—to allow anglers to stand up in the boat.
Whether those fishermen will use origami flies as lures remains to be seen.
Michael Abrams is a writer based in Westfield, N.J.
Related Content