How 5 Countries Work Toward Decarbonization
How 5 Countries Work Toward Decarbonization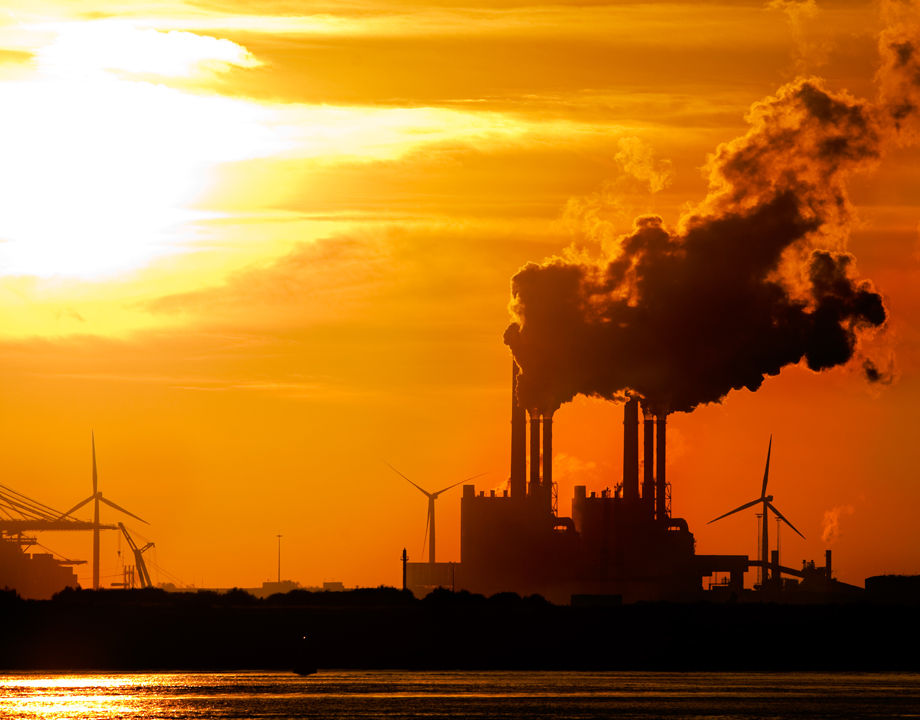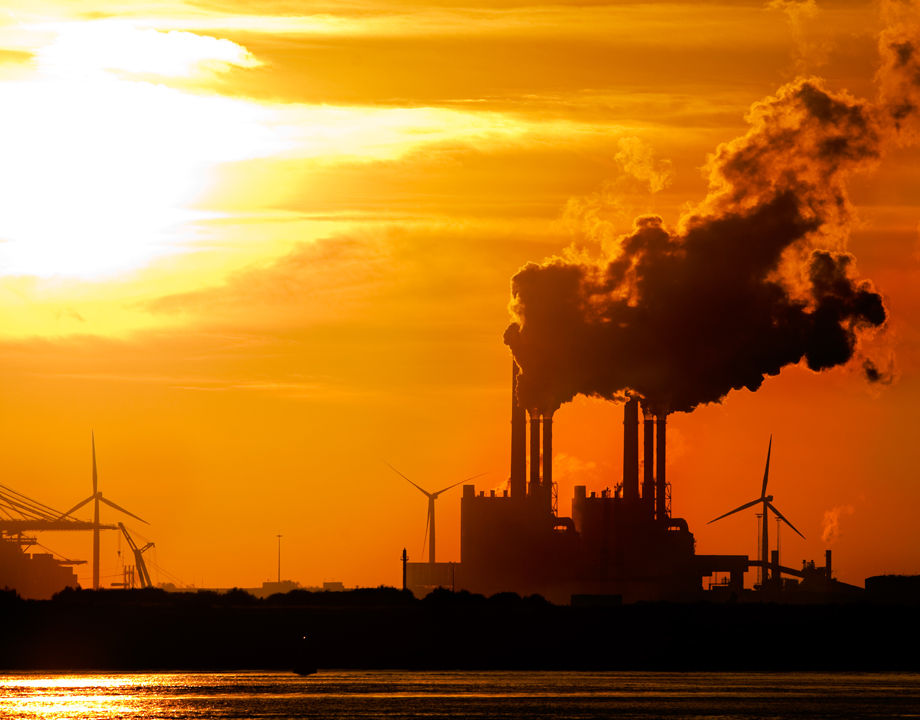 Global efforts to reduce greenhouse gas emissions and decarbonize are spotty, with European nations showing the most progress.
When the Biden administration announced that the United States had formally rejoined the Paris Agreement in February 2021, it underlined the global nature of efforts to reduce greenhouse gas emissions and decarbonization the world economy. Up to now in the U.S., decarbonization has been driven by market forces and quickened by cheaper and more competitive costs of renewable energy. Wind has become the fastest-growing segment of the renewable energy market. The International Energy Agency reported that some 74 percent of U.S. coal-fired plants produce electricity at higher costs than if they were replaced with renewable sources.
Clean energy is only part of the picture. On a state level, California has been a leader in moving away from fossil fuels, as well as promoting energy efficiency measures including combined heat and power for industrial use and housing standards to reduce energy demand. According the Aspen Institute, the state will still miss greenhouse gas reduction goals even if it eliminates fossil fuel generation completely. Electricity accounts for just 17 percent of the state's greenhouse gas emissions, while transportation represents some 40 percent.
The Paris Agreement establishes a global framework to limit increases in global temperature to less than 2˚ C above pre-industrial levels. Industrial countries are now setting goals of becoming carbon neutral by 2050. It is a heavy lift. The Aspen Institute defines the challenge: For zero-carbon technologies to make a big dent in emissions levels, "They have to become almost ubiquitous in a relatively short period of time, which will require harnessing the power of markets and greed to get capital flowing. It is hard to say whether all the technologies needed to tackle the climate crisis already exist. Either way, innovation would certainly make tackling the challenge easier."
Editor's Pick:
Smart Cities Look for Digital Twins
The Green Future Index, a new report compiled by
MIT Technology Review Insights
and others, ranked 76 countries on their efforts toward decarbonization. Fifteen European nations ranked in its top 20 with Iceland, Denmark and Norway at the top. Countries ranked near the bottom include South Africa, Vietnam, Indonesia and Japan, although Japan does have 2050 carbon-neutral goal. Russia continues to concentrate on fossil fuels.
Germany's Climate Change Performance Index follows decarbonization by country closely, with similar rankings. Here is where five major countries are in the race toward decarbonization.
The United Kingdom
The Climate Change Performance Index gives the U.K. high ratings in its four index categories: GHG emissions; renewable energy; energy use; and climate policy. (CCPI reported no country performs well enough in those categories to achieve a "very high" rating.) Still, the U.K. placed in the group's top 10, showing positive trends in emissions and energy use. Recent announcements banning the use of coal-fired power plants by 2025 and a goal of net carbon neutrality by 2050 lifted its placement. But it notes that its ambitious 2030 emissions reduction target is in jeopardy because of insufficient growth in renewable energy and energy use applications.
The government last year announced it would slash greenhouse gas emissions 68 percent over 1990 levels by 2030. To achieve that, the U.K. Climate Change Commission projects 87 percent of its electricity will be sourced from nuclear or renewables, and 43 percent of its cars will be electric.
India
India reached CCPI's top 10 countries in 2020, getting high ratings for emissions and use. The government has committed policies to support renewable energy but critics claim it has not yet developed a roadmap for phasing out subsidies for fossil fuels that would reduce dependence on coal.
Reader's Choice:
Hydrogen Straight from the Earth
Still, the country is on track to achieve two components of the Paris target. India has already reduced emissions intensity by 21 percent, with an overall target of reducing emissions intensity of GDP by 33 percent to 35 percent by 2030, and is 2 percent short of its 2030 goal of 40 percent installed nonfossil electric capacity. It also plans to install a whopping 175 GW of renewable energy by 2022, and another 450 GW by 2030. Already it generates 38 percent of its electricity from renewables, large hydroelectric stations, and nuclear plants. It has a target of expanding that capacity to 40 percent by 2030.
China
China ranked 30
th
in CCPI's rankings, and very low in emission reductions compared to other countries. China remains the world's biggest emitter of greenhouse gases, although President Xi Jinping last year promised his country would bring emissions to a peak before 2030 and become carbon neutral by 2060. To do so, the country will begin promoting large-scale carbon capture projects and track methane emissions from coal, oil and gas extraction.
China's continuing use of coal remains a concern and is inconsistent with the Paris Agreement, according to the U.K.'s Climate Action Tracker. By mid-2020 China permitted more new coal capacity than in 2018 and 2019 combined, bringing total coal capacity in the pipeline to 250 GW, plus bring 10 GW of new plants online. "China is going against the global shift away from coal and now possesses roughly half of the world's coal-fired power plants in development," CAT reported.
Still, China is on track to achieve its 2030 peaking target of emissions, partly because the COVID-19 pandemic forced closures and lowered emissions. Climate Action Tracker calls it "critical" that China uses stimulus programs to "clamp down on what may be the start of a new coal boom and dedicate recovery efforts to low-emissions infrastructure and clean energy projects."
Germany
Germany was one of the first countries to adopt the climate action plan under the Paris Agreement, but has mixed reviews in implementation. The CCPI reported its high per capita greenhouse gas emissions and energy use, along with growing transportation emissions are concerning. But in 2020, it put into law plans to phase out coal-fired power generation by 2038 and passed another bill that sets a carbon price on transportation and heating.
The country has progressed in expanding renewable energy sources, with more than 40 percent of power consumption supplied by renewables in 2019. Its goal is to increase that to 65 percent by 2030. But the share of renewables in gross final energy consumption is 17.5 percent, considered low. (Gross final energy consumption is defined on renewable sources as energy commodities delivered for energy purposes to final consumers.)
More for You:
Quiz: What Do You Know about Rural Electrification?
The International Energy Agency reported last year Germany is not on track to meet near-term emissions reduction targets. It was to have reduced total greenhouse gas emissions by 40 percent by 2020, but fell short by 9 percent. But it notes the energy sector has supplied the bulk of reductions and more needs to come from transportation and heating in the buildings sector. There are efforts for the government to promote rail transportation over vehicles as a way to further reduce emissions. The government wants to put 10 million electric cars on German roads by 2030, but a recent report by Deloitte reported a more feasible number of 6.35 million by that time.
United States
The U.S. ranked dead last in the CCPI report, at 61. It was a repeat of its previous year's ranking, solidified by withdrawing from the Paris Agreement and a lack of national targets to reduce emissions or increase renewable energy capacity. Per capita emissions did continue to fall, but were driven by individual states and cities, combined with the continuing push away from coal based on market conditions. Falling renewable energy costs also boosted their growth. But emissions still remain high as does per capita energy use.
The National Academy of Sciences issued a report last year detailing what the U.S. needs to reach 2050 decarbonization goals. First, electricity generated by non-carbon emitting sources needs to be doubled to at least 75 percent by 2030, an effort that will require "record-setting deployment of solar and wind technologies" along with scaling back coal- and natural gas-fired power plants.
Second, by 2030 50 percent of new vehicle sales should be zero-emission vehicles. The country should replace 20 percent or more fossil fuel furnaces in building with electric heat pumps and set policies so new construction is all electric except in the coldest areas.
The grid needs expansion and bolstering. The report calls for a 40 percent increase in electrical transmission capacity by 2030 to better distribute wind and solar power from where it is generated. At the same time, it calls for a build-out of an electric vehicle recharging network and a nation carbon dioxide capture, transport and disposal network from point sources. Also, total energy use by new buildings should be reduced by 50 percent by 2030.
The new Biden Administration is expected to accelerate work toward decarbonization, and re-entered the Paris Agreement as one of its first acts.
John Kosowatz is senior editor.
Related Content