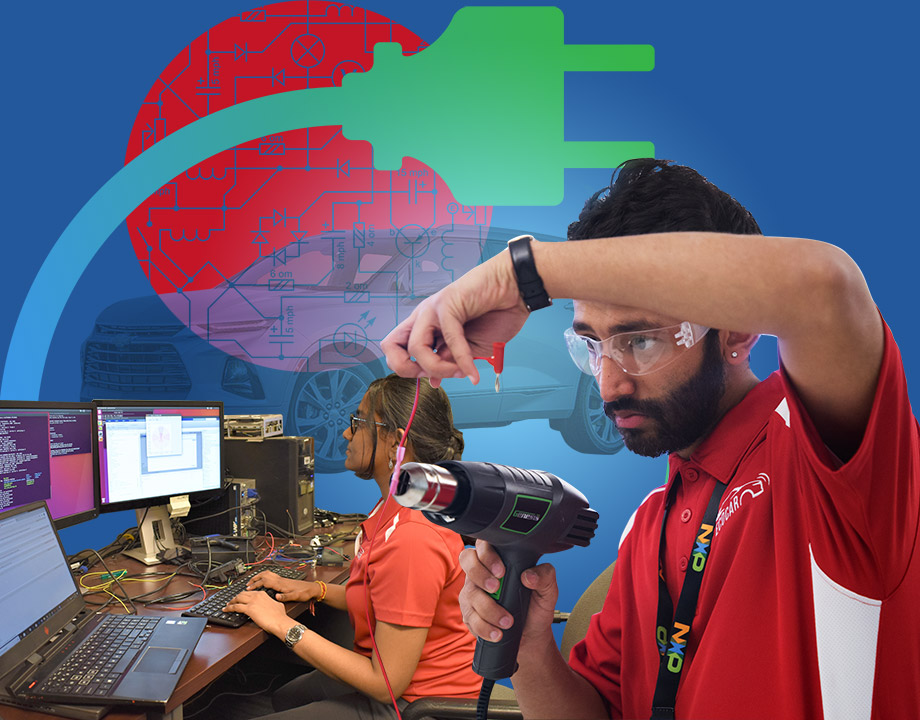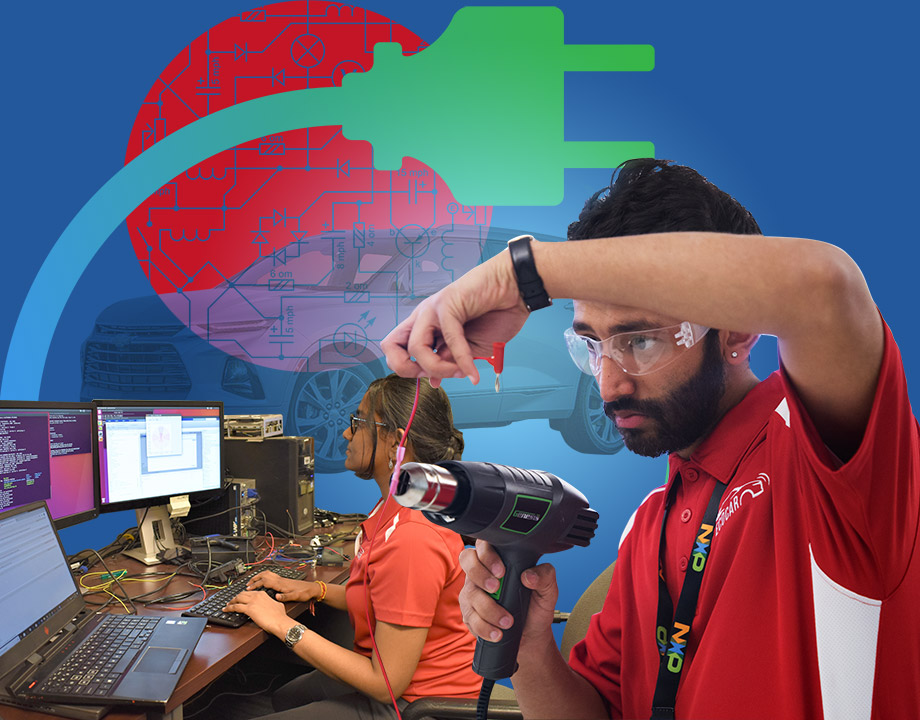 Ohio State students will gut a Chevy Blazer and transform it into a hybrid with SAE level 2 automation. Photo: Ohio State University
High Marks for a Hybrid
Sep 16, 2019
How does one transform a conventional, internal combustion-powered automobile into an ultra-efficient hybrid with automated driving features? One answer is to hand the vehicle over to a team of undergraduate and graduate students and see what they can do over a period of four years.
That's the idea behind the Department of Energy's EcoCar Mobility Challenge, in which teams from 12 universities transform 2019 Chevy Blazers into electric hybrid vehicles with SAE Level 2 automation (i.e., not self-driving but capable of assisting with steering, braking, lane centering, and adaptive cruise control).
In the first year of the challenge (now complete), the teams simulated various components, designing a vehicle. In the second year, they receive an actual Chevy Blazer, working to transform it into the intended hybrid. The third and fourth focus on refining and calibration, focusing on fuel economy and performance, preparing for production.
"After this year's design phase, we are absolutely working on—and already planning—how we are going to integrate," said Kristina Kuwabara, the Ohio State University team's Controls, Systems Modeling, and Simulation Lead. Kuwabara and her teammates defeated 11 other teams for first place at this year's challenge, which took place at Georgia Tech.
Top Story:
Flying Green with Hybrid-Electric Planes
Without the physical car in hand, this year's efforts were centered upon choosing components and simulating them working together. The teams were handed CAD files and data sets, but were otherwise left to their own devices.
"We were allowed to evaluate any components we could get our hands on," said Kuwabara. "Most of the components we are choosing were never supposed to be in a 2019 Chevy Blazer."
The team analyzed thousands of parts. Then, they narrowed their choices by looking at the challenges faced with each individual component (i.e., cost, ability to implement timely, and resonation with the team's knowledge).
Kuwabara's team selected several important components, including a 112 kilowatt Parker Hannifin motor, and a 3.5 kilowatt-hour Hybrid Design Services energy storage system with a peak power of 80 kilowatts.
"The motor allows us to have the capability to perform regenerative braking and propel our vehicle in electric vehicle mode throughout the drive cycle," Kuwabara said. A battery such as this allows her team to create a very efficient vehicle throughout multiple different driving scenarios.
The motor, battery, electrical wiring, sensors for SAE Level 2 driving, mountings and control algorithms are assembled in simulation. "We are making sure that everything fits in the right space," she said, "…and provided the right electrical signals—as well as the right control signals—to properly function as a hybrid."
Of course, when putting a car together, one cannot expect to mix and match parts and everything snap into place. With the motor that Kuwabara and her team chose, they had to alter the rear cradle. Such modifications are subject to FEA analysis, and must withstand the same stress and crash loads as the unaltered Blazer.
Recommended for You: Hybrid Cars Compete for Speed

Ohio State team's choices and simulations, as well as quality of design presentation, secured them the win in Georgia. "We had to write a huge report and make multiple presentations to the industry about why we selected specific architecture," said Kuwabara. "This is where we were able to stand out."
Soon, Kuwabara and her team will get dirty with the non-virtual automobile. "Next year is 'integration and build' year, and we are excitedly awaiting the Blazer," she said. Once they get it, don't expect the vehicle to remain the same for long. They will, essentially, gut the vehicle, design, engine, and transmission in preparation for their own components. "The chassis and all of the interior will be the same," she said. "And the tires."
Once the Blazer is finished, Kuwabara's team will begin tweaking it, trying to make it the most efficient car they can. "It is really exciting. We are actually creating a mobility solution, and I cannot wait to see the vehicle move next year," she said. "The amount I have learned is more than I could have imagined."
Michael Abrams is a technology writer based in Westfield, N.J.