Galvanized Garment: 3D Printing Runwa...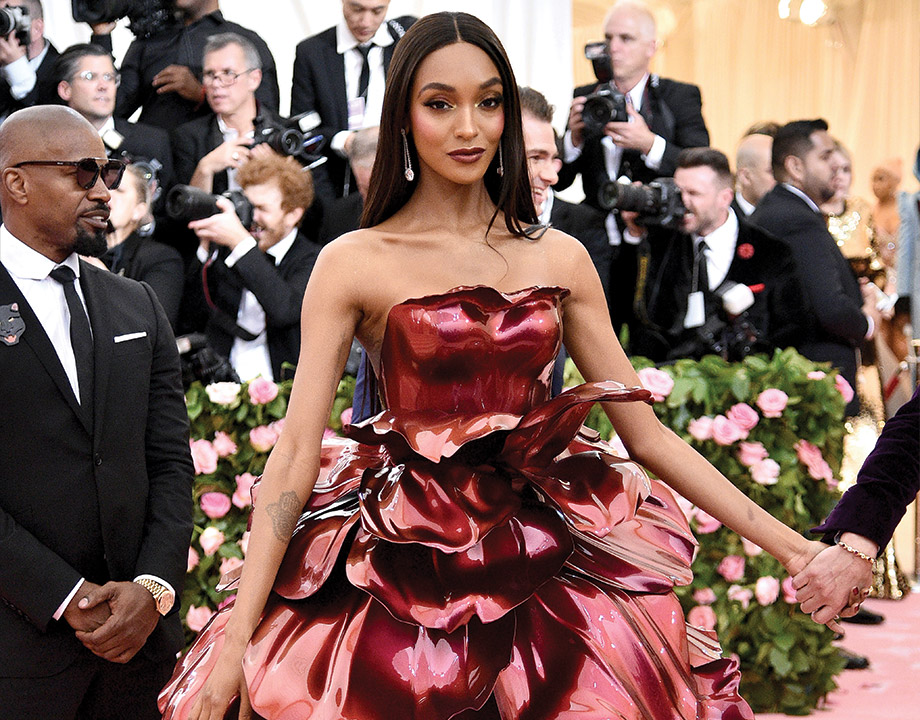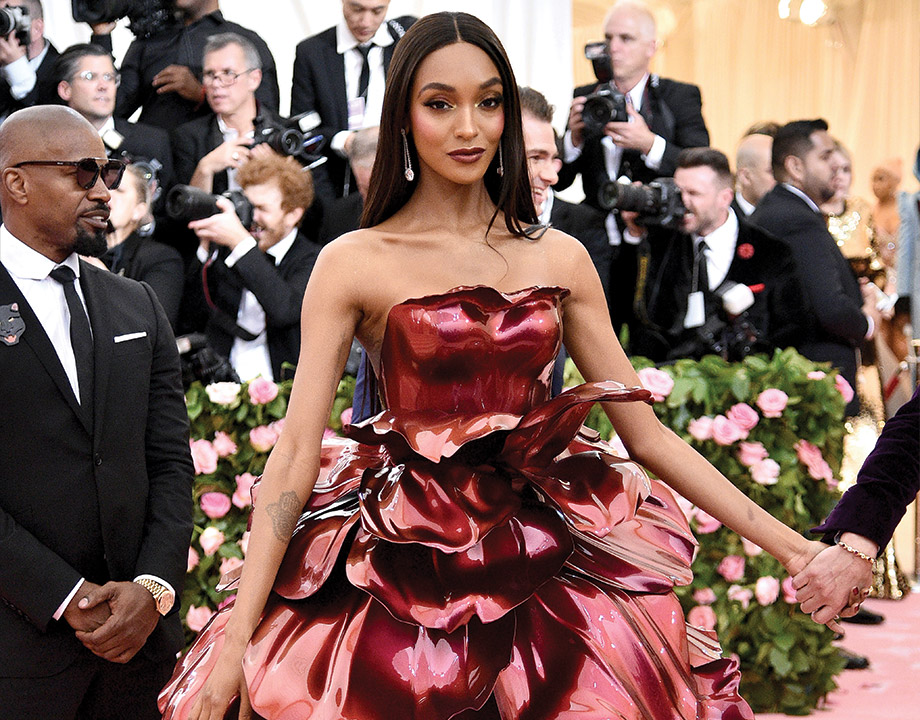 Jourdan Dunn attends the 2019 Met Gala wearing a 3D-printed dress designed by Zac Posen and manufactured by GE Additive and Protolabs. Photo: GE Additive
Galvanized Garment: 3D Printing Runway Fashion
Sep 5, 2019
When science meets fashion, the results are a vision of engineering beauty. Zac Posen, the famous fashion designer and founder of the House of Z, teamed up with GE Additive and Protolabs to design a 3D-printed fashion collection for the Met Gala this past May in New York City. The idea behind the collection was to capture the motion of natural objects such as a rose, palm leaf, and sea urchins and turn them into 3D printed garment items.
Zac Posen was inspired to pursue a 3D printed fashion line after watching a video of a house being 3D printed. The first place he turned to was GE Additive to help realize his designs. GE Additive educated Zac Posen on how the technology worked and aided in modeling and the physical creation of the designs.
"One of the great parts about working with Zac's team was they had a strong vision for what they wanted these designs to be," said Stephanie DePalma, senior engineer at GE's AddWorks team. "They caught on really early how the different types of materials were going to be printed, and their movement would be different from cloth."
Learn more about:
3D Printing Spins Fabric
GE Additive turned to Protolabs, one of their manufacturing partners, to help them with the printing process. While the pieces would use 3D metal printing design, several of the components would be made from polymers. Protolabs lent their knowledge of polymer printing techniques to help with the custom finishes for several of the pieces.
Most of the items were printed using stereolithography (SLA). The technology is very similar to direct metal laser sintering process used by GE but uses a polymer material instead of metal. The pieces are 3D printed in layers and are then photocured to solidify the parts.
Supermodel Jourdan Dunn wore the rose gown, which comprised of 21 petals. Each petal averaged 20 inches in size and weighed about one pound. The petals were SLA printed, made from a durable plastic material called Xtreme White 200, which was then painted a color-shifting red glossy paint.
Read more about:
Smart Dressing Saves Energy
When it came to showtime, there was little room for error. "We came prepared with three different configurations of the rose dress starting from basically a full-length ball gown all the way up to a knee-high gown," said Depalma. "There was a mixture of some adjustability for some of the parts, and with the rose gown, we included some modularity. All of those individual rose petals are bolted to 3D-printed titanium under cage, very similar to an aviation attachment method."
Zac Posen's fashion line is an example of how the future of 3D printing garments may not lead to mass consumer production but open the door to mass customization. The collection had a total of four gowns, a headdress, and several 3D printed accessories such as rose cufflinks and palm leaf brooches.
"One of the things that Zac said to me during this collaboration was he was inspired by the technology and the fact that we were using plastic because he thinks in the future plastic is going to be a luxury fabric," said Depalma. "He said that plastic, while not great for the environment, could become a limited material as we start to use more biodegradable material, making plastic a luxury."
Carlos M. Gonzalez is special projects manager.