Five Job Interview Questions Young Engineers Can Expect
Five Job Interview Questions Young Engineers Can Expect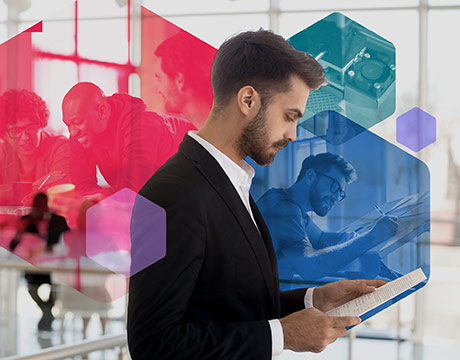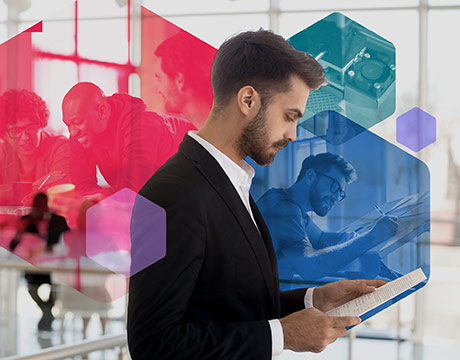 Young engineers will each have a different experience when it comes to a job interview. While hiring managers ask varying questions depending on the industry they represent, young engineers can expect questions similar to these five below, said Charlie Wilgus, general manager for manufacturing and supply chain practices at Lucas Group, a Dallas-based executive search firm. Top Story: Air Taxi Aces Test Flight The interviewer will likely ask both project-based and problem-solving questions, said Wilgus, who leads a team of more than 50 recruiters nationwide. One of the first questions can sound something like this: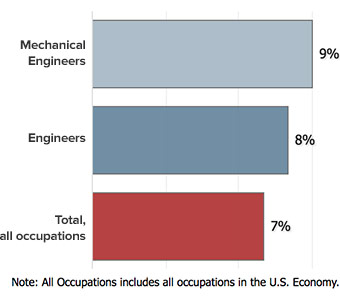 1. Talk about what you accomplished on a past engineering project?
Project-based questions encourage candidates to discuss the role they played in a past engineering project.
It doesn't matter a great deal whether that project took place on the job or as part of an academic exercise. Spend a short time talking about the project's aim, such as why your company carried it out. If your university sponsored the program, you can talk about what its administrators wanted students to learn through their participation.
Interviewers hope to discover what you achieved through your own participation and how you applied your problem-solving skills to overcome obstacles along the way. They also want to ensure you understand how to work as part of a team and to ensure you know that teamwork and collaboration is key to engineering success.
More on What Employers are Looking for: Pratt & Whitney President Bob Leduc on the New Engineer
Be prepared to speak about the role you played on the project, why you were necessary, the skills you brought to the tasks, and the ways you were instrumental to its overall success. Give examples that showcase your strengths as an engineer, such as the ability to think on your feet.
2. How would you approach a particular problem?
This is an example, of course, of a question about problem solving. While engineers of all disciplines are often met with this question, the interviewer could detail the problem at hand, matching it to those the hiring company routinely experiences.
There really isn't a correct or incorrect answer to this question. By asking this, hiring managers want to know how candidates apply their technical knowledge to a particular issue they're likely to face. They want to get a sense of how you think through solutions and how you communicate your thoughts. They don't want you to necessarily show you have a solution to the problem, just that you can take the first steps toward addressing the issue.
More on Teamwork: How Engineers Can Resolve Conflict
3. Why is thermodynamics important?
This is what Wilgus terms a technical question. These questions quiz applicants on mechanical engineering basics—or, in the parlance of the game-show Jeopardy—things you should have learned in school. It's perfectly acceptable to give a short and succinct answer to a technical question, Wilgus said.
Interviewers may follow your answer up with another question, such as asking you to demonstrate one or two of the laws of thermodynamics. Or, they could ask why knowing what happens in terms of energy and work is necessary in a particular case.
"Technical questions are used to determine if the candidate has the aptitude to learn and take on more complex work over time," Wilgus said. "But really, most questions are more behavioral and are used to determine a cultural fit for the organization."
For a question that determines cultural fit, you can expect a few of the standard interview questions, such as:
4. How do you work best?
Here, the interviewer probably wants to know if you thrive as part of a far-flung collaborative team that works together via an online tool like Slack, whether you prefer daily in-person conferences, or if you're more of a head-down get-it-done engineer. The honest answer to this question can help you prosper in your eventual working environment.
You also may encounter a question intended to determine if you regularly gain new engineering knowledge and skills.
5. What new engineering skill have you developed or honed during the past year?
Young engineers can expect to see significant advancements in the state of engineering even during their first years on the job: no matter what the work they're specifically doing. Your answer here shows you can adapt to change, and might even welcome it.
More on Collaboration: Global Talent Makes American Industry Stronger
You should expect to hear the hiring manager pose some of the favorites across all industries: Where do you plan to be in five years? Talk about an obstacle you overcame at a previous job? Why are you interested in this position?
Think through the answers to all these questions before the interview. You may want to role-play with a friend before the event—this can help you smooth your responses and keep them sounding natural. You might also want to write down your ideas about best answers—it will clarify your thoughts.
Though it's easier said than done, try not to get intimidated or scared by the prospect of the interview or by the person doing the asking. Remember, he or she once was in your position.
Job interviews are a part of life. With a successful interview in your rear-view mirror, you can get down to the business of proving yourself on the job.
Jean Thilmany is a freelance writer in St. Paul who frequently writes on engineering topics.
Read More Exclusive Content from ASME.org: Six Lean Principles for an Industry 4.0 World Innovations in Biomaterials Create New Roles for Engineers The 7 Coolest Rescue Robots Tackle Almost Any Disaster
Technical questions are used to determine if the candidate has the aptitude to learn and take on more complex work over time.Charlie Wilgus, Lucas Group.
Related Content