The 7 Coolest Rescue Robots Tackle Almost Any Disaster, Part 1
The 7 Coolest Rescue Robots Tackle Almost Any Disaster, Part 1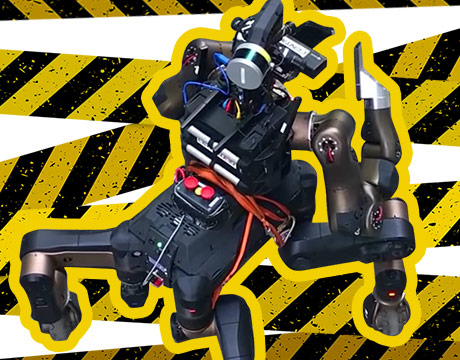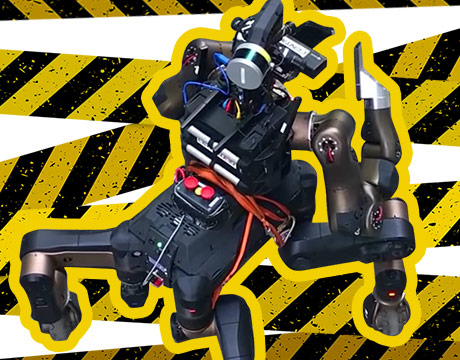 The Centauro, one of the new robots used in rescue operations. Image: Italian Institute of Technology
After disasters strike, buildings collapse, fires rage, and air and water become contaminated, these emergency areas end up as dangerous and inaccessible to humans, often for weeks and months. Sometimes, victims are trapped in unreachable areas while needing urgent medical care such as blood transfusions and medicine.
In these situations, robots are becoming increasingly important responders, joining search and rescue teams in their missions. Besides being able to traverse contaminated and dangerous areas, these robots bring a different set of skills to disaster recover site. They can work around the clock without getting tired, they are excellent at repetitive movements, and they are much easier to repair than an injured human.
Listen to the latest episode of ASME TechCast: Renewable Energy Experts Shine Light on Solar Farms and Grids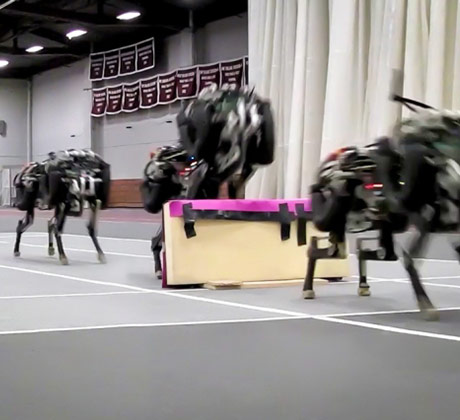 Some of them venture onto the disaster sites, mapping the area. Some can manipulate human-scale objects like doorknobs and clear piles of debris. Some can navigate autonomously, gathering pollution data or following a human's gaze to inspect specific spots. Others deliver life-saving medications to where they are needed most. And while a robot that can single-handedly rescue a human from a fire or a building's rubble does not yet exist, many teams across the globe are working on its prototype, whether in its human, animal or even a six-legged form. Here is a list of land, aerial, and aquatic robots in different stages of their training to assist humans in various calamities.
Top Story: Tiny Gyroscope Aims to Improve Wearable, Nano Technology
1. The Headless Cheetah.
Inspired by the fastest land-animal on Earth, this Cheetah robot aims to help disaster recovery teams locate victims, remove debris, and disassemble some structures. The agile quadruped can run up to 6.4 meters per second, make turns, and hop up onto a chair or a table—up to a height of 60 centimeters. It can also autonomously determine how to avoid or jump over obstacles. Cheetah's creator, MIT Associate Professor Sangbae Kim, anticipates the robot should eventually be able to perform such feats as navigating a contaminated nuclear power plant and even disassemble its parts. "Eventually, we hope to develop a machine that can rescue a person," he said.
2. Centauro, a Half-human, Half-horse
Scientists at the Italian Institute of Technology (IIT) deemed that a robust disaster recovery robot needs more than a simple human form—a creature with four legs, rolling hooves and anthropomorphic upper body would do better. The result is Centauro, which has greater degrees of freedom and stability than typical quadruped robots. That means it can be more mobile and agile in disaster settings. Centauro can perform some human tasks with its hands, such as manipulating tools and doors, and executing some impressive karate moves. In particular, it can karate chop wood with great precision. Battery powered, 1.5 m tall and weighing 93 kg, it can last for 2.5 hours on a single charge.
3. The Unnamed Robot That Follows Your Gaze
Built by New York University Tandon School of Engineering, this little quadcopter doesn't yet have a name but already has a reputation—it aims to autonomously inspect the worst type of anthropogenic disasters, such as damaged nuclear reactors, and assess the situation. The drone weighs 236 grams, including batteries, and measures 15 cm in length. It can carry three to four types of cameras, taking images of the site and reconstructing the picture in 3D, essentially acting as a long-distance set of eyes for the rescue crew. If connection is available, it can stream the data right back to the crew; if not, it can gather it for later use. Users can wear a set or glasses that communicate with the robot and navigate it to specific spots with their gaze.
"We are testing it right now inside of a complete reconstruction of a nuclear reactor," said assistant professor Giuseppe Loianno, adding that in the future, the "gaze" drone will also carry sensors to check radioactivity and other vitals.
Lina Zeldovich is an independent writer
Read Part 2 to learn about the roach and platypus robots, as well as the TRADR robot that is built to navigate dangerous and unpredictable environments, such as chemicals spills, earthquakes aftermaths, and nuclear disasters.
Read More Exclusive Stories from ASME.org:
New Window Film Reduces Energy Costs
The Bionic Mushroom
Tapping Signals Replacement for Keyboards

Related Content