Does STEM Diversity Promote Workforce Diversity?
Does STEM Diversity Promote Workforce Diversity?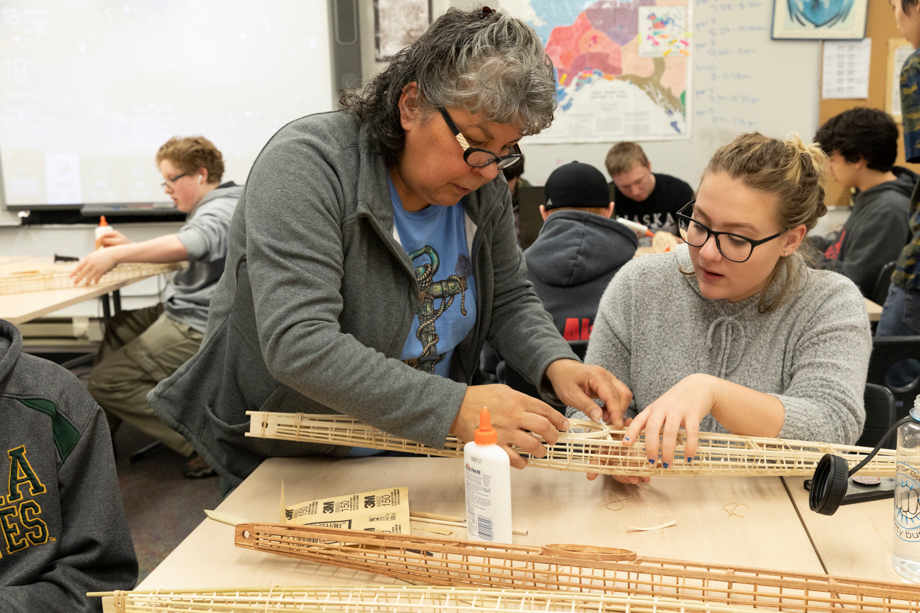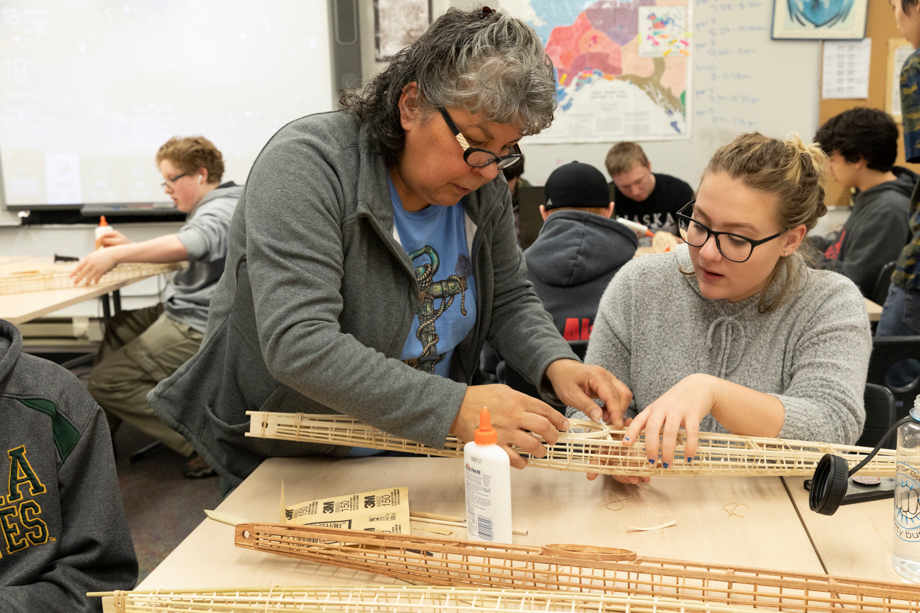 Do diversity efforts within STEM education lead to a more inclusive workforce? Photo: Alaska Native Science and Engineering Program
Recent STEM diversity efforts have tried to attract young women and minorities into STEM programs in greater numbers. Programs designed by elementary schools and college educators seek to change long-standing diversity trends and making STEM studies and jobs more accessible.
So, how well do current initiatives measure up in creating opportunities and diversity in engineering?
School districts and universities with the resources to launch STEM initiatives report success in encouraging students to pursue employment in STEM fields. Research by the Partnerships in Education and Resilience, a joint effort by Harvard Medical School and McLean Hospital, demonstrates that
70 percent of students enrolled
in after-school STEM programs show a higher interest in these careers afterward.
Organizations have begun to introduce STEM outreach initiatives in neighborhoods that do not have the same academic opportunities compared to other affluent areas. The following organizations' efforts ensure that STEM diversity outreach becomes an integral part of primary and secondary education in all communities.
The Alaska Native Science and Engineering Program
The Alaska Native Science and Engineering Program (ANSEP) started as a scholarship program serving just one student at the University of Alaska Anchorage in 1995. Today, it reaches more than 2,000 enthusiastic participants from sixth grade and up. It was explicitly tailored to improve outreach to underrepresented minorities. It includes a summer bridge program, which offers recent high school graduates a nine-week course in advanced math and lab work with industry professionals. The program also provides scholarship opportunities and future career opportunities.
Recommended for You:
Why is Diversity in Engineering a Major Opportunity?
The Urban Institute evaluated ANSEP between 2013 and 2014 using data on academic performance, interviews with students, and more. Researchers found that nearly four out of five participants in the Summer Bridge program went on to degree programs in STEM fields. Another appraisal in 2015 showed that of University Success participants enrolled in STEM Bachelor of Science degree programs or graduated from one.
The study demonstrated a positive impact on the earning potential of minority job seekers. The average salary for Native Americans, Alaskans, Hawaiians, and Pacific Islanders stands at $43,000. After completing ANSEP, 44 percent of participants reported wages of $60,000 or more.
The Louis Stokes Alliances for Minority Participation
Founded by the National Science Foundation, The Louis Stokes Alliances for Minority Participation (LSAMP)
got its start in 1991
after Congress called for institutions to "support a comprehensive [STEM] education program to increase the participation of minorities." LSAMP funding supports awards for minority students to attend summer bridge programs, participate in research as undergraduates, and go on trips to scientific conferences, experiences previously inaccessible for many minority students.
Evaluations by the Urban Institute
revealed that LSAMP participants demonstrate higher academic performance than those who did not participate. A full 100 percent of program participants between 2007 and 2012 went on to graduate with a Bachelor of Science degree in a STEM field. One-third of participants continued into Master of Science or Ph.D. programs.
Importanly, faculty also benefit from this program. Interviews showed that LSAMP awards created greater visibility for minority students, which in turn improved the "cultural competency" of faculty. This created a more inclusive community within STEM departments and helped reduce
the fragmentation along racial lines
that regularly leaves minority students on the outside looking in.
You May Also Like:
6 Questions with Former Girl Scouts CEO Sylvia Acevedo
Programs like ANSEP and LSAMP show that it is possible to cultivate the sorts of experiences that provide a perspective beyond a student's current education model, neighborhood, or environment.
How Companies and Society Can Improve STEM Diversity
One of the most important things society and communities can do is to keep explaining the importance of STEM to students. "It is important that there is more representation and diversity in STEM fields, where minorities and women are dramatically underrepresented," said Germán A. Cadenas, assistant professor of counseling psychology at
Lehigh University's College of Education
.
The same outreach efforts need to carry over into the professional setting. Diversity in organizations is one of the major factors for young professionals deciding where to work. According to a
2020 survey by Monster.com
, 83 percent of young professionals today look for their future employers to be committed to diversity and inclusion.
What are some of the popular methods for boosting diversity in STEM workplaces? Here are some ideas from the companies getting it done:
Improve pay equity: Apple says it received top marks for pay equity from Arjuna Capital in 2019. According to Vista College, women earn only 80.2 percent of what men earn for the same work. By closing the pay gap, companies can attract diverse job applicants, and it shows in Apple's recruitment diversity numbers.
Court more schools: Technology companies enjoy close relationships with schools and universities. To boost its workplace diversity, Google chose to triple the number of universities where the company actively recruits new applicants. According to a Harvard Business Review (HBR) article from 2016, companies that implement college recruitment programs see an increase in minorities and females of about 8 percent.
Unconscious bias training: Hostility in the workplace, including harassment based on gender or race, cannot be tolerated. When it faced criticism for rampant sexual harassment, Uber hired a former U.S. attorney general to study the problem. Unconscious bias training is a way to combat the toxic cultural elements, both overt and subtle, that keep women and minorities from applying for jobs. As reported by the Harvard Business Review, voluntary training led to an increase in minorities in management over a span of five years.
Mentoring Programs: Companies that implement mentoring programs see an increase in minority managers. The HBR reports that mentoring programs boost the representation of black, Hispanic, and Asian-American women, and Hispanic and Asian-American men, by 9 to 24 percent.
Learn More About:
ASME's Diversity and Inclusion
"Companies today can make bold systemic and policy changes to help with [diversity]. I think part of what we need is to redesign educational practices so that they are culturally-responsive," said Cadenas.
"This means that we need to teach STEM and other subjects in a way that is congruent with students' cultural experiences and realities. We need to help students connect content to application in their real lives so that they can engage more meaningfully with STEM."
Kayla Matthews is a technology writer in Pittsburgh, PA.
Related Content