Communicating the Excitement of Engineering
Communicating the Excitement of Engineering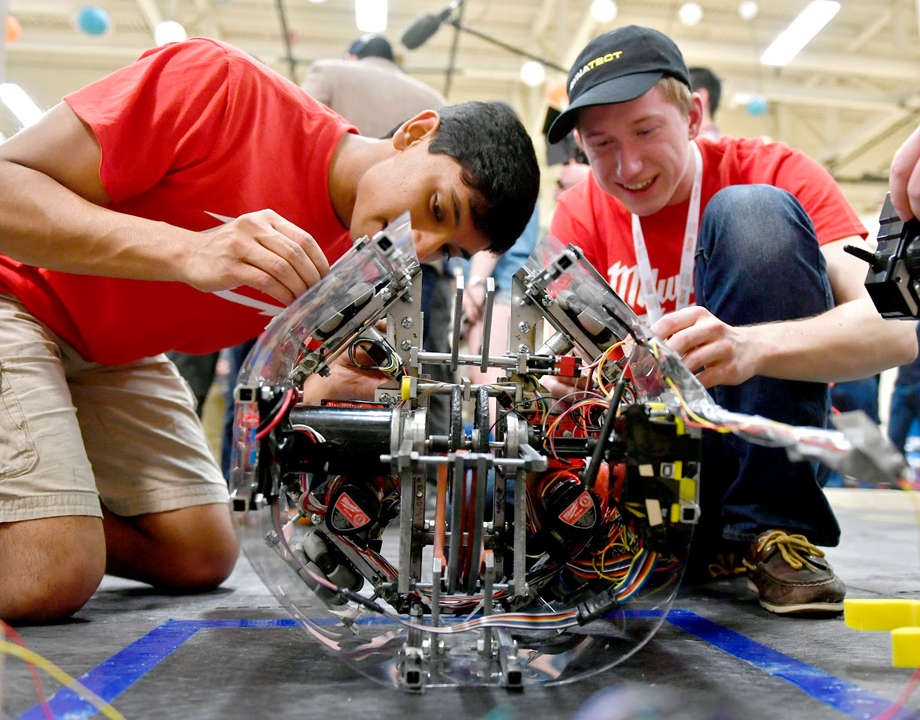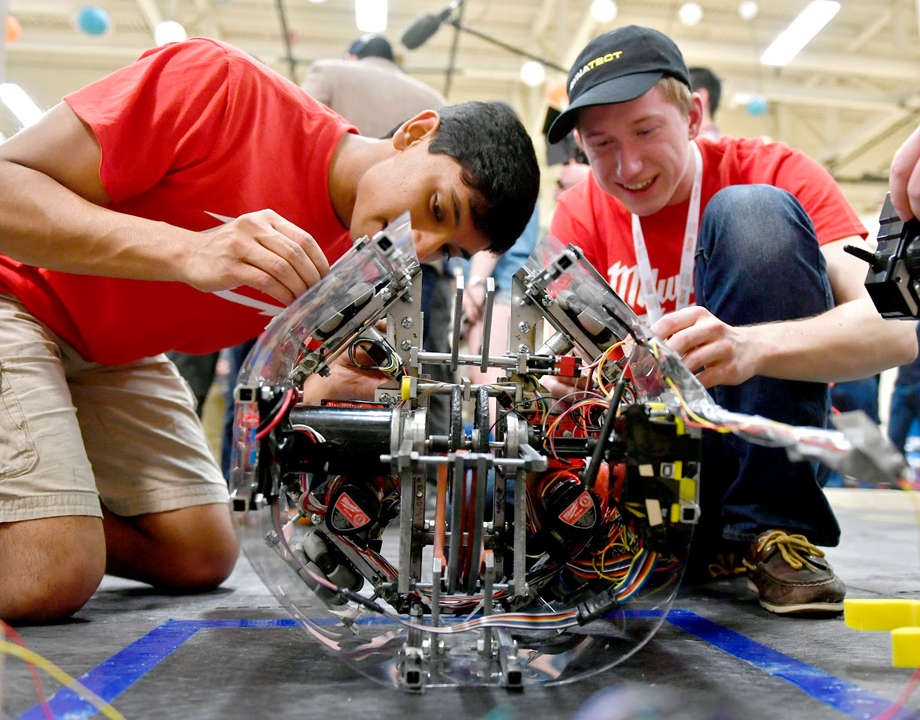 Through its wide range of programs, the ASME Foundation is championing the Society's mission.
As we all know, ASME's mission is to serve diverse global communities by advancing, disseminating, and applying engineering knowledge for improving the quality of life, and communicating the excitement of engineering. ASME philanthropy plays a crucial role in this mission by supporting an arc of programs that support aspiring and rising engineers at every stage of their professional journeys.
I recently sat down with Kathleen Lobb, ASME's managing director of philanthropy and executive director of the ASME Foundation, and Anand Sethupathy, ASME's managing director of programs. Together, Kathleen and Anand lead the wide range of ASME's Programs and Philanthropy efforts—in other words, they lead the way on a great deal of what ASME does today to fulfill its historic mission, "To advance engineering for the benefit of humanity.
Thomas Costabile: What are some of the new programs?
Anand Sethupathy:
We are really excited about the lineup of programs that we have within ASME. You can think about it spanning the entire spectrum from sparking that very initial interest in engineering. So we have our ASME INSPIRE program, which is a K-12 program, largely targeting middle schools. That program itself reaches over 100,000 kids every single year across all 50 states. Then as we move up the chain, we have a series of offerings such as scholarships. We really want to make sure that everyone who is really passionate about mechanical engineering actually has the opportunity to go to school and pursue a degree in mechanical engineering. And then after they graduate from school, we offer a series of programs oriented around their journey as an early career engineer.
You May Also Like:
Engineers Know How to Have Fun
T.C: Kathleen, the energy that I see across both our volunteers and staff is just tremendous. So tell us a little bit about what you are going to do with it?
Kathleen Lobb:
My responsibility is to raise money to grow these incredible programs that Anand described. We will do that over time, not just within our own community in terms of our members and volunteers, but really looking beyond the ASME family, in terms of corporations and foundations and individual philanthropists who might be interested in supporting this work. I know that communicating out to the ASME universe is going to be such a critical piece of what we do just to make sure everyone knows the extraordinary progress that ASME brings about.
T.C: Another piece of this is how your two areas are working together. Can you tell us about that?
K.L:
It is really an extraordinary partnership. In order to be able to convince people to donate money, you have to be able to talk about the impact of the programs. Anand and his team have been incredibly generous with their time, helping me understand and see things in action. He also has been an incredible resource in terms of the team that we are building.
Recommended for You:
Learning and Development for Engineers
A.S:
I would echo everything that Kathleen said, and also add that as we have conversations with many of these corporations, foundations, and large donors, we learn so much about what they value from a social impact perspective. It helps us craft the narrative and highlight the right parts of our story, so that it can resonate with them.
T.C: Anand, what are two or three new things that you are most excited about?
A.S:
We are really excited about some of the new initiatives that we are working on. First is the concept called the career advancement center. What we really want to do with the career advancement center is to take more ownership of helping our young engineers build a successful long-term career in engineering.
Read More About the ASME Volunteers:
The Pulse of the Society
Another major initiative we are doing is around social return on investment. We are really looking at the impact that every single initiative or program ASME has and we hope to be able to turn that into a series of visualization tools so that you will be able to go on digital platforms and immediately explore our progress against those.
Thomas Costabile is Executive Director/CEO of ASME. This column was adapted from a recent podcast. To listen to the full conversation, visit the
ASME Today & Tomorrow
podcast on
SoundCloud
,
Stitcher
, or
iTunes
.
Related Content