Bioengineering Blog: Supply Chains and the Health Crisis
Bioengineering Blog: Supply Chains and the Health Crisis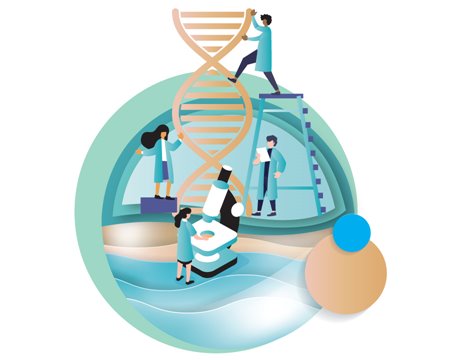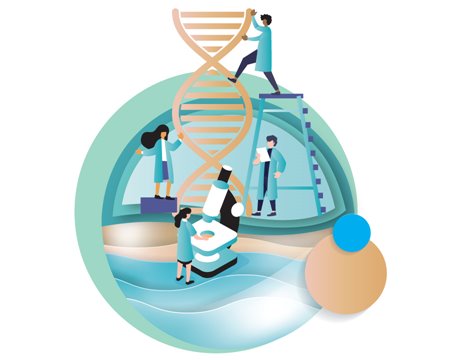 As the world reacts to the Coronavirus outbreak, biomedical engineers and bioengineers are working to find ways to mitigate the spread of the virus.
Sometimes events take a very personal twist. For instance, my son began teaching English in China last year, which meant that when the news of the coronavirus outbreak started making the international headlines in January, my thoughts turned immediately to his safety.
The medical aspect of this epidemic are well-known: As I write this, more than 200,000 people have been infected with the SARS-CoV-2 virus, and the numbers grow daily. Covid-19, the disease caused by this virus, appears to be between seven and 20 times more deadly than the seasonal flu, which kills an average of between 300,000 and 650,000 people globally each year. The prospects of what this disease could do are daunting.
Areas suffering from outbreaks have a medical crisis compounded by an economic one. The Chinese economy has slowed to a pace not experienced in a generation, while factories in Italy are shutting down and threatening Europe with economic damage.
Wall Street is calculating the chances of a recession. J.P. Morgan Research, an arm of the global financial services company, sees the outbreak as a material disruption for a global economy that was poised to accelerate this year. "Even assuming that the outbreak eases soon and these negative demand and supply shocks fade, the near-term damage to China and spillovers to the rest of the world will be significant," a J.P. Morgan report said.
Read More about
How Coronavirus is Reshaping Engineering
As the world reacts to the outbreak of this disease, biomedical engineers and bioengineers are on the forefront of innovation, working to find ways to mitigate the spread of the virus.
Hyo-Jick Choi, a biomedical engineer and professor at the University of Alberta in Canada, for example, is developing a medical face mask that he claims can kill harmful pathogens, rather than just block them. The secret ingredient is table salt. Because the molecular structure of salt is crystalline, its hard and sharp corners can pierce viruses rendering them unviable. Choi's team has been testing salt-coated masks in the lab for several years and found that they can inactivate three strains of the influenza virus. The pathogen-neutralizing technology could significantly improve infectious-disease prevention efforts. He hopes to bring the masks to market within the next 18 months.
Meanwhile, a Farmingdale, N.Y., biotech startup is creating vaccines to battle the deadly coronavirus; the vaccine could be ready for human testing by May. Other companies around the world are also racing to develop a cure.
But even if Choi could mass produce the mask sooner, and the lab does create a vaccine, there's the matter of supply chains, which are affecting delivery of products from hand sanitizers to mechanical ventilators. "It's impossible to anticipate the arrival of global crises such as the coronavirus outbreak, but firms can mitigate their impacts by taking supply chain preparedness to a higher level," James B. Rice Jr., deputy director of the MIT Center for Transportation Logistics, posted recently on HBR.com (Rice is working on an expanded article on the topic for
Mechanical Engineering
magazine).
Recommended for You:
New Plastic Surface to Repel Bacteria and Viruses
Medical device companies have felt the consequences of supply chain disruptions as demands for products has unsurprisingly risen as the epidemic gains steam. Meanwhile, health officials continue to grapple with confining the SARS-CoV-2 virus and manufacturing a vaccine to eradicate it. Both intertwined matters must be seen as the problems of everyone.
My son evacuated China just before travel bans were enacted. He is now in the U.S.—still teaching his students, but now through an online learning platform. He's also monitoring events before attempting to potentially return to China. Like all of us, he's looking for a return to normal.
John Falcioni is Editor-in-Chief of
Mechanical Engineering
magazine.
Related Content