Bioengineering Blog: Sharper AI, Virtual Testing Coming Soon
Bioengineering Blog: Sharper AI, Virtual Testing Coming Soon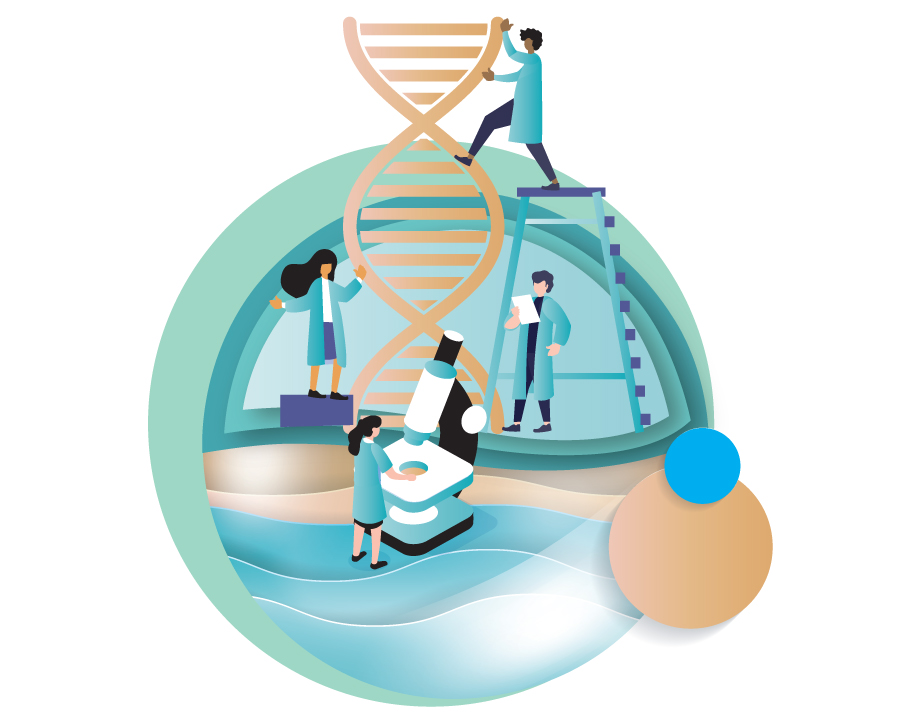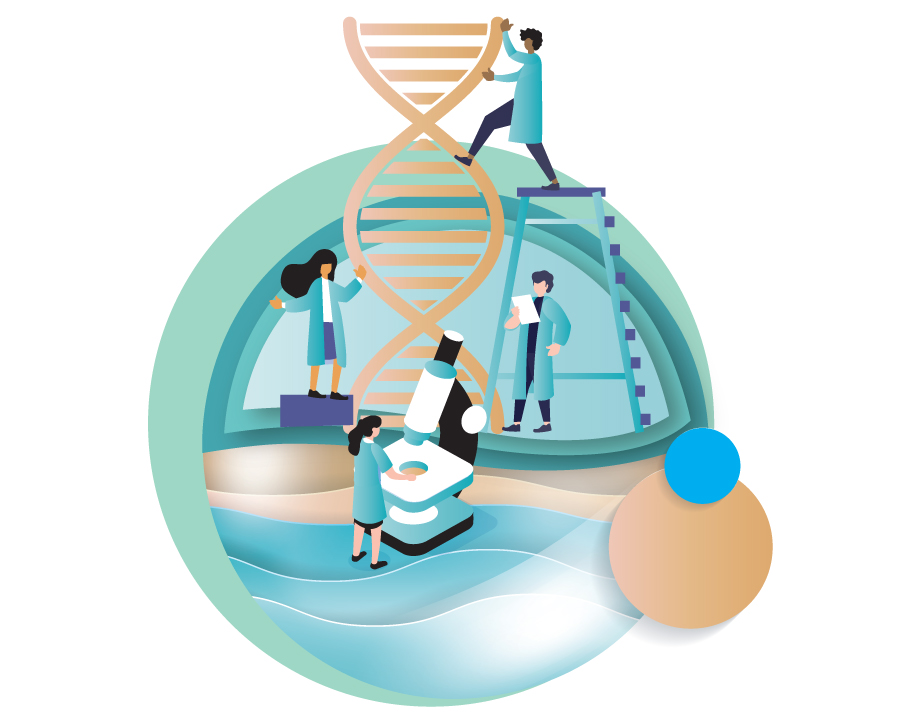 Sharper algorithms may lead to faster, in silico testing.
Bioengineering enters 2022 as a gigantic and expanding market that reached $30 billion in 2020, according to analyst SG Analytics. The firm sees bioengineering building on that in personal health and nutrition as sharper artificial intelligence algorithms develop to interpret the churning data generated by IoT sensors.
Such analytics could produce "highly personalized insights" into personal health, including medication, food, and exercise. Farther down the line, the potential is even greater with the expected production of genetic-based nutrition and vaccines. AI and advanced computing also should make it possible to develop more complex simulations, leading to decreased testing time for materials and speeding new products to market.
The firm expects more advances in next-generation materials, using graphene and, eventually, nanoparticles to deliver new dimensions in functionality. Nanorobots, in particular, have great promise in drug delivery and cancer diagnosis.
More for You:
Working Toward a Kidney Solution
Nanorobots powered by catalytic enzymes are among the promising development because they are fully biocompatible and can make use of material already in the body for propulsion. But their is still a lack of understanding in their collective behavior.
One notable achievement was described in a paper published last year in
Science Robotics
by a team in Europe that used radioactive isotope labelling to observe the collective behavior of large numbers of nanorobots inside the bladder of living mice.
The work built off
in vitro
experiments where the scientific team monitored their movement through optical microscopy. The demonstration of the efficiency of millions of nanoscopic devices to move in a coordinated way is a fundamental advance in development of nanorobots in delivery of precise therapy and treatment.
Nano swarms could be particularly useful in viscous media, where drug diffusion is often limited by poor vascularization in area such as the gastrointestinal tract, the eye or joints. "As different enzymes can be incorporated into the tiny motors, nanorobots could be tailored according to the part within the organism, adapting the device to the accessible fuel in the environment where they must move," wrote Research Professor Samuel Sanchez, team leader at the Institute for Bioengineering of Catalonia.
Reader's Choice:
Using Technology to Give Speech to the Speechless
Another area primed for advance is
in silico
medicine, founded on artificial intelligence that builds virtual organs, or crunches data sets to test drugs and treatments virtually to predict how a real person will respond. Modeling of organs, for instance, feeds off of anatomical data drawn from high-resolution images of a patient's actual organ. Algorithms produce a virtual organ that mimics the real one.
Hong Kong-based Insilico Medicine announced a breakthrough in late 2020 when it launched its first trial in humans of a computer-designed drug candidate for treatment of idiopathic pulmonary fibrosis, a chronic, progressive lung disease. The human trial comes after it demonstrated its AI could identify a new cellular target for treatment of the disease, and then develop a novel drug in less than 18 months.
"We believe this is a significant milestone in the history of AI-powered drug discovery because to our knowledge the drug candidate is the first ever AI-discovered novel molecule based on an AI-discovered novel target," Feng Ren, Insilico's chief scientific officer, said in a statement.
It took the company less than a year and a half to discover and parse more than 20 disease targets and dozens of deep-learning-generated molecules to predict the most successful through its Pharma.AI platform, and completed
in vitro
and
in vivo
testing during that time. It took another nine months to formulate the pharmaceutical ingredients and establish a manufacturing process ahead of clinical trials.
The $2.6 million in development costs during that time are dramatically lower than industry averages.
"There are very few examples of a pharmaceutical company discovering a new target for a broad range of diseases, designing a novel molecule, and initiating human clinical trials," said Alex Zhavoronkov, Insilico's founder and CEO. To my knowledge, nobody has achieved this with AI to date. Target discovery is the fundamental grand challenge of the pharmaceutical industry. We used end-to-end AI connecting biology, chemistry in order to assess activity and safety in multiple preclinical models."
Editor's Pick:
Hydrogel Holds Promise in Stopping Hemorrhaging
The company also announced a separate preclinical drug candidate targeting kidney fibrosis, and plans to complete preclinical testing by the end of this year.
In the U.S., the Food and Drug Administration has approved some commercial use of computer-based diagnostics, but the technology still needs development. AI depends on large volumes of data and, in this case, needs data drawn from an ethnically diverse population, as well as both women and men. AI methods based on computer-based speech and image recognition also need additional biological information.
One initiative working on this is the Living Heart Project by Dassault Systemes, a collaboration with FDA. In its second phase, work will center on using virtual patients based on computational modeling and simulation to improve efficiency of clinical trials for new device designs. Its groundbreaking project using a simulated 3D heart model wil examine the use of heart simulation as a source of digital evidence for new cardiovascular device approvals, including
in silico
clinical trials to reduce animal testing or the overall number of patients required for trials.
John Kosowatz is senior editor.
Related Content