Bioengineering Blog: European Program Targets AM-Produced Custom Implants for Elderly
Bioengineering Blog: European Program Targets AM-Produced Custom Implants for Elderly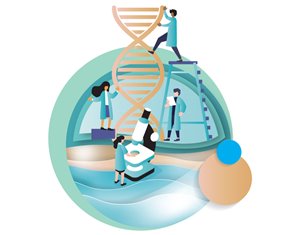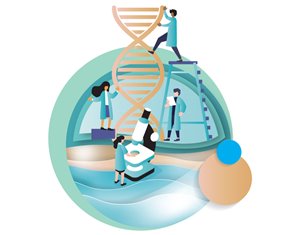 Project will develop hybrid, multimaterial implants to avoid invasive surgeries.
By 2030, all members of the Baby Boomers will have reached or passed the age of 65, presenting the U.S. with a series of geriatric-related health challenges. In Europe, the European Union shows 24 percent of its citizens will be over 65 by 2024. The greater numbers of an aging population will translate to greater incidents of illness, disease and hospitalizations, threatening an overload to the healthcare system reeling from similar effects of COVID-19. In an attempt to get ahead of the curve, the EU is funding a bioengineering initiative to develop patient-specific implants using advanced biomaterials, high-resolution additive manufacturing technologies, advanced simulation and biological evaluation.
Called INKplant, the € 6-million program has 19 commercial and academic participants coordinated by Austrian applied research firm PROFACTOR. The project will focus on finding new materials for meniscus defects, osteochondral defects, palatal defects and patient specific implants for dental or oral procedures. The goal is to reduce the number of highly invasive surgeries and shorten rehabilitation times. Perhaps more ambitiously, INKplant wants to produce custom implants "that conform to each patient like a tailor-made suit."
Currently, most medical implants for tissue repair are produced in standard sizes and shapes using inorganic, non-resorbable materials, and the body perceives them as foreign materials. INKplant plans to manufacture individually customized implants with improved biomechanical performance and biocompatibility. The hope also is to promote regeneration of existing damaged tissue. Besides bringing custom solutions to an individual, the project envisions developing gender-specific treatments for challenging medical problems to mass production.
Editor's Pick:
Bioengineering Blog: Pandemic Accelerates Shift to Digital Healthcare
The first objective is to develop manufacturing technologies and material for implants. That means developing a hybrid multimaterial scaffold. Implants are characterized by a hard phase and composite phase, according to the project. The hard phase is a bi-material ceramic part intended to mimic the biological and mechanical performance of bone tissue. The composite phase is combination of biomaterials to provide cells with the optimal environment for tissue regeneration.
The project will use lithographic ceramic manufacturing technology for the first phase and multimaterial inkjet 3D printing for the composite phase. Design will begin from medical imaging data, but creating an optimal workflow through integration of modeling and experimental data is a major objective.
"The manufactured implant will not only provide patient-specific dimensional fitting but also fulfill the required mechanical and biological properties to promote regeneration of the targeted tissue," according to INKplant.
Consortium members plan to develop meniscal implants and those to repair osteochondral knee defects, which, if successful, may avoid the need for total joint replacement. Birth defects or those caused by cancer or other diseases in the oral and maxillofacial region also will be addressed through new implants. Currently, patients lacking sufficient bone in their jaws may be unable to use conventinal dental prostheses or conventional implants.
Reader's Choice:
Bioengineering Blog: Hydrogel Holds Promise in Stopping Hemorraghing
This will be made possible by the hybrid additive printing process developed during the project. The implants will be characterized by its different materials mimicking the biological and mechanical performance of the addressed soft and hard tissues, said INKplant.
The consortium incorporates experts from tissue engineering, biomaterials, 3D printing, standardization and bioethics. It includes additive manufacturing firms such as Lithoz and Stratasys, and four different university Hospitals, two of them among the largest in Europe: Charité Berlin and Vienna General Hospital.
PROFACTOR, based in Styer and Vienna, Austria, has focused on research for systems for industrial assistance and additive micro and nano manufacturing. INKplant combines the medical and technical track, together with cross-cutting issues such as standardization and ethical aspects. Its success will integrate regenerative and personalized medicine, said the firm's participants.
John Kosowatz is senior editor.
Related Content