Bioengineering Blog: Pandemic Accelerates Shift to Digital Health Care
Bioengineering Blog: Pandemic Accelerates Shift to Digital Health Care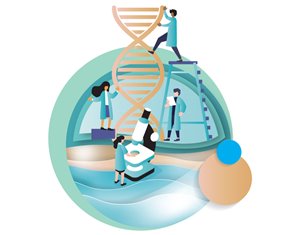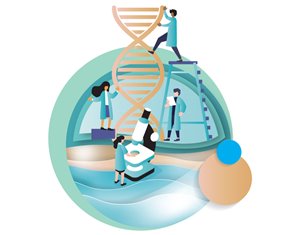 Cloud computing, AI, and virtual care delivery are pivotal technologies for delivering health care.
The COVID-19 pandemic has shaken global industries, forcing executives to rethink business strategies and models as well as basics in how business is conducted. But it also has accelerated changes across the health care ecosystem, according to Deloitte, and industry executives are expected to use the momentum to address a number of issues this year.
Digital transformation, care model innovation, collaboration and the future of work and talent are among those items. Consumers are a major driver in development of digitally enabled, on-demand and seamlessly connected interactions between patients and providers.
"Digital transformation can help individual health organizations and the wider health ecosystem improve ways of working, expand access to services, and deliver a more effective patient and clinician experience," states the report. "Three technologies are playing increasingly pivotal roles around the globe: cloud computing, artificial intelligence and virtual care delivery."
More for You:
Bioengineering Blog: Hydrogel Holds Promise in Stopping Hemorraghing
Digital initiatives that had been in development for years now are coming on line in weeks or months. According to the report, healthcare organizations today are transitioning to IT systems powered by cloud computing and data and analytics tools to enable real-time, smart digital health. They are using interoperable data and platforms supported by deep learning capabilities, "always on" biosensors, and behavioral research to shape consumer beliefs and actions. They are also applying virtual care, artificial intelligence (AI), and other technologies to personalize medicine, enable real-time care interventions, and provide behavioral nudges.
In China, for instance, the government is advocating telehealth, mobile technologies and other digital moves to make primary health care more accessible and convenient. They include digital medical platforms, online consultations, smart hospitals, leveraging data and analytics. Alibaba now has an online drug delivery service for chronic diseases, and an AI algorithm that can identify images of corona virus infected pneumonia in 20 seconds with 96 percent accuracy.
The Chinese tech firm Tencent now has an AI-powered self-screening tool to help users identify symptoms and find medical guidance. It also has made AI, cloud and big data capabilities available for free technical support for virus mutation prediction, and vaccine research.
Part of healh care's digital transformation is the use of robotics and wearable digital devices to help people in the home and keep them connected to their doctors. The use of remote monitoring and wearable technologies increased over the past year, reinforced by many new devices showcased earlier this year at the annual CES show.
A device called HealthyU from HM Medical monitors multiple vital signs and includes a built-in 7-lead ECG and stethoscope. It tracks lung sounds, heart rate, temperature and blood pressure trends, according to the company.
Reader's Choice:
Bioengineering Blog: Preparing for a Career as a Simulation Engineer in Medical Devices
Philips also joined its wearable sensor, BioIntellisense BioSticker, to a remote patient monitoring system. The Biosticker is a small, disposable patch worn on the skin that monitors a number of biometrics, including cough frequency, activity levels, skin temperature and more. The metrics are relayed to the patient's doctors who can identify abnormalities or trends.
Deloitte confirmed that more consumers are using technology for monitoring health, measure fitness and order prescription drug refills, among other items. More than three-quarters of those who track their health say it changes their behavior.
At the workplace, Deloitte called for building workforce adaptability and resilience through data-driven, human-centric solutions to allow organizations to move quickly to support evolving needs of employees. The report recommended companies consider cloud technologies, remote-work platforms, shared services and AI to extend remote operations built during the pandemic. Another recommendation is to reimagine the physical and remote workplace using analytics and smart building technology.
Post-pandemic, the model for delivering care will change. Virtual care is here to stay because it is more convenient and cost-effective to monitor, sense, diagnose and intervene and treat most conditions. That also changes workplace dynamics to staff virtual care delivery that will require increased automation and multidisciplinary teaming.
John Kosowatz is senior editor.
Related Content