Engineering Fashion's Edge
Engineering Fashion's Edge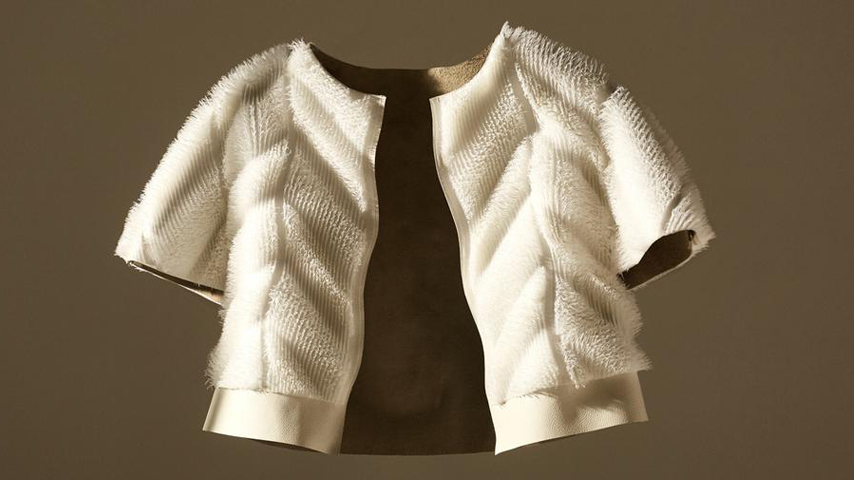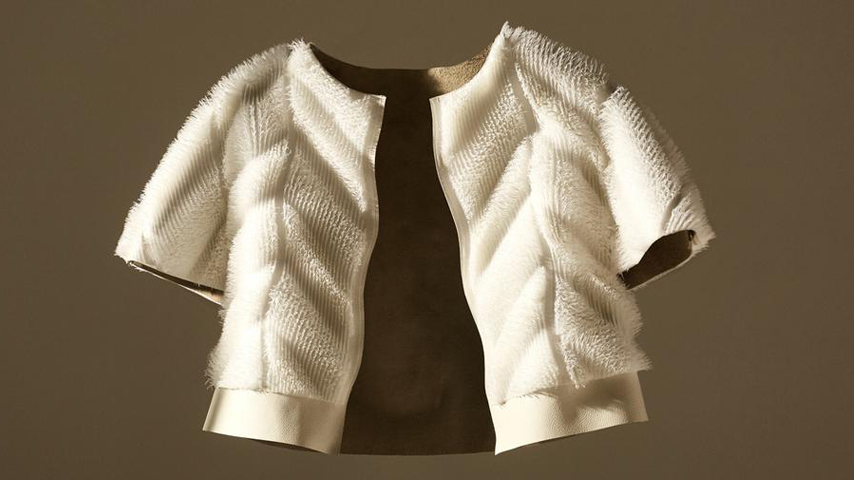 Fashion designers use engineering technology and techniques to create garments and fashion tools. As they make inroads, engineering will continue to play a fashionista role in modern clothing design.
Erin Robertson—winner of
Project Runway
season 15--calls herself a fashion scientist. She's also one of the fashion designers changing her industry through use of techniques shared with engineers, including 3-D printing, computer-aided design, and immersive software.
Below are five examples of how engineering is changing fashion. And these are just a handful. Engineered fashion has leapt forward in the past decade. It could be said to be a harbinger of things to come.
Close to mink
For a 2019 collaboration with the Massachusetts Institutions of Technology's Media Lab, Robertson designed two coats made from Cilllia, a 3-D printed fake fur that looks and feels like mink.
The fur is made with voxel-based printing software, which allows users to define the angle, thickness, and height of thousands of hairs in just a few minutes, said Jifei Ou, who was then a research assistant in the lab.
The Media Lab had already demonstrated a variety of uses for Cilllia, including mechanical adhesion, passive actuators, and touch sensors.
Then Robertson, who had been a former student at the MIT College of Art and Design showed up, Ou said.
"She right away realized Cilllia would make a great coat," Ou said.
And she was right. The coats she designed were exhibited at the Cooper-Hewitt, Smithsonian Design Museum in New York and at Cube, a design museum in Kerkrade, the Netherlands.

Fuller eyelashes

Meanwhile Ou has gone on to found OPT Industries. The company builds new soft-good materials with "previously unachievable geometries, properties, and textures for applications in medical device, cosmetics, and interior design," according to a company statement.

The cosmetics industry could be called fashion-adjacent. In that realm, OPT has released Lumofil, a mascara wand created with computational design software and the company's additive manufacturing technology—RAMP. The wand mixes bristle types and shapes to add more volume to lashes than traditional wands, Ou said.

Become a Member: How to Join ASME

"With Lumofil, we're able to control each parameter of the wand completely," he said in a statement. "We use algorithmic design to adjust the randomness of the bristles, which allows us to control the volumizing effects of the wand."

The wands can also be augmented with precisely printed bristles as small as 50 microns, less than the diameter of an eyelash, Ou said.

Another plus is that OPT can modify its wands for a manufacturer by customizing its digital designs.

"We can then print prototypes and test in a matter of days," Ou said in the statement. "Brands looking to differentiate their wands can fine-tune options without having to start from scratch with design or to wait for molds to be created.
Seamless sneakers

To hatch plans for the Adidas Futurenatural sneaker, designers met regularly in a large virtual studio shaped like a footprint. The designers—located in different physical spaces—entered the studio by donning Oculus virtual reality headsets. They could then collaborate in the immersive space that existed only in VR, said Paul Sholz, Adidas senior footwear designer. The space was designed with Gravity Sketch VR software.

More for You: AI and Thermoplastics Helps Robots Sew

The sneakers are molded rather than sewn. The shoe's upper is fused to the sole with high pressure and heat to create what looks like one continual shoe, Sholz said.

Their virtual collaboration cut the time they spent on their first mock-up from 21 days to less than one day, Sholz said.

Designers worked on boards and brainstormed together in their sneaker studio, designing together just as if they were in the same room, he said. The one-piece, seamless Futurenatural sneaker line debuted in early 2022, about 18 months after the design team's initial meeting in the studio.
Haute couture

When Canadian singer Grimes stepped onto the carpet at the 2021 Met Gala, onlookers knew right away she wasn't dressed in typical Met Gala style. And that's saying a lot when it comes to what is "typical" at the party.

Her dress had been designed and printed by Dutch fashion designer Iris van Herpen, who called upon 3-D printing techniques she developed in partnership with researchers at Delft University of Technology (TU Delft) in the Netherlands. The designer helped develop the technique—which enables plastic to be combined with fine fabric—when she was an artist in residence at the school. The designer and the researchers worked together on their "foliage" technique. Using it, van Herpen prints leaf patterns directly onto thin, semi-transparent fabric and create dresses that take the form, shape, and appearance of never-before-seen apparel.

With the foliage technique, several nozzles print different material in unison, said Jouke Verlinden, an industry design researcher at TU Delf who worked on the project. The printed materials have a 3-D network structure that "sets" into place when cured.

It took more than 260 hours to print the dress, which was cured with ultraviolet light, he added. Then van Herpen stepped in to do more than 60 hours of manual finishing work.

She has said she expects the fashion industry to incorporate more and more 3-D printing work in their designs in the future.
Continued computer-aided design

Computer-aided design (CAD) technology is commonly used by textile designers. But it's increasingly making its way into garment design, said Chanmi Gloria Hwang, assistant professor in the Wilson College of Textiles at North Carolina State University.

The software helps make clothing design more inclusive and environmentally conscious because it allows designers to sketch ideas, make patterns, model garments, and adapt them for specific body types and applications, she said.

In her fashion and textile design classes, Hwang introduces students to technologies such as using CAD and 3D simulation for pattern making, 3D simulated fitting, computer-controlled cutting, and digital textile printing.

"I want this to be an opportunity for students to really explore different ways of creating a garment," Hwang said in a statement.

Jean Thilmany is a science and technology writer in St. Paul, Minn.