Batteries for Managing the Grid
Batteries for Managing the Grid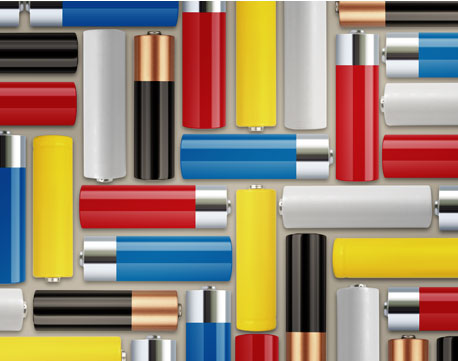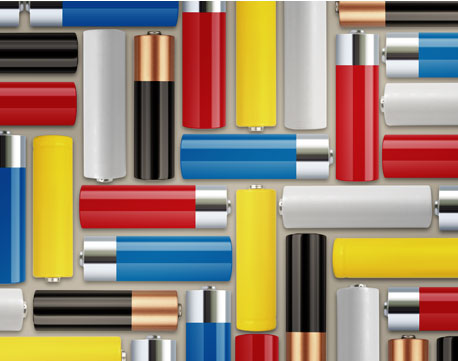 Until now, large costs and limited manufacturing capacity of batteries for large-scale electrical storage have kept utilities from committing to the technology. Now, a Texas electric distribution utility is stepping out with a plan to spend up to $5.2 billion on batteries to back up its transmission and distribution grid and reduce power fluctuation from renewable power sources. In a study it performed to justify the plan, Oncor Electric Delivery claims the move would lower consumer electric bills and preclude costly construction of new power plants.
But there is a catch: In Texas, distribution utilities such as Oncor now are prohibited from owning power plants, and state lawmakers, who deregulated the industry 12 years ago, would have to amend a law defining batteries as a power producer. Oncor officials are pushing for legislation to be introduced for the change, but opposition is already brewing from power producers, including sister companies of Oncor.
Confidence
Still, the proposal shows a growing confidence in the viability of lithium-ion batteries for large-scale energy storage. A study done by Navigant Research shows grid energy storage jumping to 20,800 MW by 2024, from 538.4 MW this year. Revenue is expected to grow to $15.6 billion annually, from $675 million, projects the report.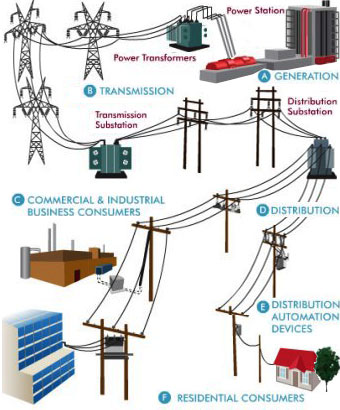 For Texas's state-wide grid, according to a study performed for Oncor by the Brattle Group, Cambridge, MA, 3,000 MW to 5,000 MW of grid-integrated storage would be the most cost-effective solution, based on installed cost of storage of $350 per kWh. Other analysts believe the price of batteries for storage will drop by half over the next seven to eight years, to $230 per kWh.
The price reduction is expected to come from economies of scale, and a lot of that is tied to Tesla Motors rapid movement on building its $5-billion "gigafactory" in Nevada, which is projected to churn out batteries for 500,000 vehicles per year. Now scheduled to open in 2017, officials have said about 30% of production would be for utility-sized batteries.
The plant in Reno, NV, also will produce batteries that can be used with rooftop solar systems to produce and then store power. SolarCity Corp., a sister company of Tesla (both are led by engineer and entrepreneur Elon Musk), is offering solar panels packaged with lithium-ion batteries for sale to California homeowners and companies.
Oncor executives will not comment on their plans, but have said in published reports they expect battery prices to be competitive by 2018. A spokeswoman says Oncor does not have a detailed plan in place, but batteries would be installed across the entire state-wide grid, not only in its service area. The state's grid has a capacity of about 81,000 MW.
Scaling Up
For the plan to work, the Brattle report claims the batteries must be installed across the entire grid.
"Considering both the impact on electricity bills and improved reliability of grid-integrated storage, customer benefits would significantly exceed costs," says Judy Chang, the lead author of the study. "However, while beneficial from an integrated system-wide perspective, an efficient scale of storage deployment would not be reached if deployed by merchant developers who rely solely on participation in the wholesale market, or by retail customers who use it solely for backup power, or by wires companies who deploy it solely for capturing [transmission and distribution] benefits. These entities, independently and separately, will not be able to capture the full value of the storage to viably support the magnitude of investment…."
The U.S. Department of Energy lists Texas as having the most installed capacity from wind turbines, at 12,976 MW. Sparsely populated West Texas is a natural spot for wind machines. But wind, along with solar systems, produce power intermittently and feeding it into the grid efficiently presents operational problems. The state also is seeing increasing investment not only in utility-scale solar systems, but in smaller rooftop systems, often individual homeowners. Oncor officials believe batteries will provide an efficient way of managing distributed loads and storing energy until it is needed.
Other states are pursuing batteries as well, and Navigant researchers believe the market is on the threshold of growth. "The grid-scale energy storage market continues to develop in a piecemeal fashion, but there are signals it is poised for significant expansion in the coming years," writes Anissa Dehamma, a Navigant senior research associate. "In particular, after several years of faltering growth, lithium-ion batteries are emerging as the breakout technology in this sector."
As Oncor pursues its plan in Texas, state officials in California also are pushing utilities to embrace the technology. In 2013, state power officials formalized plans for California utilities to build 1,300 MW of storage capacity by 2020. Southern California Edison, one of the state's three large investor-owned utilities, recently announced it had signed contracts for 250 MW of storage, including batteries.

For Further Discussion
After several years of faltering growth, lithium-ion batteries are emerging as the breakout technology.Navigant Research
Related Content