A Resume Should be Active
A Resume Should be Active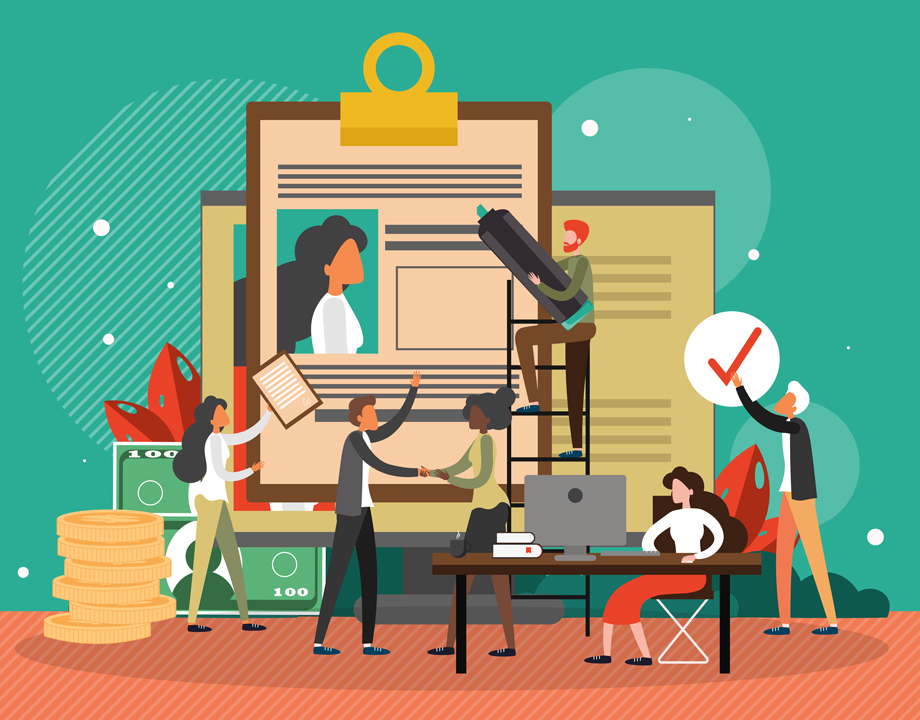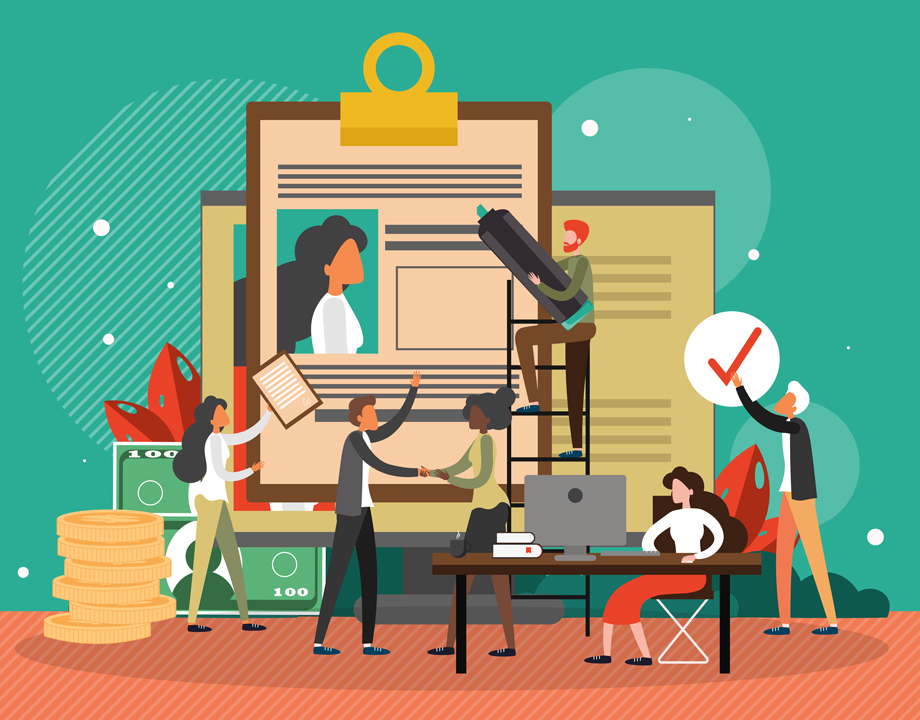 CV tips, tricks and advice that will get you hired.
Show, don't tell! Use an active voice!
You've heard those words from elementary school teachers to college professors as they scold, encourage and push budding writers to add more detail, description and action to their book reports, essays and short stories. Young engineers, or anybody else applying for a job today, should follow that advice when writing a resume.
Even in the midst of today's Great Resignation and record amount of job openings, job seekers looking for the ideal position still face strong competition. A candidate who succinctly shows a prospective employer how the elements of a particular skill, class or extracurricular activity led to a positive outcome, goal, achievement, milestone or advancement will come a step closer to being hired than one who doesn't.
The need to show accomplishments in an active voice is one of the biggest changes, Matt Ishler, associate director of career counseling at Penn State, has seen in resume writing in the last 10 years.
More for You:
Signs It Is Time to Seek a New Job
During counseling sessions, students often show him resumes that simply list their skills or classes. That passive form of communication conveys something anyone could have done, like taking a programming class or managing the fencing club. Instead, Ishler coaches them to add specific details that clearly illustrate an exceptional result. "We can incorporate these skills in a more active voice within your resume," he advised.
Ishler tells them to write sentences like "Used computer-aided design to develop a framework for a manufacturing facility" or "Used SolidWorks to design the breaking mechanism of a locomotive engine."
"Put the emphasis on that active voice," he said. "Think about how skills are used or applied."
Applicants should keep in mind that the skills don't have to be related to a paid experience. Membership in a robotics, automotive or NASA space flight club, where a student designs something or manages a group of peers, is more than fair game.
"That's a tremendous asset for a resume, but students may not think of including it because it's not formal," Ishler said. "So, one of the first myths I'm often dispelling with undergraduates is you can include things on your resume that you were not paid to do. And sometimes those are some of the most significant applications of your engineering skills."
Applicants, of course, should be as truthful as possible when adding detail to their skills and accomplishments, and should have proof to back up each statement.
Listen to Our Podcast:
Emphasis on Ethics
When embarking on any project or extracurricular activity, budding engineers should always be working toward a tangible achievement that can be easily documented, stored and shared. The same is true for any work environment. Most engineering experts today, whether it's in academia or industry, stress how important it is for young engineers working an internship or part-time job to "raise their hand" and accept an assignment or challenge that can translate into valuable work experience. The same applies to early and mid-career engineers.
"You have to be willing to do certain things that are not the norm," Michael Horodniceanu, a professor at NYU's Tandon School of Engineering, said, explaining how his own workplace enthusiasm led to a long list of interesting and satisfying jobs. "You have to be willing to change when needed and
tackle the issues
that you have never tackled before. That is going to make you a very worthwhile employee."
Applicants who can show in their resume that they actually know something about the job description and the company, including the specific type of work it does and the values it upholds, will also be perceived as worthwhile employees. There are several ways to weave that into a resume, either as stand-alone information or included in the description of a specific skill. Either way, it should be as close as possible to the top of the resume.
A good place to include some of that information is in the "summary" or "objective" headings. As an example, Ishler suggests something along the lines of: Seeking an engineering role where I can apply my problem solving and engineering design skills through the use of AutoCAD, SolidWorks or MATLAB to a range of engineering problems in the aerospace or automotive industry.
"If it follows your contact information in some kind of summary or objective, it really sets the frame for you," Ishler said. "It says, 'As you look through the remainder of my resume, you'll see details of these skills outlined in my experiences and accomplishments.'"
Applicants with limited full-time work experience might find it difficult to fit non-paid skills in a resume. Ishler suggests placing those under section headings like "Engineering Course Projects" or "Engineering Work Experience." While some recruiters or career coaches suggest including a 'Skills' heading at the top, Ishler prefers it at the end of a young applicant's resume, acting like a summary.
Editor's Pick:
Biotech, Life Sciences Firms See Challenges in Changing Skillsets
"In my thinking, the experience will highlight within bullet points how the skills were applied toward a goal or an accomplishment," he said. "But we don't always have an experience that ties to our skills. And sometimes we've learned something in a class that we believe is a skill but we haven't necessarily had a chance to apply it in a real hands-on way. Then I would use that 'Skills' section to highlight it."
As applicants acquire more work experience, their resumes will naturally grow in length. Ishler has no problem with resumes that stretch past a single page, but he warns to make sure the most impactful information is at the top half of page one. All job applicants, no matter their age, have to remember that most employers spend an average of seven seconds looking at a resume. That's all the more reason to show them in an active voice the benefits you bring to their company.
"Think about the results and the impact of the work and how was success measured for these projects," Ishler said. "Was it in time or money saved; was it through efficiency or improved in sales of products? Remember, it's how you evaluate, measure, evaluate and communicate the impact of that work."
Jeff O'Heir is an independent writer in Huntington, N.Y.
Related Content