A Hydrogen-Powered Green Submarine for the Future
A Hydrogen-Powered Green Submarine for the Future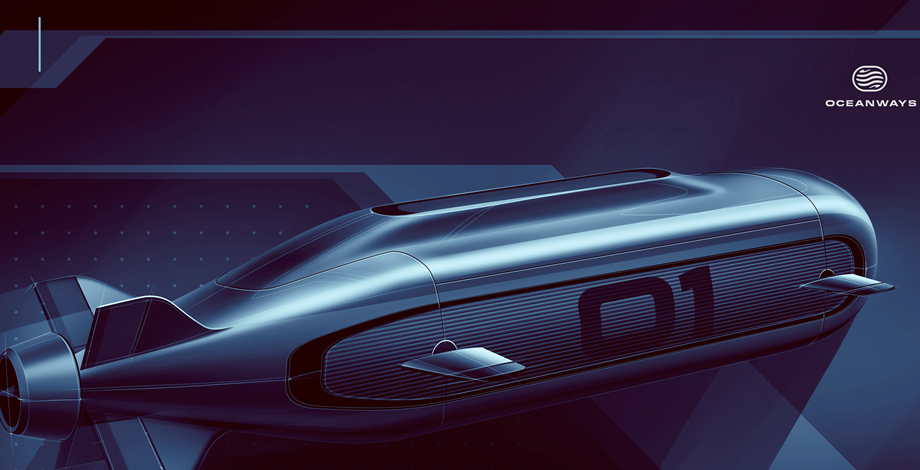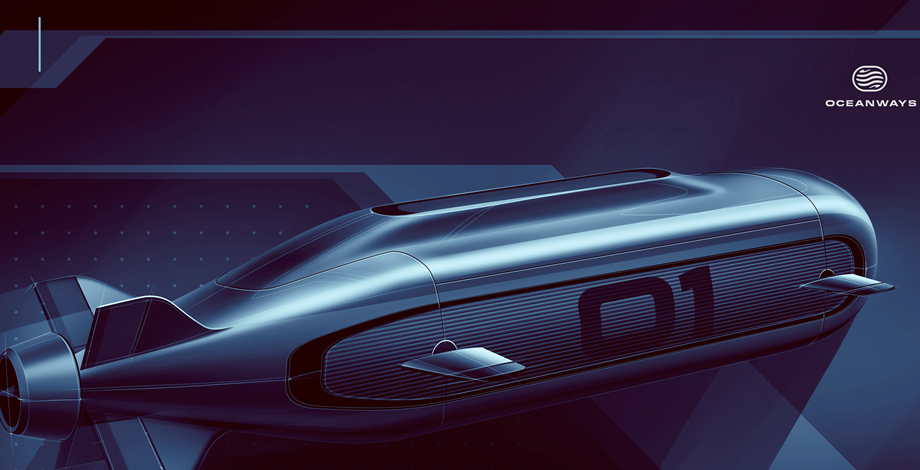 Oceanways is designing a submarine for the future: powered by hydrogen fuel and built to clean the ocean. Image: Oceanways
A submarine that runs on green hydrogen energy may become the future of the shipping industry.
Oceanways
was one of 55 award-winning projects from the United Kingdom's Clean Maritime Demonstration Competition (CMDC) last year. Oceanways' goal is to design and deploy an autonomous submarine that runs on hydrogen fuel that will not only serve as shipping transport for goods but also act as a platform for ocean conservation.
According to the International Maritime Organization, 17 percent of carbon dioxide emissions will be produced by the shipping industry by 2050. This prediction was supported by the European Parliament. They conducted a study in 2015 and determined that greenhouse gas (GHG) emissions have risen by 70 percent since 1990 and are projected to grow by up to 250 percent by 2050. The study concluded that the shipping and aviation industries, if left unregulated, would become responsible for 40 percent of all CO
2
emissions by 2050.
In 2020,
the United Kingdom's Prime Minister Boris Johnson released a Ten Point Plan
to create 250,000 jobs within the green industrial revolution. The plan touched upon several industries, including offshore wind, electric vehicles, carbon capture, nature conservation, hydrogen energy, and transportation. Within the program, specific funding for greener maritime was allocated. Twenty-three million pounds, the equivalent of 30 million USD, were given to fund the CMDC. The competition aims to promote the deployment of clean maritime technologies and zero-emission vessels. By 2025, the UK plans for all new ships will be zero-emission compliant.
Recommended for You:
Developing a Deeper Ocean Understanding
The first goal of Oceanways' submarine is to work as a cargo delivery service for short trips. Each autonomous submarine will carry one 20-foot container worth of cargo. By providing goods transportation, Oceanways is funding its environmental initiatives and helping companies offset their carbon footprint. The second goal of the submarine is to help clean up microplastics. The submarine will feature filters on each side of the hull. These filters would act like fish gills and collect microplastics and microfibers. Oceanways' current goal is to clean up 300,000 square kilometers of the ocean by 2030. The third goal is to gather ocean intelligence. Oceanways hopes that the submarines will gather information from the sea, collecting data on how much plastic is currently in the water and where the concentration is the highest. They plan to collect 300,00 terabytes of data by 2030.
Currently, Oceanways is finalizing the engineering design of their first 20m submarine (EZY02) and prepping their working prototype Esmeralda (EZY01) for its first mission test. MissionOne, as Oceanways call it, will test the distance, speed, and depth of EZY01. Their current estimations predict the EZY01 can perform a 5 m dive, reach a distance of about 80 kilometers, and maintain an average speed of 8 knots. The EZY01 will carry a 5-kilogram cargo and will be equipped with a three-phase microplastics filtration system. The power will be a combination of battery power and hydrogen fuel. The test is currently scheduled for Q2 2022.
You May Also Like:
Challenging Constraints of Designing a Deep-Sea Rover
"Our dream scenario is a world of virtual underwater highways that transport not only cargo but also people in the future in a way that does not harm but regenerates our ocean. We are starting with cargo transport, but the mission is to decarbonize the entire transport sector," said Dhruv Boruah, founder and CEO of Oceanways. "Solving the climate crisis is a trillion-dollar commercial opportunity. I do not think incremental upgrades to existing systems and technology will reach our net-zero commitments on time. Radical thinking is what we need; we need to rethink, redesign, engineer, and build new systems knowing all we know today."
Carlos M. González is special projects manager.
Related Content