8 Historical Inductees into the National Inventors Hall of Fame
8 Historical Inductees into the National Inventors Hall of Fame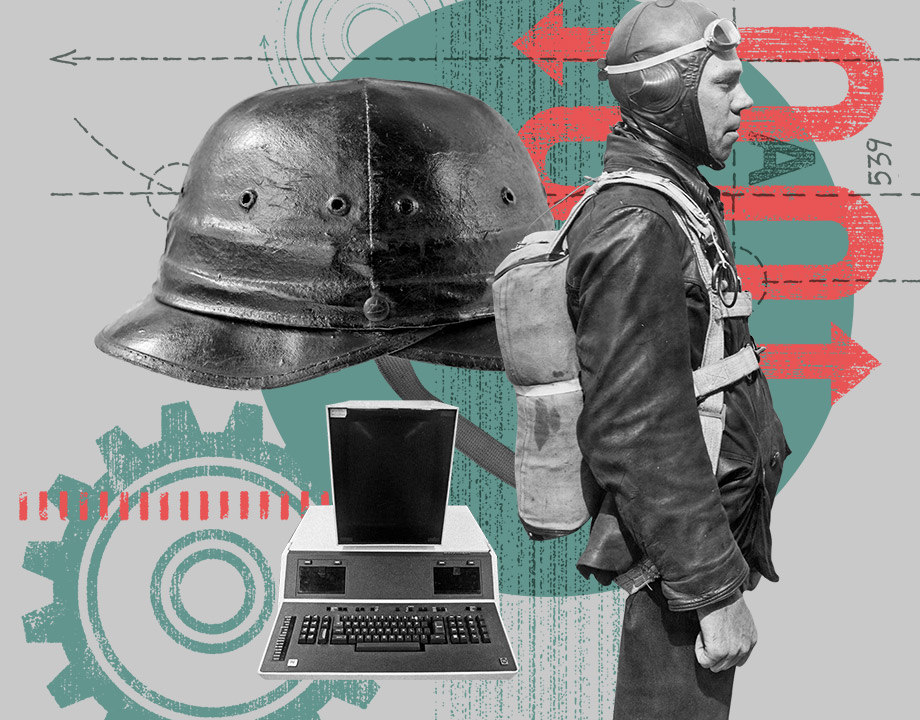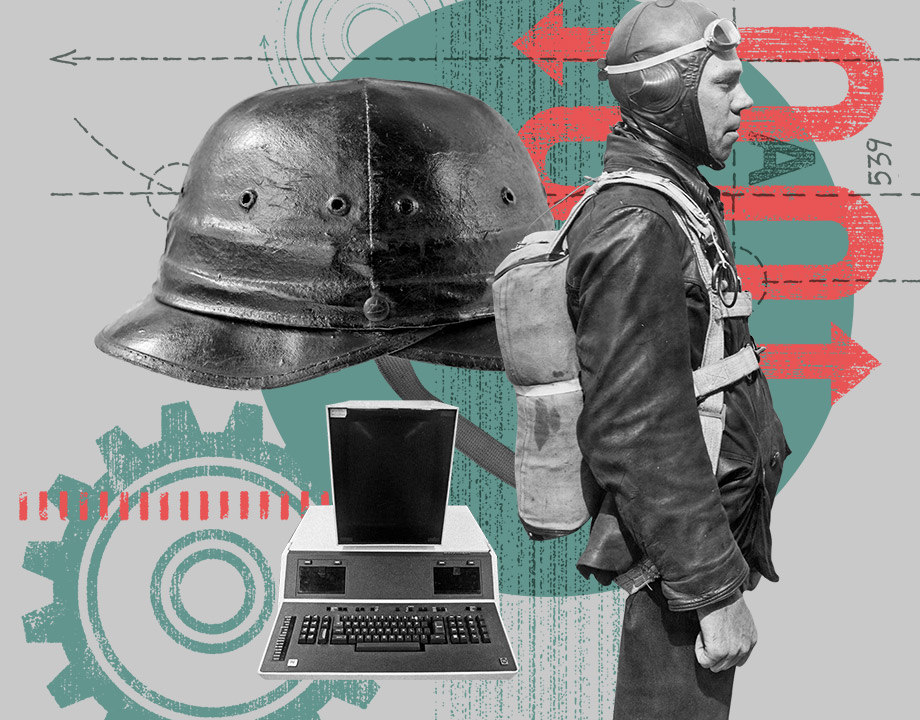 The National Inventors Hall of Fame inducted 8 historical inventors whose ideas changed the world.
The
National Inventors Hall of Fame's Class of 2020
includes historical inductees whose inventions transformed their fields. These famous inventors designed new paradigm-shifting technical marvels that created more efficient processes and improved society. This year's inventors were experts in a variety of areas ranging from medicine, pressure technology, aviation, construction, and computer electronics.
Inventors: James Abercrombie and Harry Cameron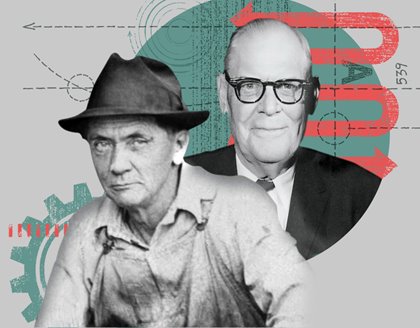 Claim to Fame:
James Abercrombie, a Texas oil driller, and machinist Harry Cameron, invented the first blowout preventer (BOP) for the uncontrolled release of oil or natural gas due to the failure of a pressure control system.
Before the invention of the BOP, when drilling oil wells, workers would allow the well to naturally "blow out" after tapping it to help reduce pressure. The pressure, if not released or controlled, would build, and the surface oil would accumulate at drilling sites—leading to a blowout and potentially endangering lives.
Abercrombie and Cameron developed a ram-type blowout preventer that uses hydrostatic pistons to clamp down on the drill stem and create a seal against the well-pressure during a blowout. The BOP provided complete manual control over the pressure during drilling when installed on a wellhead. The initial BOP was patented in 1926 and could withstand up to 3,000 psi. Ultimately, their device revolutionized the oil and natural gas industry, with the BOP becoming a safety standard. The concept of using a ram to close around a drill pipe is still used today.
In 1920, Abercrombie and Cameron founded Cameron Iron Works, which eventually became Cameron International—a subsidiary of Schlumberger Ltd. In 2016. Cameron International is still one of the leading manufacturers of oil and gas pressure control systems worldwide.
Inventors: John Nicholson and Stewart Adams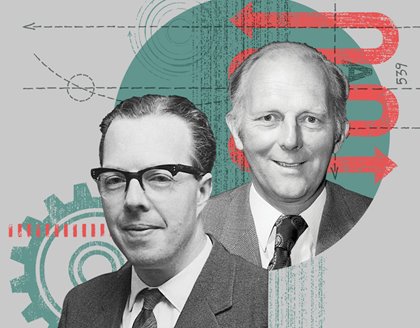 Claim to Fame:
During the 1950s and the 1960s, chemist John Nicholson and pharmacologist Stewart Adams developed ibuprofen at Boots Pure Drug Company in England.
Nicholson and Adams started their research at the University of Oxford, looking for a treatment for rheumatoid arthritis that was safer than aspirin and with lesser side effects. They tested more than 200 compounds derived from salicylates in attempts to replicate the anti-inflammatory properties found in aspirin. Their research led them to propionic compounds and eventually the 2- and 4-isobutylphenyl propionic acid, which became ibuprofen.
You May Also Like:
5 Young Inventors Aim to Change the World
In 1966, Nicholson and Adams earned a U.S. patent for ibuprofen. It proved to be a safer and better treatment for rheumatoid arthritis and became a long-term treatment solution with no severe side effects. In the 1980s, it became an over-the-counter medication and its use expanded for a variety of different medical conditions, including ductus arteriosus, a congenital heart defect that can weaken heart muscles and lead to heart failure. Today, ibuprofen is listed by the World Health Organization as one of the safest and most widely used treatments worldwide for reducing pain, fighting fevers, and inflammation.
Inventor: Evelyn Berezin


Claim to Fame:
Evelyn Berezin designed one of the earliest computer reservation systems used by airlines, and she also founded Redactron, which developed the first computerized word processor.
Berezin earned a bachelor of science and completed doctorate coursework in physics at New York University in the 1940s. She joined Teleregister Corp. in 1957 as the head of logic design. She and her team developed the Instamatic reservation system for United Airlines, which at the time became the most extensive interconnected electronic data processing system ever designed.
Instamatic launched in 1961 and used microwave link technology and a transistor to transmit and process data. The system connected terminals in 60 cities to one central computer located in Denver. It operated for 11 years without ever suffering a shutdown.
In 1969, Berezin founded Redactron with three colleagues and invented the Data Secretary in 1971. The Data Secretary was the first computerized word processor and one of the earliest consumer products to contain a microprocessor. Its features include the ability to record and playback the user's previous typings for edits and reprints. The user could also delete, cut, or paste the text. Redactron sold to the Burroughs Corp in 1976, where Berezin served as the president of the Redactron Division until 1980.
Inventor: Edward W. Bullard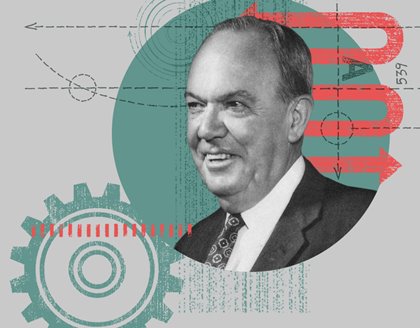 Claim to Fame:
A graduate of the University of California at Berkeley and a World War II veteran, Edward W. Bullard invented the first commercially available hard hat. The hard hat's lightweight and nonconducting design soon became a staple of the construction industry.
Bullard's father founded the E.D. Bullard Company in San Francisco in 1898, which sold carbide lamps and mining equipment to miners. Bullard returned to work for his father after WWII and realized that miners needed greater safety within the mines.
Bullard was inspired by the doughboy helmet he wore as a solider. His first Hard Boiled Hat featured layers of stiff canvas and glue, which was then steamed to make the canvas pliable. He then glued the overlapping layers of canvas to form the shell and covered the shell entirely in water-resistant shellac.
Take Our Quiz:
Celebrating African American Engineers and Inventors
The hard hat design quickly spread and was used by workers on the Hoover Dam and Golden Gate Bridge projects. He patented the idea and added several improvements, including an adjustable suspension system that could distribute the force of a blow from a falling object.
Bullard Company is still a leader in personal protective equipment and systems worldwide.
Inventor: Floyd Smith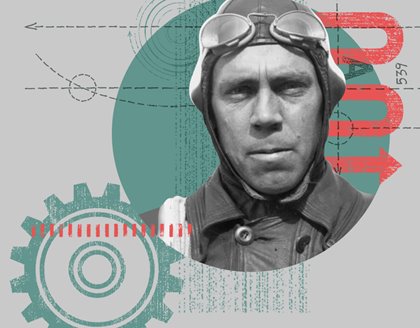 Claim to Fame:
Floyd Smith was a trapeze artist and aviator. He invented the parachute after surviving a near-fatal plane accident while working as a test pilot.
Smith worked as a mechanic and test pilot for the Glenn L. Martin Company. He was then hired by U.S. Army Air Service to test and inspect planes. It was during that time in 1918 that he filed his patent for his parachute.
The Army launched a project at the McCook Field in Dayton, Ohio, to seek a practical emergency escape from an aircraft after an increase of military pilot fatalities post World War I. Smith's design met the Army's requirements the best. The chute was worn on the body and featured a release mechanism attached to the pack. The design allowed for the jumper to manually deploy the parachute via a ripcord instead of using a static-line parachute attached to the plane. Those past designs would get tangled when jumping.
Smith's parachute was one of the many tested in 1919, and his "Type A" design was chosen as the standard parachute for the Army. Smith retired from government service in 1919 and licensed his patents to parachute manufacturers and founded his own companies—Floyd Smith Aerial Equipment Company and Pioneer Parachute Company.
Inventor: Frank Zybach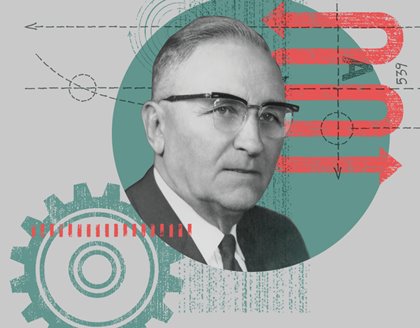 Claim to Fame:
Frank Zybach was a Nebraska Farmer that invented the center-pivot irrigation systems that would be used in farming production worldwide.
Zybach worked for his father's farm and blacksmith shop. There he learned how to be an inventor and earned nine patents over his lifetime. His first patent was a driverless tractor that he designed in his teenage years, which would plow fields in concentric circles.
Zybach's design was inspired by a fellow farmer who used a tractor towing a long pipe, outfitted with sprinklers to irrigate their crops. His self-propelled irrigation system featured two sections of pipes on the skids and suspended from towers via cables. The system featured five towers with pipes running on wheels and water valves for siphoning pressurized water from the main pipeline to drive wheels and maintain tower alignment. In 1952, Zybach was granted a patent for this extensive irrigation system with a 600-foot boom that could water a 135-acre circle.
Editor's Pick:
5 Questions with IBM's Lisa Seacat DeLuca
Valley Manufacturing acquired the design from Zybach in 1954 and improved its efficiency. The company, now named Valmont Industries Incorporated, is considered the global leader for center-pivot systems. By 2013, center-pivot irrigation systems have been used on 28 million acres on 57,000 U.S. farms.
Carlos M. González is special projects manager.
Related Content