5 Questions with IBM's Lisa Seacat De...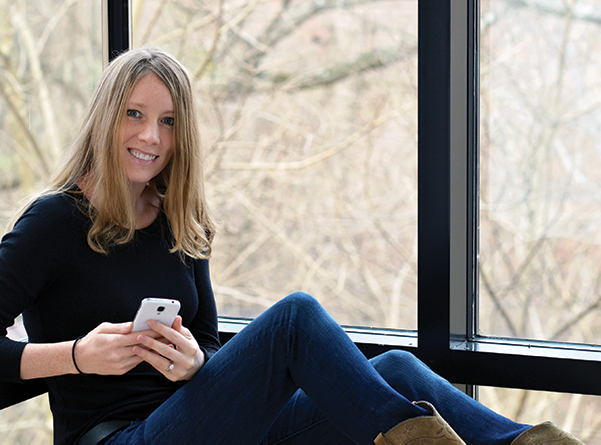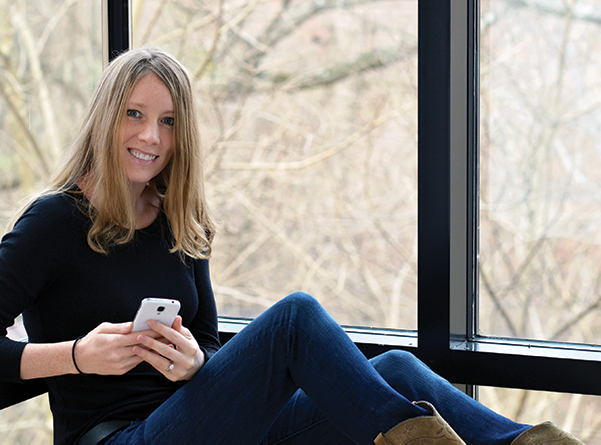 Lisa Seacat DeLuca is one of IBM's most prolific inventors. She is a Distinguised Engineer, the director of the Watson Internet of Things division, and has over 500 patents to her name.
5 Questions with IBM's Lisa Seacat DeLuca
Mar 17, 2020
Lisa Seacat DeLuca is a Distinguished Engineer and director of the Watson Internet of Things division since 2017. She has worked at IBM for almost 15 years and is currently bringing to market new solutions around the digital twin. She holds a Master of Science in Technology Commercialization from the University of Texas McCombs School of Business, and a Bachelor of Science in Computer Science from Carnegie Mellon University. In 2016, Lisa was named one of the Most Influential Women in IoT, and in 2015, she was named one of MIT's 35 Innovators Under 35 and one of Fast Company's 100 Most Creative People in Business.
Q1: You are one of IBM's most distinguished engineers, with 500 granted patents. What is your motivation to create and design?
L.D: I love and am driven toward problem-solving. Coming up with all the possible solutions that can solve a problem is very exciting.
I am fortunate to be working on the cutting edge of today's technology with IBM. For example, we submitted 16 patents around the digital twin last year. We're focusing on the asset side of the digital twin and digitizing equipment of heavy asset industries. This makes it available to everyone and is the first step to building out artificial intelligence and machine learning capabilities for several of these industries.
Check Out Our Video:
Ten Women Engineers Leading the Way
Q2: If you had to pick a favorite patent, which one would it be?
L.D: Definitely, my first patent is my go-to answer. I was a new hire within IBM and was writing Java Development code. I was using stars in my Java code to see when a line of code was being executed, and I thought there has to be a better way to see the output, like having a clip art animation run when my code was executed successfully. My first patent was about creating a better output console. While not that exciting, it showed me how simple the patent process could be. While not an easy process, it isn't something you should be scared about. Most people have ideas, and it's just a matter of taking the next step and getting it filed.
Q3: How do you handle the challenge if a patent is not approved?
L.D: I love it when I get challenged and have an opportunity to make my idea better. When I find prior art, it's an opportunity to strengthen your design and build upon what already exists out there. At the same time, you have to know when to walk away. So, if it's a very crowded space, then I will spend my time looking at new ideas and leave that area for the next set of investors.
Recommended for You:
STEM Learning Beyond the Classroom
Q4: You also are an author of two children's books focusing on STEM education. What was your inspiration?
L.D: Being a mom. When my twin boys were born, I was worried about how I was going to excite them about STEM. The best way to get anybody excited about anything is really just exposure, and I had all these books on memorizing how to count to 10. So, I thought about how fun it would be to create just a book for kids, where that's all it is: memorizing binary. After launching a successful Kickstarter campaign and raising $14,000, I was able to sell the books all over the world. Looking back at my college career, coming in with no computer science background, I had wished that I had been exposed to STEM earlier, and that was the main inspiration for my books.
Q5: Recently, you spoke at a conference about the barriers faced by women and minorities in STEM fields. What needs to be accomplished for us to overcome those barriers?
L.D: Besides exposure, we need to remove the biases around STEM. In my kids' school, parents don't think about signing their girls up for the afterschool STEM activities. We need to encourage young girls and minorities to participate in STEM. And it is not enough to just have a pipeline for STEM education but also to level the playing field for STEM professionals. For example, how do we achieve equal pay, maternity leave, or childcare? All of these aspects factor into helping women and minorities continue pursuing STEM careers and ultimately reach those senior positions for a more diverse STEM future.
Carlos M. González is special projects editor.