5 Young Inventors Aim to Change the World
5 Young Inventors Aim to Change the World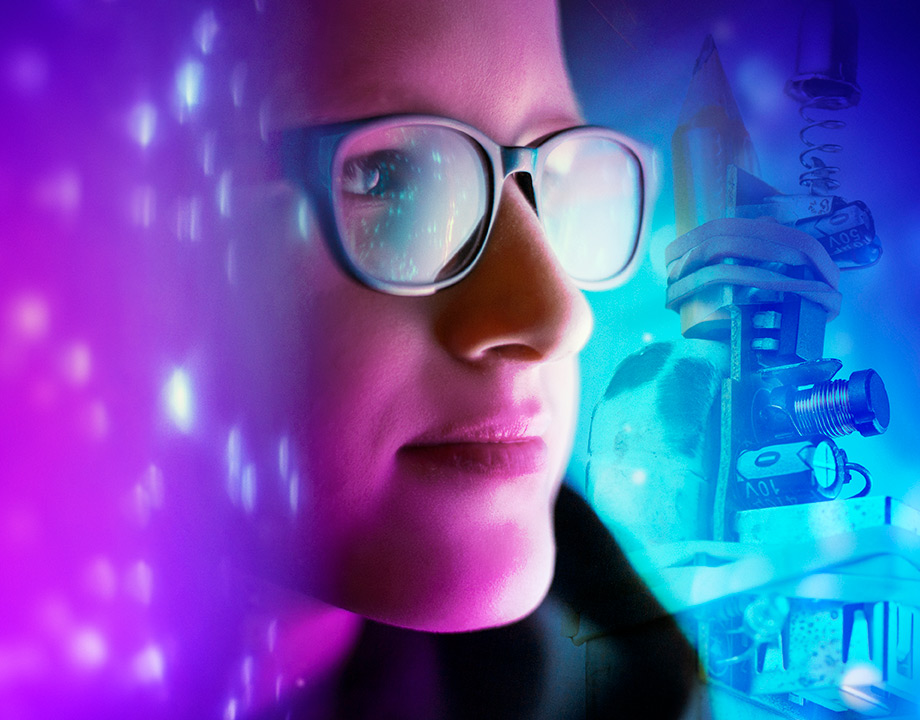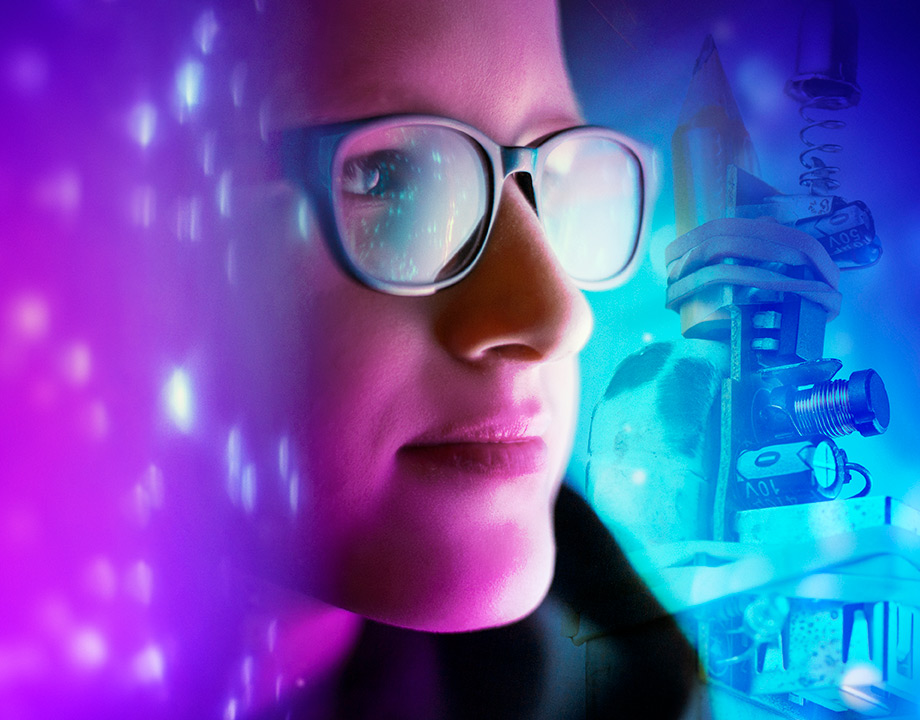 In honor of Inventors' Day, we spotlight five young inventors trying to change the world through engineering.
Anyone can be an inventor. There are no restrictions on having a bright idea that can change the world.
At the beginning of the 20
th
century, as regular consumers started to buy automobiles en masse, traffic congestion and accidents became a big and frequent problem. A solution came in 1923, when Garrett Morgan—after witnessing an especially awful car crash on an intersection—was granted a patent for an automatic three-light traffic signal, and now they are a staple of our everyday lives.
To honor Morgan and inventors like him, President Ronald Regan declared February 11 the National Inventors' Day. The date was selected as Thomas Edison, who held over 1,000 patents, was born on this day in 1847.
As we celebrate this day and the Engineers Week, here is a list of five young inventors who are trying to change world.
Age:
20
Claim to fame:
Hannah Herbst is a young inventor from Florida. At the age of 13, while attending an engineering summer camp, she envisioned a device that could capture the ocean waves and convert them into electricity. She was inspired by her penpal from Sub-Saharan Africa, an area of the world where many people have little access to reliable electricity. This is how the BEACON project was born.
BEACON stands for Bringing Electricity Access to Countries through Ocean Energy. The probe works by harnessing energy from the waves and converting it to usable technology. The low-cost energy is also used to purify water using two-phase microfiltration.
She won the 2015 Discovery Education 3M Young Scientist Challenge and was recognized by President Barack Obama at the 2016 White House Science Fair.
More recently, Herbst won first place at the 2019 Intel International Science and Engineering Fair for developing a reusable antibacterial bandage made from shark skin. She is studying the properties of shark skin for medical applications and has found that it has bacterial resistance and subsequently reduces the growth of antibiotic-resistant superbugs.
Currently she is finishing her undergraduate degree in computer engineering at Florida Atlantic University.
Listen to a Related ASME TechCast Episode:
Bill Nye The Science Guy
Age:
18
Claim to fame:
The 12-year-old Shubham Banerjee recognized the hurdles blind individuals face with the Braille system. When researching topics for a science fair, he found that the average cost of a Braille printer was around $2,000. So, he set off to build a new printer with a significantly lower price point.
Banerjee built a working prototype out of his Lego Mindstorms EV3 robotics kit and a few cheap electrical components. Staying up late at night and working for several weeks, he succeeded in printing six dots of Braille. Eventually his science fair entry became Braigo, a low-cost and portable Braille printer-embosser.
Popular Science
magazine awarded Braigo one of the Greatest Inventions of 2015 and Banerjee was an honored maker at the 2014 White House Maker Faire.
Banerjee went on to found
Braigo Labs
and the 13-year-old became the youngest entrepreneur to receive venture capital funding. Braigo Labs develops the printer for educational and consumer use, providing open source documentation so anyone can build their own Braille printer.
Banerjee is now in his freshman year at UC Berkeley for an undergraduate engineering and business degree.
Age:
15
Claim to fame:
Emma Yang's grandmother suffers from Alzheimer's, an irreversible, progressive brain disorder that destroys memory and cognitive skills slowly over a long period of time. She wanted to help those that suffer from the disease to be able to hold on to their memories.
At the age of 12, Yang created the
smartphone app Timeless
. She spent two years working on the app that uses AI-powered facial recognition to help Alzheimer or dementia patients identify people in their life. Patients take a photo of a person and the app helps them identify who that is, whether it is a loved one or a caregiver.
The app lets family and friends upload photos and pings the patient to view an updated feed where each photo is tagged with the person's name and categorized. The app also functions as a daily planner and helps patients to remember events and stay connected to their social support system.
In 2015, Yang won first place at the Technovation Challenge in the U.S. and second place globally. She was the youngest participant of the 2016 White House Opportunity Project, representing Wolfram Research. She also won the 2018 Women Who Tech Startup Challenge, earning $50,000 for her company.
Yang is currently working with an international team of developers and Kairos to improve the app. Miami-based Kairos is the facial recognition AI software used in Timeless. Yang is also attending high school in New York.
Further Reading:
Girl Scouts Journeys Focus on STEM Education
Age:
17
Claim to fame:
When Riya Karumanchi was 14-years-old, she noticed her friend's visually-impaired grandmother bump into tables and objects around the house while using her cane. Karumanchi always assumed that this cane had some technology embedded into it and was shocked to realize that the white cane wasn't updated since its initial design in 1921.
So Karumanchi set out to design a smarter cane, one that would help blind people navigate better with advanced technological capability.
The result was
the smartCANE
, a white cane embedded with sensors, a GPS, vibration, and audio feedback. The cane's proprietary computer vision technology uses built-in cameras to detect objects in real-time while the user is navigating their environment. The cane is capable of narrating the objects nearby, detecting areas that are well lit or have wet surfaces, providing turn-by-turn directions with vibrational feedback, location sharing with family and friends, and a button for medical emergencies.
Karumanchi received $56,000 in initial funding from various investors, including Microsoft, after developing her company at Ryerson University's DMZ Sandbox business incubator. Karumanchi serves as the CEO and founder of smartCANE that has gone on to help 285 million visually impaired people and has won 16 awards.
Karumanchi was named as one of
Teen Vogue
's 21 Under 21 and is currently interning at Deloitte Digital while finishing up high school in Toronto, Canada.
Read Related Energy Blog Post:
We Need More than STEM
Age:
15
Claim to fame:
The Flint water crisis in Michigan influenced many people across the country to examine the cleanliness of our water supplies. The people of Flint have been dealing with high lead seepage into their drinking water since 2014 and the ongoing crisis pushed a local 11-year-old girl Gitanjali Rao to develop a device that can detect lead levels in her water.
Rao invented the Tethys, a 3D-printed box that uses carbon nanotubes to detect lead, a similar technology to using carbon nanotubes to detect hazardous gas in the air. The Tethys is about the size of a deck of cards. The carbon atoms in the nanotubes attract the lead, creating resistance, which is then measured by the box and sent to the app via a Bluetooth connection.
Rao entered her idea and findings into the
Discovery Education 3M Young Scientist Challenge
in 2017. After becoming a finalist, she was partnered with Kathleen Shafer, a 3M research and plastics technology specialist, to develop the idea. Rao went on to win the top prize, $25,000, to fund her work and the honor of being America's Top Young Scientist.
Currently, Rao is working with Dr. Selena Hernandez-Ruiz, a lab manager at the Denver Water Facility, to create a prototype for her device. The two were introduced after Rao toured her hometown facility. She hopes to have a working prototype within the next two years.
Carlos M. González is special projects manager.
Related Content