5 Smart Assistive Technology Devices
5 Smart Assistive Technology Devices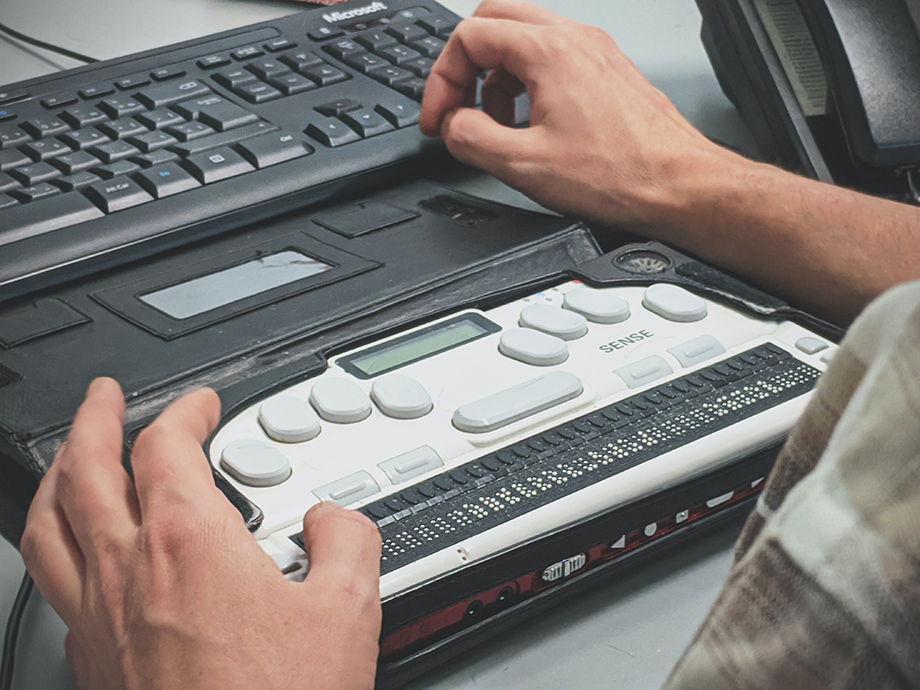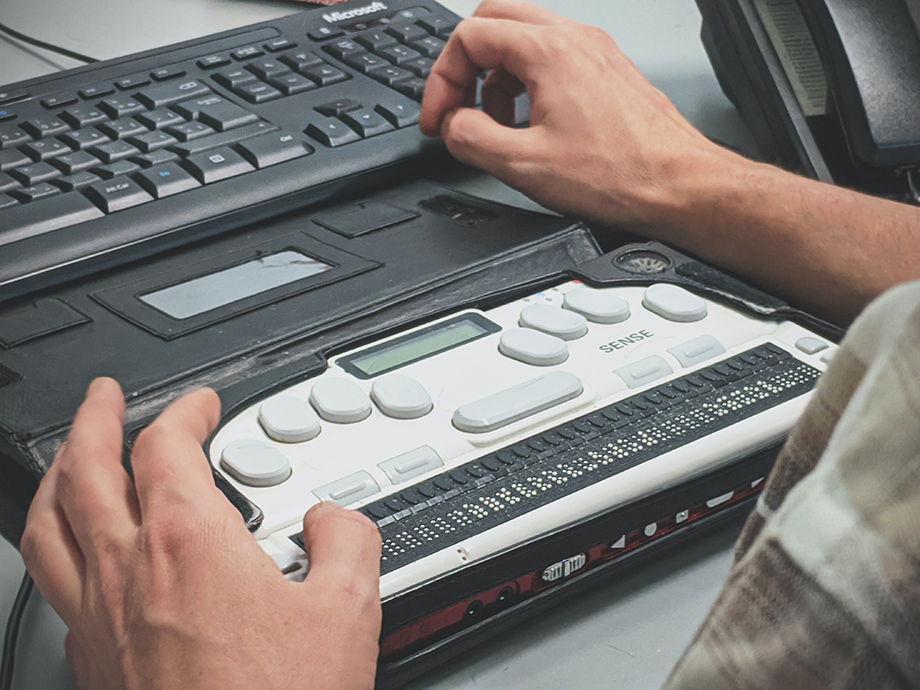 For people with disabilities, smart assistive technology can help them connect and engage with their environments. Photo: Unsplash
Smart-connected devices and the Internet of Things creates opportunities for humans to engage with their environment previously thought to be impossible. For people with disabilities, it provides them the ability to hook them into their surroundings and develop new ways to interact with the world.
The last year highlighted the technology disparities within different social groups, particularly health care access for minority populations and people of color. It also highlighted how people with disabilities lack the proper technology to engage with their environment. According to the World Health Organization, about 15 percent of the world's population have at least one form of disability. This equates to about a billion people worldwide.
As a result, there has been a rise in the creation of assistive technology. The Assistive Technology Industry Association classifies assistive technology (AT) as any item or piece of hardware, software, or product system that can increase, maintain, or improve persons with disabilities' functional capabilities. ATs can be as low-tech as fuzzy felt on a surface or as high-tech as special-purpose electronics. AT devices help people who have difficulty speaking, typing, writing, seeing, hearing, learning, walking, and more.
Here are five AT devices that helping people with disabilities connect and engage with the world.
TactPlus Printer
One of the lightest and most portable braille printers on the market, the
TactPlus
is a graphic tactile printer to help the visually impaired learn and print braille at any time. The printer weighs only 11 pounds, making it a perfect on-the-go solution. The TactPlus differs from other braille printers because it is also a 3D imaging printer. It uses thermal printing technology to create raised images on paper. The fine thermal foamed capsule paper is heated as it goes through the printer, creating braille and graphics in one step. Educators can print pages for picture books or textbooks for teaching visually impaired children. Users can print on demand, and it can be utilized by institutions like banks, hospitals, and department stores to service the visually impaired community.
Learn More About:
The Top Tech Trends for 2021
Oticon More Hearing Aids
A CES Innovation 2021 award winner, the
Oticon More
hearing aids use artificial intelligence to help users better analyze the world. In your brain, two subsystems are working in unison to decipher sound. The orient subsystem is continuously scanning your surroundings to create a full overview of the sound scene. The focus subsystem helps filter out irrelevant sounds to focus your attention on essential sounds. The brain starts to become disoriented for people with hearing impairments, loses focus, and cognitive decline accelerates. The patented BrainHearing technology is the world's first hearing aid with a deep neural network (DNN) embedded on the chip. The hearing aid aims to use AI to deliver up to 30 percent more surrounding sound and increase speech understanding by 15 percent. The DNN is trained on 12 million real‑life sounds to decipher inputs and enhance those to the wearer. By providing a richer sound profile to the wear, the user can maintain healthy brain activity.
GoodMaps Explore
Navigating the indoors and outdoors safely is challenging for anyone, but more so for the visually impaired.
GoodMaps
Explore is an accessible navigation application that offers navigation inside buildings and public venues via your smartphone. The Explore app builds upon GoodMaps Studio, which allows venue owners to update and customize indoor maps. The Explore app then uses the smartphone's camera and LiDAR sensor to recognize the user's surroundings and identify where they are on the map. The app then provides the location and descriptions of the environment via the speaker or user headset. At CES 2021, GoodMaps was announced as an Innovation Awards Honoree.
You May Also Like:
9 Bioinspired Medical Technologies
The Mantis Q40
While there are QWERTY keyboards on the market for the visually impaired, many of them include limited functionality to also serve as braille devices. A user will often have to use a traditional Bluetooth keyboard and a separate braille device to fully control their computer. American Printing House's
Mantis Q40
Bluetooth keyboard differs by offering a full-size QWERTY laptop-style keyboard and built-in 40-cell refreshable braille display. The braille display is located at the bottom of the keyboard, which presents the written information to complement a computer's screen reader. The small and portable keyboard builds upon big tech's initiatives to increases accessibility functions. The Mantis is the first device to use Apple's new Braille HID protocol. If the VoiceOver screen reader function is not running, the keyboard will also control the Apple device, providing easier navigation control.
OrCam Read
For people who suffer from mild low vision, reading fatigue, or reading difficulties, including dyslexia,
OrCam Read
offers an AI-assisted visual reader. Winner of CES 2021 Best of Innovation award, OrCam Read is a handheld device with a smart camera that can read text from any printed surface or digital screen. OrCam's technology uses artificial vision to capture full pages of text and specific sections of text. Via voice commands, the user asks to read the headlines or start from a specific section, and the offline AI software does so instantly. The OrCam read has a built-in speaker or can be paired with a Bluetooth device to read the text selection aloud.
Carlos M. González is special projects manager.
Related Content