5 Questions on the Future of Additive Manufacturing in Aerospace
5 Questions on the Future of Additive Manufacturing in Aerospace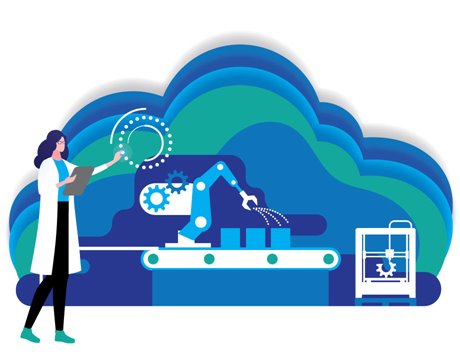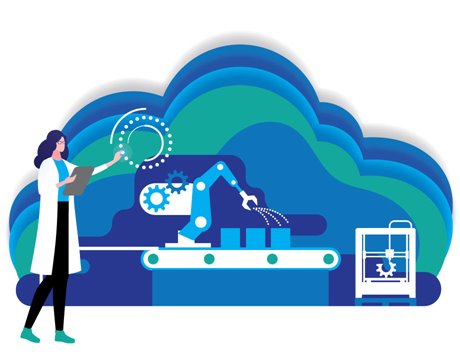 Hauke Schultz, Airbus' roadmap leader for additive manufacturing, highlights the company's journey and the future of AM in aerospace.
The latest advancements within additive manufacturing are shifting from prototyping towards the production of end-use parts. There are still many challenges, including quality, productivity, repeatability, and materials availability. Hauke Schultz, the Additive Manufacturing Roadmap leader at Airbus, is building a roadmap to enhance AM technologies and applications within Airbus. He discusses how AM within the aerospace industry has evolved and what we can expect in the near future.
Q1: Additive manufacturing has had a long journey within the aerospace industry. How is additive manufacturing primarily being used at Airbus today?
Hauke Schultz:
At Airbus, we started like everybody else with rapid prototyping many years ago. This is still an essential part of business, even to this day. By 2014, we developed our first parts in polymer and filament feedstock and focused on metal powder bed fusion. The first metal parts were made of titanium. We introduced the first flying parts in 2016. Now, we have an extensive portfolio of polymer, plastics, and metal parts, and we are scaling up to more parts made of metal alloys. The most important aspect is that we have learned how to use the technology. We learned how to replace certain parts with additive manufactured parts, and we are focusing more on the design to achieve manufacturing cost efficiency and increased performance.
Q2: How has the learning curve been to adopt additive manufacturing processes?
H.S:
There was a huge learning curve when we implemented AM the first time. How to start each application and determine all the small, detailed steps along the process chain was challenging. As the roadmap leader, my goal has been to learn and perfect those small steps in order to scale up the technology and disseminate it across all our business units. The next step was teaching our engineers how they can use and implement AM to understand the synergetic effect between assemblies.
Recommended for You:
Is 3D Printing the Future of Manufacturing?
Q3:
What is the most challenging aspect today in regards to AM?
H.S:
While we have been able to qualify several AM processes, there's still a lot of optimization that can be accomplished. The biggest struggle is the scaling of the technology. The first step towards AM industrialization is to have a robust process that is reliable and repeatable. The second step is to reach a level of production with a significant output of parts. When you reach this level, then you also achieve economies of scale. This allows for continuous process optimization such as implementing lean principles, implementing standards, and having a balanced production so that all machines are running efficiently and not idling, which is the main problem today. Vertical integration is very crucial for us. When you produce various metal powder bed fusion parts with such a high complexity, having all the processes under one roof helps us manage our production better.
Q4:
How has the COVID-19 pandemic impacted the aerospace industry in terms of AM?
H.S:
If I look at the wide-scale impact, we had a lot of reprioritization of work and reorganization of resources. This meant the slow down for some of our projects, and it's only natural that as the airlines business started to decrease, so to did our overall production rate. But by the end of 2020, we saw our business speed up again, and today we're coming out of this crisis stronger than before. Part of the reason is the flexibility of additive manufacturing. In times of a disrupted supply chain, having a process where production can be ramped up at a moment's notice helped us overcome that disruption.
You May Also Like:
Leveraging Digital Twins for Aerospace and Defense
Q5:
What hurdles are still to be overcome in the AM industry to achieve full-scale adoption?
H.S:
A central challenge in the AM industry is government approval and regulations. Obviously, regulations play an important role within AM technology because they determine what is safe, and safety always comes first. Of course, that means that some approaches are conservative, and it takes time to move forward. We have had many discussions with representatives of the FAA and the European Aviation Safety Agency (EASA) to discuss our plans for the future. It has helped them understand our journey and to trust us with what we have planned. So far, it's been a positive partnership, and step by step, we can move faster towards designing more critical parts. We have learned over the years that AM is not like magic. We need to be able to qualify and certify these flight-critical parts to show that we have a robust process. Working with the FAA and EASA helps us to have a safe aerospace environment, and it keeps aviation the safest way to travel.
Carlos M. González is special projects manager.
Related Content