3D Printing Steps into Housing
3D Printing Steps into Housing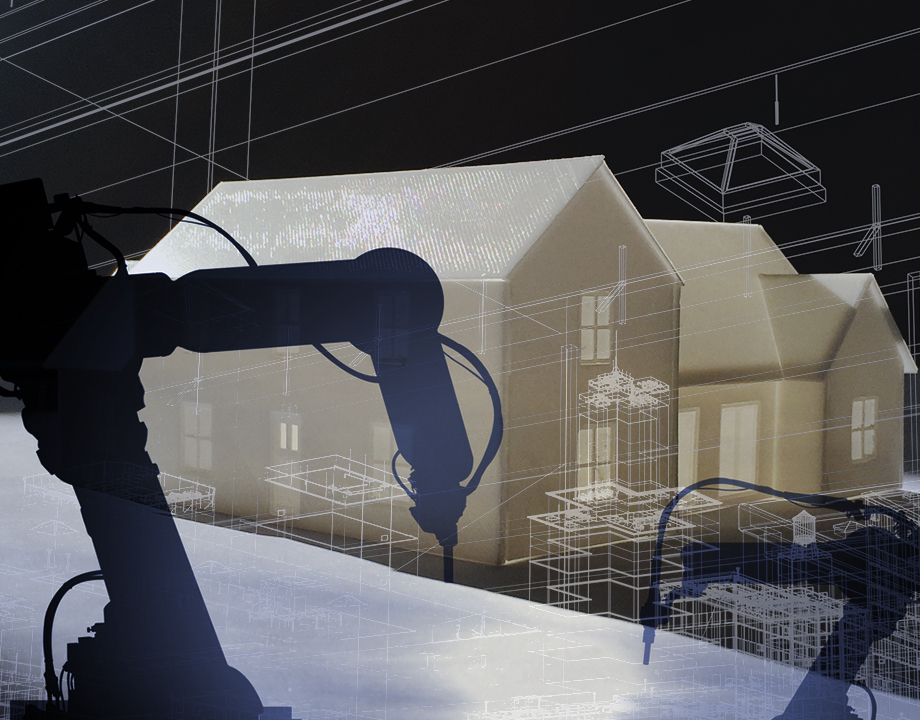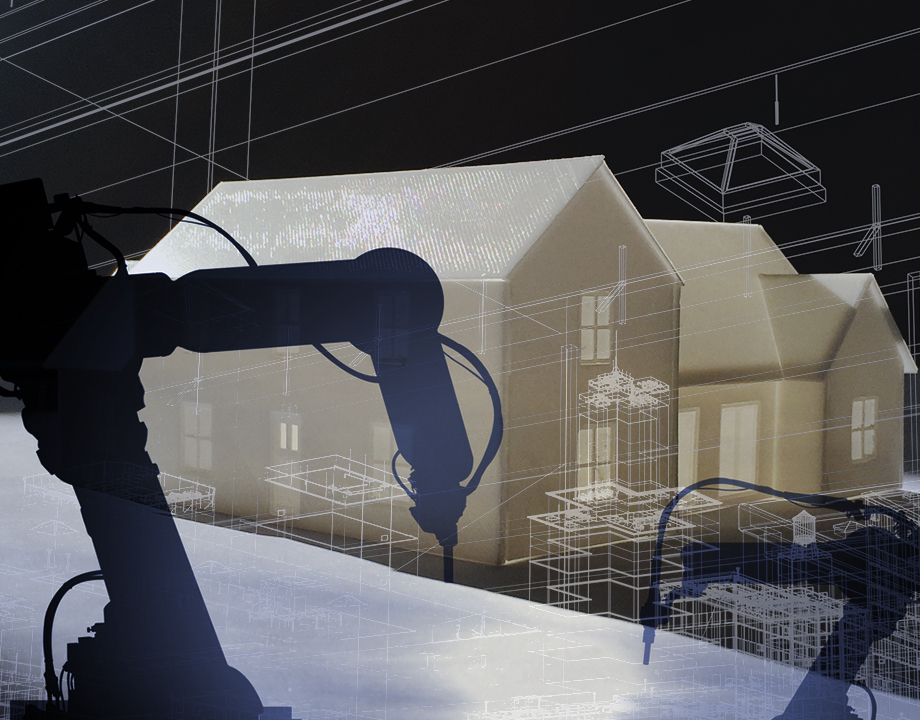 Habitable, 3D-printed structures, like houses, aren't a futuristic dream.
In December 2021, Habitat for Humanity announced a family had just moved into the organization's first 3D-printed house in Williamsburg, Va. While the move was touted as a first for the organization, scientists and researchers have been working for years—almost as long as the printing technique has been around—to bring printed homes and other large, livable structures into the mainstream.
Among the many assets, many believe that 3D-printed homes would cut construction costs as well as be more beneficial for the environment.
So, whether it's an entire neighborhood or an enclosure on Mars, 3D-printed living and working quarters are far from the novelty they once were. Here are five examples of projects and novel construction techniques proposed or built within the past several years.
Living Quarters on Mars

In 2018, the HP Mars Home Planet Challenge asked engineers and architects to design a Mars habitat that could protect one million future human residents.
Though the winner has not yet been announced, finalist Jose Daniel Garcia Espinel proposed building Mars structures the same way Romans created domes: through compression.
The same type of construction machinery used here on Earth—like bulldozers and excavators—would be self-driving or robotically controlled as they scooped up the local raw materials. Next, large 3D-printer arms would extrude down the material, layer after layer, until the weight of it compressed the walls to form a hard, concrete-like exterior, Espinel said.

More for you: Sensing 3D Printing Flaws Can make AM More Accepted

The domes would be pressurized and oxygenated to mimic the Earth's pressure and atmosphere, he added in his proposal. Espinel, a civil engineer, is director of digital innovation at Acciona, a renewable energy and construction company in Alcobendas, Spain.
Pop-up Neighborhood

In Austin, Texas, a neighborhood of homes is set to be printed this year, according to a spokesperson from ICON, a Texas construction firm.
The company expects to build 100 concrete, one-story single-family houses within a planned development. Each house will be built on-site. ICON's 46-foot-wide Vulcan printers will set down layers of proprietary Lavacrete material, a combination of cement and additives, said Jason Ballard, ICON co-founder and chief executive officer.

The firm will then inject spray foam insulation into the air space between the interior and exterior printed walls. Each house should take about a week to print, though that timeline doesn't include the installation of necessary homebuilding basics like plumbing, wiring, windows, and doors.

The Austin site has yet to be confirmed. ICON has not released the project's planned cost, though it was mentioned in a statement that costs would be less than traditional homebuilding methods partly due to labor savings.
Modular Building Blocks

Rather than printing cavity walls on-site, some builders are using modular construction methods in which a structure is created from blocks of material printed off-site.
In April 2021, a family moved into one of the five 3D-printed homes that make up Project Milestone in Eindhoven, the Netherlands. The 300-square-foot homes are comprised of 24 large concrete structures of various shapes and sizes. The blocks are printed at a nearby factory in about five days and assembled on-site. They're fixed to a foundation and fitted with a roof, windows, and doors, according to the architects at Houben & Van Mierlo, the Dutch firm that designed the homes.

The assembled houses are shaped like boulders. Their curving walls take advantage of the range of shapes additive manufacturing can produce, the architects noted.
Energy Flow

This 2015 demonstration project from Oak Ridge National Laboratory, in which energy flows between a 3D-printed building and a vehicle, continues to be one-of-a kind.
The ORNL team connected a natural-gas-powered hybrid electric vehicle with a solar-powered, 210-square-foot 3D-printed building to create an integrated energy system, said Roderick Jackson, project leader.

With the system, the car could provide supplemental power to the home on overcast days, he said. Power flows between the vehicle and building in both directions with wireless technology designed at the lab.

Editor's Pick: 3D Printing Serves Up Main Course

The vehicle has a long enough range to serve as a primary power source. "Our integrated system allows you to get multiple uses out of your vehicle," he said.

Robotic Printing Arm

In 2017, researchers at the Massachusetts Institute of Technology's Mediated Matter Lab detailed how a robotic arm they'd created could print the basic structure of an entire building in one session.

The free-moving arm can construct an object of any size. The researchers demonstrated the arm by printing the walls of a 50-foot-diameter, 12-foot-high dome in 14 hours of "printing" time, said Neri Oxman, who heads the lab.

Previously, the late Steven Keating, a former Ph.D. student in the lab who developed the technology, was quoted saying the walls of the dome are among the largest and fastest-produced monolithically fabricated 3D-prints.

Different materials could be incorporated during the building process and density could be varied to provide optimum combinations of strength, insulation, or other properties, Oxman said, adding that nearly any shape a person can imagine could be 3D-printed and become a livable environment.

Jean Thilmany writes about engineering and technology in Saint Paul, Minn.
Related Content