10 Smartest Cities of 2023
10 Smartest Cities of 2023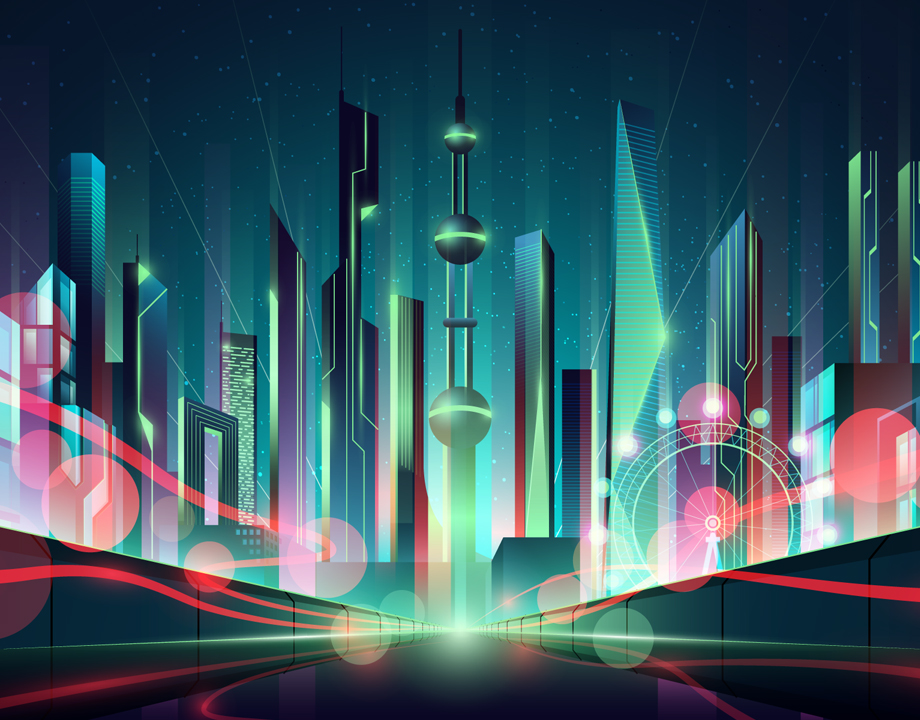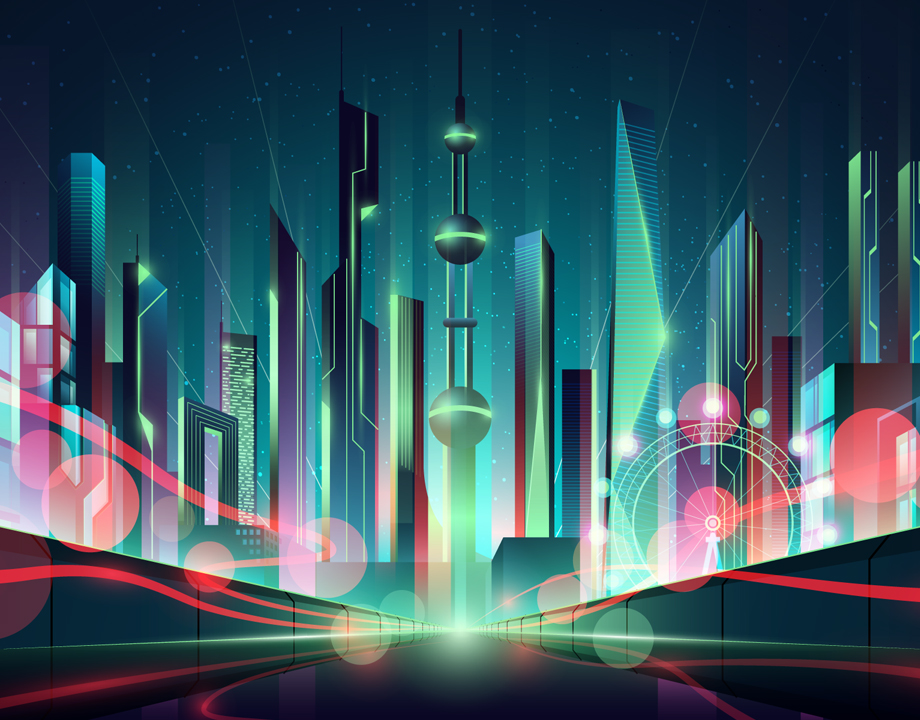 Around the world, cities are using technology to make operations smarter and the quality of life better for its citizens. Here's a peek.
As more people surge into urban areas around the world, the swelling population strains infrastructure and services. Cities now account for more than half of the world's population, and the United Nations
projects
two out of every three people will be living in urban areas by 2050. How will these residents move through and around cities, and how will cities provide energy, water, sanitation and other basic needs? By leveraging technology based on the Internet of Things (IoT) and integrating an online population into new systems that make systems work—a new and evolving smart city.
Politicians and urban planners have been laying the groundwork to leverage technology to meet these growing demands. Much of this work is in its infancy, as cities build a "smart" foundation. What makes a city smart? Generally, it requires intelligent IoT solutions that optimize infrastructure and government to better engage citizens in the management of services. Sensors, networks, and applications collect data on energy usage, traffic volume and patterns, pollution levels, and other topics which are then analyzed and used to correct and predict usage and patterns. Making that data available to everyone through open-access systems allows citizens and businesses to leverage that information for their own purposes.
Perhaps more so, smart cities require leaders with a long-term vision and people committed to collaboration. Multiple agencies, consultants, and private firms track the development of smart cities, with eight generally recognized areas—mobility, healthcare, security, water, energy, engagement and community, economic development and housing, and waste—that combine to make a city smart.
You Might Also Like:
Video: Urban Digital Twins Enable Smart Cities
Within each of these, research firm McKinsey & Company outlines three layers that work together to make a city smart. The first layer is a technology base that includes a critical mass of smartphones and sensors connected by high-speed communication networks.
A second layer of specific applications translates the constant stream of raw data into alerts, insights, and action. Apps that show traffic volume in real time, for instance, allow drivers and pedestrians to better plan travel routes and adapt at a moment's notice. That capability speeds everyone along and, hopefully, prevents further backup in the congested area. Dozens of applications are already available in each of the developing areas. Real-time crime mapping, for instance, helps in policing; telemedicine brings health practitioners into patients' homes; digital tracking of waste receptacles tells a garbage hauler when a can is full; open databases allow business owners to adapt based on traffic or pedestrian flow; online connection platforms provide internet access or battery charging for personal devices. The list goes on.
The third layer may be the most important: Getting buy-in and participation from the public. Some cities are further along in developing these services than others. All are embracing IoT.
Here are 10 cities that are widely recognized as leading the way.
Copenhagen
The Digital Cities Index – it rates cities according to digital connectivity, services, culture and sustainability – gave Copenhagen the highest score for connectivity in 2022. The Danish Outdoor Lighting Lab (DOLL) is experimenting with multiple types of lights and sensors in an outdoor lab environment that people can visit. Several lights have sensors and are used for data transmission exercises such as collecting outdoor temperature or pedestrian traffic information. The lab hopes to use this infrastructure for other IoT purposes, such as identifying when a bulb needs to be changed, a more efficient system than periodic maintenance checks. DOLL's partner, Cisco, is experimenting with using the lamps to add Wi-Fi connectivity in public areas.
The city wants to do more to encourage biking and public transit and make traffic and trips more efficient. Copenhagen invested in intelligent transport systems that use street sensors and smartphone data to optimize traffic signals in real time.
Seoul
Waste management is a perennial problem in many cities. Seoul partnered with Ecube Labs, a green technology company, to deploy waste bins that compact waste using solar power. Such a method increases the amount of waste that can be stored in bins before they are truly full. And, the city partnered with Vodafone to install sensors in each bin that connect to the cleaning team's smartphones, indicating their status and notifying teams when they are full. Seoul also installed capacity sensors on existing, non-compacting bins to monitor levels.
Become a Member:
How to Join ASME
In addition, the city announced that its city-wide IoT network will be finished by 2023. IoT sensors will track parking, traffic, street lights, and environmental data. The information will be transmitted to and from 25 district offices in the city for analysis of immediate bottlenecks and long-term trends for service improvements.
Beijing
Beijing's air quality has improved in part due to applications like Blue Map, a smartphone app that lets citizens pinpoint areas of high smog. This is one way that citizens can be involved in smart city initiatives, which in China are usually a top-down initiative, driven by government investment.
Beijing has monitored traffic since the days of the 2008 Beijing Olympics, storing and analyzing traffic data to alleviate congestion. But AI may give traffic optimization technology an upgrade: as of 2021, to alleviate Beijing traffic congestion, Alibaba Cloud services are using AI-based "city brain" technology to analyze road congestion, including congestion measurements and traffic light activity for multiple sections of roads.
Amsterdam
Amsterdam employs a bottom-up approach to city improvement initiatives. The Responsible Sensing Lab tests new smart city initiatives related to sensor use in public, seeking to maintain privacy and efficient use of data. The city requires all sensors in public areas to be registered with the government.
Amsterdam monitors air quality via several sensors, the results of which are available to the public as an interactive map. In 2019, Google partnered with the City of Amsterdam to monitor air quality throughout the city using Street View cars, in a project called Project Air View.
Several sensor systems monitor traffic to ensure compliance and traffic safety. For example, "green" areas throughout the city aim to decrease motor vehicle pollution by restricting access to highly polluting vehicles. Cameras automatically read registration numbers of vehicles moving into these zones to detect compliance, with the image data being converted to simple text information. The system monitors 3 million cars every day. Finally, camera data from across the city lets government officials make decisions about rerouting traffic to ease congestion.
Singapore
The city-state uses a data-based pricing platform for car drivers and motorists called Electronic Road Pricing (ERP). This system charges drivers more to travel on roads that are congested, contributing to a safe and efficient driving experience powered by data collection. The next generation of ERP may include distance-based pricing for vehicles.
A smart digital district called Punggol, opening in 2024, will include a smart energy grid, an open digital platform of data collection via sensors, and a digital twin for tech firms to experiment with.
Related Content:
Infographic: What Makes a Smart City?
Singapore uses smart lampposts to collect data about pedestrian crowds and footfall, street pattern crossings, and street traffic to create better urban infrastructure such as sidewalks and roads. They also collect environmental data such as humidity and rainfall to promote environmental sustainability and inform housing that better interacts with the natural environment.
New York City
New York City installed Automated Meter Reading (AMR) devices on large and small businesses, homes, and other water-using installations to track water use and bill residents more accurately. The rooftop-mounted receivers communicate with the Department of Environmental Protection (DEP) up to four times a day. This enables the city to quickly and seamlessly track water consumption for its population. Citizens can also track their water consumption by reading the meter.
Like any large city, New York City struggles with waste management. In 2015, the city expanded a pilot of trash cans with compactors and fullness sensors that notify city trash collectors when they are full, prompting collection of only the trash cans that need them. The frequency of trash bin collection dropped in half, while trash can capacity more than doubled. The company that helped with the initiative, BigBelly, turned some of those trash and recycling cans into Wi-Fi hotspots, further expanding what smart trash cans are capable of.
London
London has a number of initiatives aimed at smart city and technological innovation. These include an award-winning data sharing portal and patching up areas of low Internet connectivity. A Civic Innovation Challenge helps startups tackle big problems, open-source data initiatives, and scale green technology.
London has upgraded the city's wi-fi offerings and is collaborating on a pilot to bring faster mobile connectivity speeds. In 2021, the city installed free wi-fi hubs, which include maps, free calls, charging services, and the ability to install sensors for CO2 and air quality.
The city maintains air quality networks using sensors. The Imperial College London maintains one set. The other set is part of a Mayor-funded citizen science network that uses over 100 IoT sensors to measure air quality throughout the city. Air pollution in the city has decreased from 2017 to 2020, in part due to stricter laws on polluting vehicles.
Zurich
Zurich implemented a low-power wide area network that enables connectivity for Internet of Things technologies and other applications. Pilot projects include tests of air quality and water levels.
Listen to the Podcast:
Connecting Cars with Smart Cities
Zurich uses digital twins to plan the construction of buildings. A digital twin of a city is a three-dimensional, digital copy of a city complete with data points about terrain and building height that can be used to visualize urban planning, engineering, and building projects in high detail. Digital twins are a useful tool for urban planning initiatives, since the technology allows for detailed mapping of vegetation, buildings, bridges, and other elements. Zurich's digital twin can also be combined with other technologies, such as augmented reality, to better visualize projects.
Sydney
Sydney's smart city strategy includes pillars for economic development; community involvement with technological advances; affordable renewable energy and other sustainability metrics; better urban planning, infrastructure maintenance, and community development; and better service delivery, including a smart city operating model to work as efficiently as possible.
A new IoT grassroots network, The Things Network Sydney, is a partnership between an IoT company, Meshed, and the University of Technology Sydney's Institute for Sustainable Futures. The network uses a low-power wide area network to connect sensors that monitor environmental concerns, such as air quality, temperature, and humidity. The Things Network Sydney also enables people to connect to the Internet for free when an IoT device is within range. The network is free and accessible to communities who want to get involved.
Toronto
Toronto has a robust Digital Infrastructure Strategic Framework, adopted by the City Council in 2022, that outlines six principles for using technology: fostering equity and inclusion; enabling better public services; contributing to positive social, economic, and environmental benefits; privacy and security; democratic decision-making about digital infrastructure; and city autonomy over the digital infrastructure. While most of the initiatives in this area are not strictly within the definition of a smart city, a few are.
Digital automated water meters called MyWaterToronto, automatically analyze citizens' and businesses' water use at regular intervals and send the information to the city. Automating this process makes it easy to bill and track water consumption throughout the city. Unusually high water use may indicate a leak. Residents can read their water usage metrics every day.
Other Toronto smart city initiatives involving innovative use of existing technology include extending free wifi to low-income neighborhoods and starting an open data portal to let students, app developers, and others use city data. Digital application projects using Open Data (data that can be used by anyone) include real-time bus or streetcar tracking, recycling information, beach water quality assessment, and much more.
Poornima Apte is an independent technology writer in Boston, Mass.
Related Content