ASME Virtual Town Hall with Congresswoman Haley Stevens (MI-11)
ASME Virtual Town Hall with Congresswoman Haley Stevens (MI-11)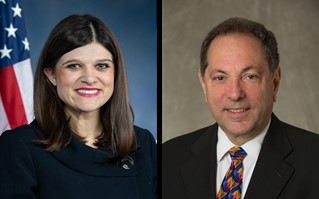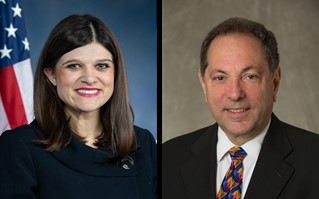 U.S. Representative Haley Stevens (MI-11), left, and ASME's Executive Director/CEO Tom Costabile, right
Please join ASME's Executive Director/CEO Tom Costabile for a Virtual Town Hall with U.S. Representative Haley Stevens (MI-11). Congresswoman Stevens sits on the House Committee on Education & Labor and the House Committee on Science, Space & Technology, where she also serves as Chairwoman of the Research & Technology Subcommittee. Discussion will focus on the science and engineering community's response to the COVID-19 pandemic and economic recovery efforts underway in Congress.
Tuesday, June 9, 2020
11:00 AM-12:00pm EST
Register Here
After registering, you will receive a confirmation email containing information about joining the webinar.
Participants will have the opportunity to ask questions through a live Q&A discussion.
We hope you will be able to join us!
Related Content