Subscribe to AABME.org to Receive New...
Subscribe to AABME.org to Receive New Biomedical Engineering White Paper Series
Jul 27, 2017
July 28, 2018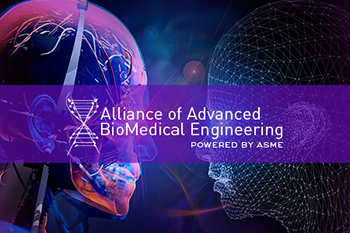 ASME's new Advanced BioMedical Engineering website (AABME.org) is launching a series of biomedical engineering white papers that are available free to those who subscribe to the AABME site. The second white paper in the series, which will be sent to subscribers soon, explores the topic of genome editing, a new field in engineering and life sciences that focuses on precisely modifying genomes using engineered nucleases.
AABME.org, which was introduced this spring, was designed to engage members of the multidisciplinary biomedical engineering arena across industry, research, academia and government and achieve the goals of collaboration and information sharing across disciplines. The site offers engineers, scientists and physicians a platform where they can keep up-to-date on topics ranging from cell therapy and thermal medicine to medical devices and 3D printing, as well as gain access to the Society's collection of bioengineering-related journals, standards, conferences and products.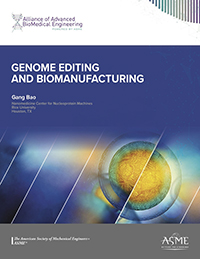 Subscribing to AABME's free white paper series will provide you with the opportunity to broaden your understanding of bioengineering, apply what you've learned from the white paper case studies to your own work, and encounter new ideas that inspire innovative thinking. By registering for AABME.org, you will also receive the weekly Biomedical Content Alert, which is a free e-mail update that highlights the most recent editorial content from AABME.org.
The new white paper, Genome Editing and Biomanufacturing, by Gang Bao of the Nanomedicine Center for Nucleoprotein Machines at Rice University, details how decoding the information stored in genomes and making particular changes to them will transform the fields of healthcare, agriculture, the environment and energy. The first AABME white paper, Automated Biomanufacturing and Three-Dimensional Tissue and Organ Fabrication: Success Stories of Clinical Translation for Regenerative Medicine by Kaiming Ye of Binghamton University, State University of New York, was sent to subscribers earlier this month.
To learn more about the AABME white paper series, or to subscribe, visit https://aabme.asme.org/promotions/biomedical-engineering-white-papers-promotion.