Socially Beneficial Engineering Effor...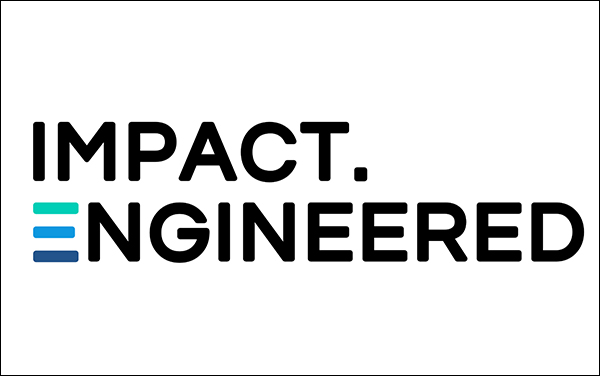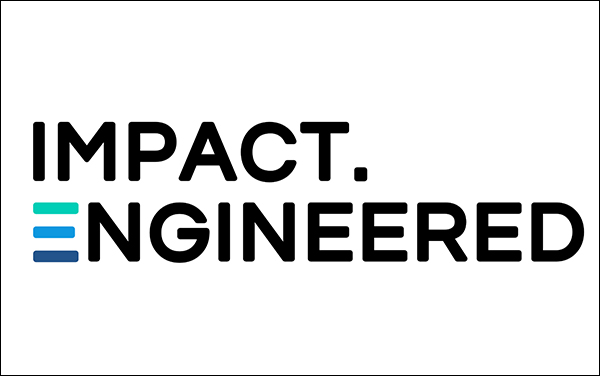 Social Innovators Honored at Impact.Engineered
Oct 25, 2019
Earlier this month, more than 150 engineers, engineering students, scientists and makers attended the third annual Impact.Engineered forum, a daylong event that highlighted the important role engineers play in resolving some of the world's most urgent social and environmental challenges.
This year's forum, which was organized and administered by ASME and Engineering for Change (E4C), was presented on Oct. 9 at the NYU Tandon School of Engineering in Brooklyn, N.Y. The Impact.Engineered program, which was launched in 2018, provides an opportunity for engineers from industry, academia, government and non-profit organizations to interact and learn about some of the innovative engineering for social impact endeavors currently taking place throughout the world.
One of the highlights of Impact.Engineered was an awards presentation ceremony during which several individuals and organizations were recognized for their work within the engineering for global development (EGD) sector. Awards were presented in five categories: Women Leading in Technology and Impact, Connecting the Unconnected, Industry Driving Social Impact, Hardware Trailblazer, and Rising Star.
Revi Sterling, Ph.D., director of the Women's Global Development and Prosperity (W-GDP) Initiative at the U.S. Agency for International Development (USAID), was named this year's winner in the Women Leading in Technology and Impact category. A socio-technical researcher and practitioner with more than 20 years of experience in information and communication technology (ICT) for development, Dr. Sterling is currently managing USAID's WomenConnect Challenge program, which provides women in underserved communities with access to digital technology.
The Impact.Engineered award for Connecting the Unconnected was presented to the EQUALS in Tech program. The initiative, which is part of the EQUALS Global Partnership, was established to help women and girls acquire the skills they will need to become both users and creators of information and communication technology. Founded in 2016 by the International Telecommunication Union, GSMA, the International Trade Centre, the United Nationals University and UN Women, EQUALS is now a network of more than 90 governments, companies, NGOs and other partners.
Safaricom Foundation, Kenya's largest corporate foundation, was named the recipient of the Industry Driving Social Impact Award. During the past decade, the organization has helped more than one million people through a variety of disaster response initiatives including mobile medical camps, educational programs and community water projects.
The Hardware Trailblazer award at this year's Impact.Engineered went to ClearFlame Engines, a Chicago-based producer of heavy-duty engines. ClearFlame Engines' products, which use alternative, low-carbon energy sources instead of diesel fuel, offer significant reductions in fuel costs and emissions while providing 30% more torque than diesel engines.
Harvest Platform, a start-up that employs artificial intelligence to help customers identify and negotiate lower bank fees, was named the winner in Impact.Engineered's Rising Star category. The award, which was selected by Impact.Engineered attendees, recognizes the achievements and potential of emerging leaders leveraging technology to achieve social impact. Harvest Platform strives to ensure a more secure future for its customers by eliminating bad debt, beginning with high-interest bank fees.
In addition to the awards ceremony, the Impact.Engineered program featured opening remarks from ASME Executive Director/CEO Thomas Costabile and NYU Tandon Dean Jelena Kovačević, a keynote address by climate consultant and Forbes analyst Neil Yeoh, a technology showcase featuring the nine winning teams from this year's ASME Innovation Showcase (ISHOW) competitions, and tours of the NYU Tandon MakerSpace.
The forum also included a host of interactive sessions and workshops exploring topics including the future of employment in the engineering for global development (EGD) space; obtaining financing for socially beneficial physical products; EGD research, design initiatives and trends in academia; and the challenges facing the development of future information and communications technology infrastructures. Barbara Humpton, CEO of Seimens USA, and Astra Bonini, senior sustainable development officer at the United Nations Department of Economic and Social Affairs, discussed the value of engineering for global development during their closing remarks at the forum.
Sponsors for this year's Impact.Engineered included the event's host, NYU Tandon School of Engineering, as well as Futureworks NYC Incubator, IEEE, M-Corps, SecondMuse, the United Nations Major Group for Children and Youth, and the Columbia University School of International and Public Affairs.
To learn more about Impact.Engineered, visit www.impact-engineered.org.