More Than 100 Students Receive ASME S...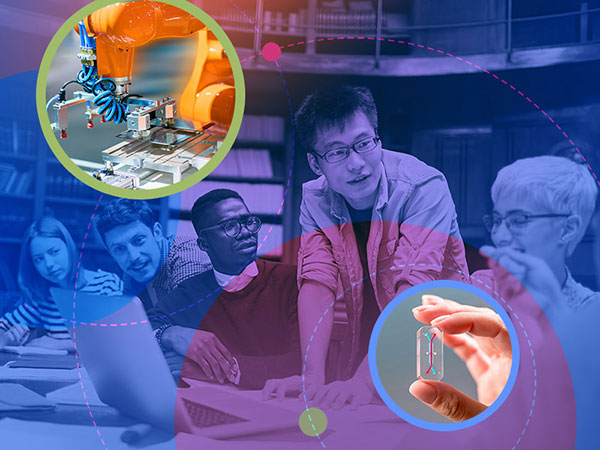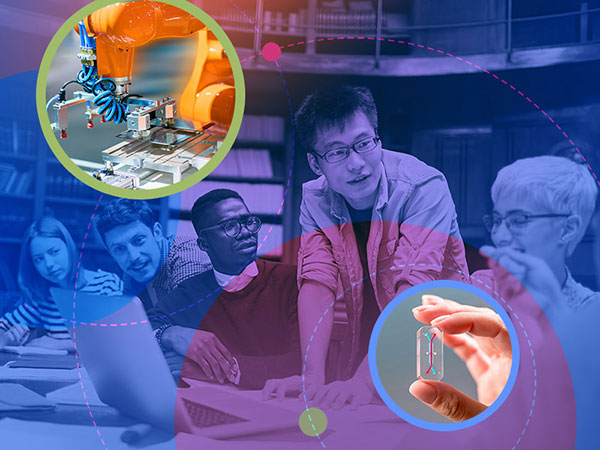 More Than 100 Students Receive ASME Scholarships for 2019-2020
Nov 8, 2019
Since it was established in 1990, the ASME Scholarship Program has helped encourage future generations of engineering professionals by providing more than $2 million in funding to promising and deserving engineering students. This year alone, more than $365,000 in scholarships were awarded to 101 ASME student members to help ensure that they successfully earn their engineering degrees.
The Society offered more than 30 different scholarships through the ASME Scholarship Program for the 2019-2020 school year, including the prestigious Kenneth Andrew Roe Scholarship, the ASME Auxiliary's Irma and Robert Bennett Scholarship, and two new awards: the ASME Petroleum Division Scholarship and the International Gas Turbine Institute's IGTI Gas & Turbomachinery Scholarship.
Asena Yildiz, a senior at the University of California, Berkeley who served as co-chair of her student chapter last year, was named this year's Kenneth Andrew Roe Scholar and the recipient of the Society's largest scholarship. Established in 1991 in memory of the ASME past president and chair of the ASME Foundation, the $13,000 scholarship is awarded to a student in his or her senior year of mechanical engineering study.
Yildiz, who hails from Jericho, N.Y., said receiving the scholarship has helped alleviate some of her financial burden as an out-of-state student at Berkeley. Yildiz, who also received the ASME Power Division Scholarship in 2018-2019, described being named this year's Roe Scholar as "an incredible honor" in her acceptance essay.
"Being a two-time ASME scholar is a great honor and I really appreciate the opportunity to be the recipient of the Kenneth Andrew Roe Scholarship," she wrote. "This scholarship will help me be able to pursue more opportunities, while being able to dedicate more time into my growth as an engineer and to better serve my community…. Through my commitment to the engineering community, I hope to advocate and connect others to engineering opportunities."
Another ASME student member, Daniel Hannink of Modesto, Calif., was named as the inaugural recipient of the ASME Petroleum Division Scholarship. The new $10,000 scholarship is open to university sophomores, juniors and seniors who have at least a 3.0 cumulative grade point average and are enrolled in a petroleum engineering or petroleum-related mechanical engineering baccalaureate program.
Hannink, a resident of California, is currently studying mechanical engineering at Montana Tech ― a school he chose because of its petroleum engineering program's impressive reputation. In his application, Hannink, who credits an internship with Hess Corporation for introducing him to the petroleum industry, described the field as "an environment that satisfies my love of a challenge, ability to relocate, and desire to make a meaningful impact through my work. I am especially attracted to petroleum drilling operations as well as tool design and manufacturing. Both areas hold technical challenges and operational complexities and are key functions of the petroleum industry."
Now a senior at Montana Tech, Hannink said he was "honored and grateful" to receive the Petroleum Division Scholarship, which will help him to make his mark on the industry. "The tremendous financial relief it brings will allow me to focus more intensely on my technical learning," he wrote. "I am very excited for my remaining engineering course work, and I plan to apply my engineering background to help safely and responsibly develop our oil and gas resources to meet the growing energy needs of our modern society."
Rosaura Ocampa, a senior at New York University's Tandon School of Engineering in Brooklyn, N.Y., was selected as the 2019-2020 recipient of the Irma and Robert Bennett Scholarship from the ASME Auxiliary. The $3,000 scholarship, which was one of 30 scholarships that was presented by the ASME Auxiliary this year, is awarded to students who are pursuing their final year of undergraduate study. The scholarship was made possible by the ASME Auxiliary to honor Irma Bennett, past president of the ASME Auxiliary, and her husband, Robert Bennett, who were both active members of ASME.
Ocampa, who served in the ASME Executive Internship Program this summer and is the current chair of her ASME student section, has become an active member of the ASME community since joining just last year.
"ASME continues to be a huge support throughout my educational career and has helped me grow as a student and future engineer," she wrote. By lessening some of the financial pressure, the scholarship has enabled her to focus on projects including NYU's SpaceX Hyplerloop team and her senior design project ― two projects that require a considerable amount of time, she continued. "With this scholarship, I can spend more time focused on these projects and my position as a student section leader for ASME at NYU. I look forward to continue working with ASME … and helping students take advantage of the multiple resources and benefits that ASME has to offer."
Luke Vilagi, a sophomore at the University of Alabama, was one of 20 ASME student members who were named recipients of the new ASME IGTI Gas & Turbomachinery Scholarships. The $2,000 scholarships are available to undergraduate and graduate students who are enrolled in least one course on gas or turbomachinery. Recipients of the scholarship are selected on the basis of scholastic ability and potential contribution to the mechanical engineering profession.
Vilagi, who developed a fascination with cars in his childhood, said in his acceptance letter that receiving the IGTI scholarship is helping him realize his ambition of building the next generation of safer, greener automobiles. "My love and passion for cars has always been clear to my family, friends, mentors and anyone who has known me for at least five minutes," wrote Vilagi, who is a member of his university's Crimson Racing team for the Formula SAE competition. "This scholarship puts me one significant step closer to reaching my lifelong dream of working in the automotive industry and revolutionizing the way we drive."
To view the complete list of 2019-2020 ASME scholarship winners, visit the Scholarship Winners web page on ASME.org.
For more information on the ASME Scholarship Program, visit www.asme.org/asme-programs/students-and-faculty/scholarships. To learn how you can support the program with a gift to the ASME Foundation, go to www.asmefoundation.org.