Gain Latest Insights on Digital Trans...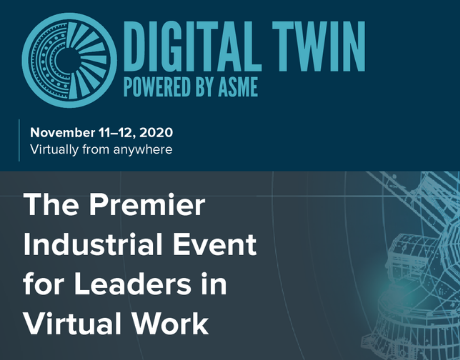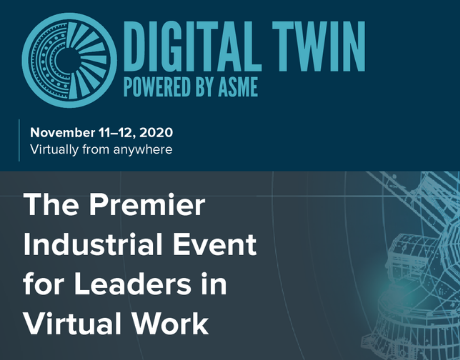 Gain Latest Insights on Digital Transformation at ASME's Digital Twin Summit
Oct 7, 2020
Join ASME's Digital Twin Summit virtually from anywhere November 11-12, 2020. The Digital Twin Summit is a two-day virtual event that brings together leading industry experts to share essential tools and insight on the latest advancements in digital twin technology to help you optimize your product design and manufacturing operations.
The Digital Twin Summit is intended to bridge that gap in knowledge between what digital twin is and how to effectively implement it. The virtual experience is designed to assist you and your manufacturing organization to incorporate this technology and fully understand its capabilities and limitations, complexities, costs, and adoption efforts—everything from organizational culture and workforce to design solutions that will give you a competitive edge.
Connect with Dr. Michael Grieves, founder of the Digital Twin concept, as he shares future digital twin advances, including the emergence of AI to create immersive real-time data necessary to inform key business and operational decisions and provide an edge in an increasingly challenging and competitive landscape.
Dr. Grieves and leading industry experts from organizations including Northrop Grumman, Ford, Booz Allen Hamilton, and elsewhere will share key insights on why digital twins are critical to the future of manufacturing success as companies seek to accelerate time-to-market, eliminate waste across the lifecycle, and strive to achieve first-part-correct production.
Register before October 16 and save up to $50 on your conference pass to the Digital Twin Summit. We hope to see you there!