Celebrate E4C's 10-Year Anniversary a...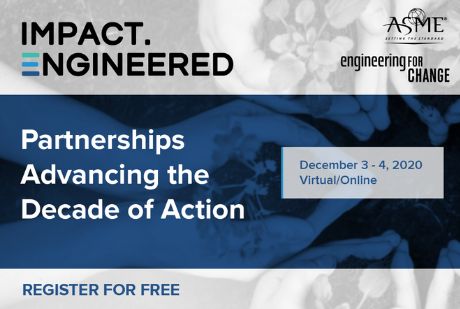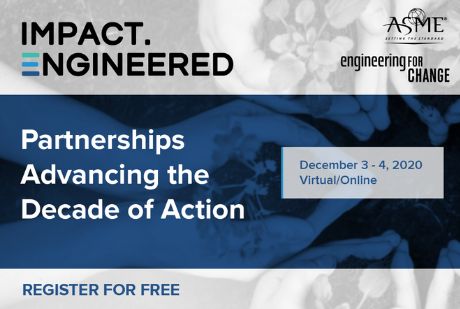 Celebrate E4C's 10-Year Anniversary at Impact.Engineered 2020
Oct 21, 2020
Engineering for Change (E4C)
is a growing community of engineers, technologists, social scientists, non-governmental organizations (NGOs) and local community advocates who are passionate about improving the quality of life in underserved communities around the world. Over the past 10 years, E4C has helped create a cleaner, healthier, safer, and more sustainable world. Join E4C to celebrate its anniversary at the Impact.Engineered virtual event, taking place December 3-4, 2020. Registration is open and attendees can book for free.
From a global pandemic, to climate change, to the urgency of achieving the United Nations' Sustainable Development Goals, the coming decade is set to be one of the most important in human history. Impact.Engineered 2020 is an entirely virtual event and networking experience, to advance the role of engineering and technology in sustainable development.
This year's event is focused on Partnerships Advancing the Decade of Action and seeks to address global challenges that demand the practical experience of engineers, combined with multidisciplinary partnerships to achieve impact. Event topics include delivering the 2030 agenda in a time of crisis; engineering societies driving sustainable development; improving lives and livelihoods through enterprise; and academic institutions driving sustainable development.
A global network of pragmatic optimists will be represented, including engineers, technologists, designers, social entrepreneurs, impact investors, academics, and disruptors who will explore a shared commitment to creating a cleaner, healthier, safer, and more sustainable world.
For more information on the event program and to register for free, visit
https://www.impact-engineered.org/
.