ASME Offshore Wind Summit in June to ...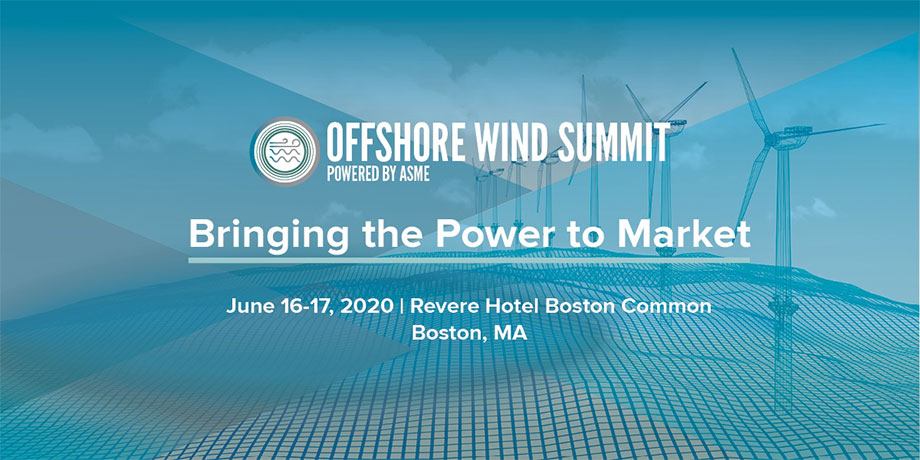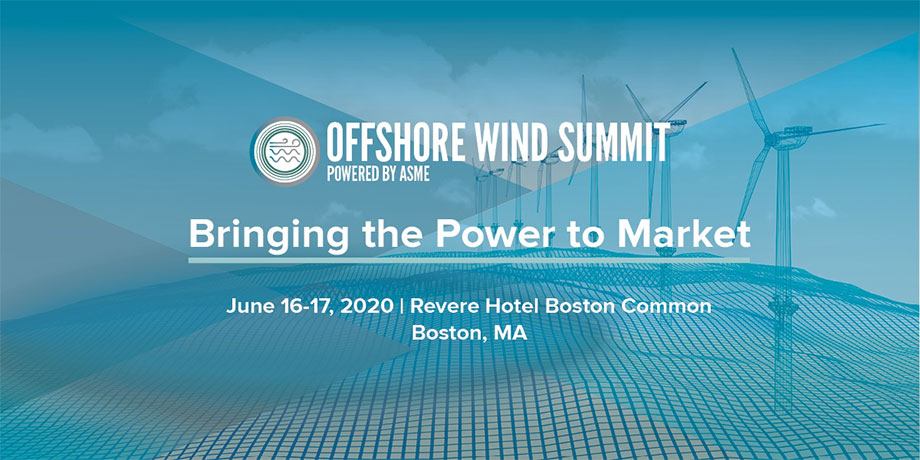 ASME Offshore Wind Summit in June to Focus on 'Bringing the Power to Market'
Mar 20, 2020
ASME's third
Offshore Wind Summit
, to be held this June in Boston, is a unique event for energy professionals already involved in wind energy as well as companies that are interested in expanding their business into this ever-growing field. Registration is now open for the event. Attendees who register by April 22 will save $50 on the regular price.
Addressing the theme "Bringing the Power to Market," this year's summit will offer expert perspectives from representatives of the technology, business and government sectors on how to advance the offshore wind industry. The event will take place on June 16 and 17 at the Revere Boston Common Hotel.
The two-day summit, which is being convened at the center of New England's offshore wind community, is intended to bring together a combination of offshore service providers and offshore wind developers. The summit will offer attendees the chance to interact with experts across the supply chain and learn about the proficiencies and technologies needed to establish a presence in the industry.
The ASME Offshore Wind Summit is intended to provide attendees with a venue where they can find out about the latest technologies in design, materials, fabrication and installation in offshore wind. They will also learn how to improve a project's bottom line across its entire lifecycle costs; understand and navigate the complexities of offshore wind; create a more profitable business; and understand and mitigate the impact that business issues and government policy can have on a project and its options, timeline, technologies, suppliers and costs.
The event's comprehensive program will feature sessions on trends and projections affecting offshore wind's growth; energy policy and offshore wind; overcoming critical issues to project success; preparing the electric grid for the future; project timelines; achieving regulatory approvals; working successfully with fisheries; port and infrastructure obstacles to the industry's future success; and offshore wind workforce development and training. The summit will also include four sessions examining various aspects of reducing project life-cycle costs.
Early bird registration is available through April 22. ASME members who sign up by that date can register for $495, while non-members can register for $545. After April 22, registration is $545 for ASME members and $595 for nonmembers.
For more information on the ASME Offshore Wind Summit or to register visit https://event.asme.org/Offshore-Wind.