2021 Women in Advanced Manufacturing ...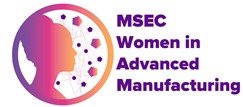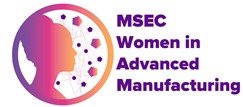 2021 Women in Advanced Manufacturing Forum to Address Diversity Gap
Jun 9, 2021
Following its inaugural event in 2019, the second Women in Advanced Manufacturing (WIAM) Forum 2021 will continue to showcase successful career paths, discuss next-generation technologies, and address the diversity gap in the field of manufacturing engineering. The three-hour virtual forum is scheduled to be held on June 22, 2021, at ASME NAMRC49/MSEC 2021.
The WIAM 2021 virtual forum will feature a panel discussion with panelists from government, academia, and industry; a networking event; a professional development workshop: and post-forum presentations by the SME society and ASME Volunteer Orientation and Leadership Training (VOLT) program. In the panel discussion, the panelists will showcase their successful career paths and discuss new technologies and opportunities for the diverse next generation in manufacturing engineering.
The panel discussion will be followed by a networking event with break-out sessions to promote interactions among the panelists and attendees and expand professional connections in manufacturing engineering. In the professional development workshop, participants will learn the difference between empowering leadership and controlling leadership. The post-forum presentation will feature introductions of the SME society and the ASME VOLT program.
This WIAM forum is organized by the ASME Manufacturing Engineering Division. Funding is being provided by MED and the ASME Technical and Engineering Communities (TEC) Sector, and it is co-sponsored by SME.
Registration for the Manufacturing Science and Engineering Conference is required to attend the forum. Registration is open:
https://ceas.uc.edu/events/namrc-msec-2021/register.html
We sincerely welcome all genders and diverse professionals to join us to together foster career growth and identify next steps for building diversity in manufacturing engineering.
More detailed information can be found on the WIAM Forum website:
https://event.asme.org/MSEC/Program/Women-in-Advanced-Manufacturing
and ASME MSEC website:
https://event.asme.org/MSEC
.
For more information, contact Annie Dian-Ru Li at
drli@umich.edu
.