Workforce Blog: Finding New Solutions...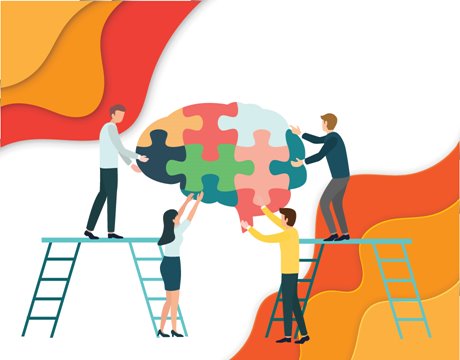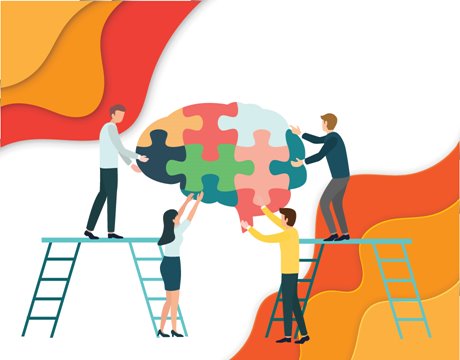 We've learned new lessons since the traumatic coronavirus pandemic stripped us of some of our freedoms, and by now we've adapted to thinking and behaving differently.
Workforce Blog: Finding New Solutions to Old Problems
May 19, 2020
I've turned to the Food Network to get my fix of sports since the pandemic hit. Even some of the baking competitions are getting my heart racing as if the Mets were batting, down a run, in the bottom of the ninth with two outs and the bases loaded. Because I favor savory to sweet, I've always preferred
Chopped
to
Cake Wars
, but now I live for the moment when that monster confection made of ganache and fondant is moved from the cooking counter to display stand without a drop of frosting falling on the floor. Are all these bakers engineers?
Things have changed for everyone in past months. We're inching toward the inevitable new normal, with new scars to show for the way we've lived for weeks. But it's not all bad. We also found new ways to solve old problems.
We asked you to share stories of how you are coping with life quarantined. Hundreds of you responded and while not one of you mentioned the Food Network, you commented on everything from business travel to working remotely, to keeping employees focused on online training and learning. You can read more on the feedback you gave us in this
infographic
.
Watch Video:
ASME Studies the Impact of COVID-19 on Engineering
Salomon Perez Atencia, a 19-year-old engineering student from Colombia, shared his story of how difficult it was for him to travel back to his home city from the university he was attending in another part of Colombia. He was stuck at school when restrictions on travel in his country went into effect. Perez finally made it home safely and now he's been "watching movies and eating a lot" he says, but he's also working on virtual activities to keep ASME student sections active during the pandemic. Perez is the Caribbean and Latin America ASME Student Regional Chair.
He also participated actively in the first-ever ASME Digital E-Fest in April, which drew more than 1,700 registrants. E-Fest is a student festival that, since 2017, had been held at locations in North America, India, and South America.
Virtual events have become the norm during the past few months as on-site events have been cancelled all over the world. Besides introducing us to new ways of doing things, the pandemic has made us cognizant of the weak links in supply chains and in other important parts of the industrial ecosystem.
On May 26, we launched a six-week webinar series that runs every Tuesday throughout June to focus on the role of technology in helping to build that renewed normal and to begin addressing some of the challenges.
We call it Rebooting After the Pandemic and it focuses on six areas: cleaner and safer workplaces; re-engineering processes and products to provide more flexible sourcing options; creating more resilient and robust supply chains; the emergence of service robots in medical and industrial applications; the use of smarter manufacturing that proved effective during the pandemic; and rebuilding medical supply chains, in light of weaknesses exposed by the pandemic. Visit
go.asme.org/PostCOVID-19
for more information and to register. We're making access to these forward-thinking conversations open and at no cost.
Read More on
Automakers Supply Chains Breathe Life into Ventilators
We've learned new lessons since this traumatic and fatal pandemic stripped us of some of our freedoms, and by now we've adapted to thinking and behaving differently. Going back to the same old normal may just not be quite the same. And come to think of it, the Mets haven't really been giving me as much excitement as cake the past few years.
Will you live differently post-COVID-19? Email me at
falcionij@asme.org
.
John G. Falcioni is Editor-in-Chief,
Mechanical Engineering
magazine
.