Wind-Powered Charging Stations Coming...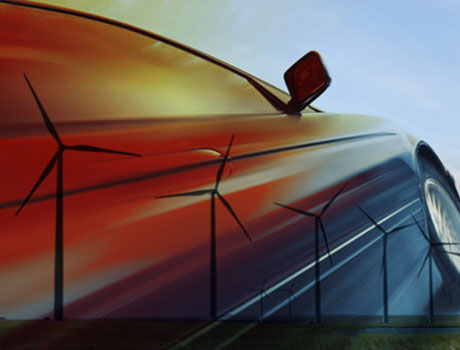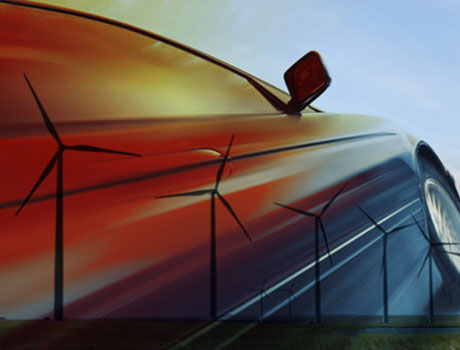 Wind-Powered Charging Stations Coming Soon
Oct 24, 2012
by Nancy S. Giges ASME.org
The introduction of an electric car charging station powered on wind alone in Barcelona, Spain, in August is just a beginning.
Another Sanya Skypump station, a joint project of GE and Urban Green Energy, is expected to be installed in a New York City borough perhaps by the end of the year and in as many as 50 locations at universities, shopping malls, and corporate parking lots around the U.S. within the next two years.
Urban Green Energy (UGE), a New York City-based manufacturer of distributed wind and hybrid renewable energy solutions, came up with the idea two years ago and approached GE because of that company's expertise in electric vehicle charging technology and commitment to electric vehicles.
"We thought that people would like the power that's charging their vehicles to be clean and renewable," says Mateo Chaskel, UGE vice president of operations, who holds bachelor's and master's degrees in mechanical engineering from Columbia University.
Compact Design
The Skypump integrates the energy production capacity of UGE's 4K wind turbine and the electric vehicle charging capability of GE's Durastation in a single unit.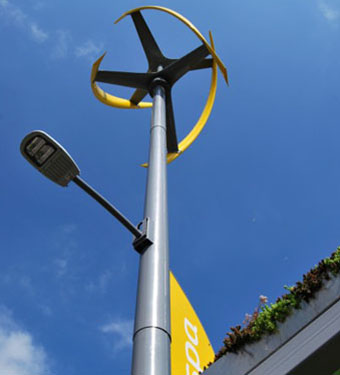 "GE was very excited about it," says Chaskel. Once an agreement between the two companies was reached, it took about six months to work out the design and electrical aspects, Chaskel says. "The wind turbine and the tower itself are our specialties. We started with those designs in mind and worked from there," he adds.
He notes that the aluminum enclosure had to be aesthetically pleasing and conform to the pre-defined shapes of the charging station and the tower. At the same time, electronic components had to fit in a way that was secure, allow for easy maintenance if necessary, and provide an adequate amount of ventilation, he explains. All required electrical systems are located within the tower.
Jan Gromadzki, a UGE mechanical engineer who worked on the project, agrees that Skypump's prize feature is its enclosure because it is built in such a way that it incorporates all the electronics for the turbine and the Durastation in a compact space and still looks elegant from the outside.
The enclosure offers ventilation to the electronics while sheltering them from environmental conditions. He says it is also designed to allow access for troubleshooting and protection of the components from vandalism or theft.
Gromadzki, whose work at UGE includes new product design and development, says, "The assembled unit blends in seamlessly with the avant-garde look of the Skypump. It is manufactured out of aluminum through a sheet metal-forming process, which ensures the components remain lightweight, weather-resistant, and easy to assemble once on site."
Chaskel says the challenge on the electrical side was figuring out the best configuration, considering that one part of the system requires a lot of energy at certain times and the other has the ability to produce a lot of energy at certain times, but not necessarily concurrently.
Embracing Sustainability
The Skypump in Barcelona is installed at the headquarters of Cespa, a company providing corporate environmental services, waste management and treatment. The company has a fleet of electric vehicles and was looking to make a statement and actually help the environment at the same time, Chaskel says. In addition to service to customers and environmental benefits, the Skypump, which costs about $30,000, does make a visible, appealing environmental statement, he says.
The unit planned for New York City will be located in the parking lot of an as yet undisclosed commercial supermarket chain, now under construction. It will be available to store customers so that they can charge their cars while they shop.
Because of the Skypump's compact design, it can be installed in locations, such as parking lots, where traditional wind turbines are too large.
Nick Blitterswyk, CEO of UGE, says that since the introduction in Spain, UGE has received inquiries from companies around the world that are looking to embrace sustainability. "The Sanya Skypump is one of those rare products that enable institutions to demonstrate their commitment to the environment while providing a really useful service as well," he adds.
GE proved to be an ideal partner because the company is launching a family of electric vehicle charging systems in Europe for domestic and commercial users and has also announced plans to purchase 25,000 electric vehicles for use as company cars and to lease to corporate customers through its fleet services business by 2015.
Nancy Giges is an independent writer.
We thought that people would like the power that's charging their vehicles to be clean and renewable.Mateo Chaskel, Urban Green Energy, VP-Operations