Validation and Verification for Medical Devices
Validation and Verification for Medical Devices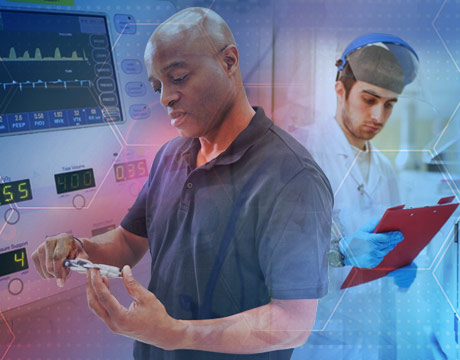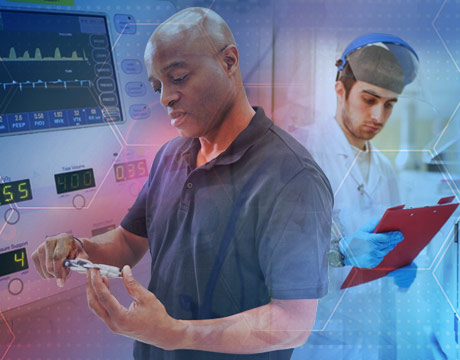 U.S. Food and Drug Administration (FDA) and international regulatory standards continue to evolve and become more stringent. Medical devices are also becoming smaller and more complex in design, sometimes using advanced, engineered plastics. This makes the process of validation and verification (V&V) even more important—not only to comply with regulations, but also design the highest-quality part and production process. The result is better repeatability, fewer mistakes, less rework and redesign, faster time to market, improved competitiveness, and lower production costs.
We sat down with V&V expert Byron Larson, president of Toltec Ventures LLC, to discuss the latest trends in validation and verification. Toltec Ventures helps medical device companies with all aspects of V&V to improve production and comply with FDA's QSR and ISO's 13485 quality-system directives. Toltec is highly experienced in developing V&V strategies and protocols for software, electronic hardware, mechanical components, and system-level specifications that are essential for meeting technical, regulatory, and standards based requirements. Larson has 28 years of experience in developing and implementing V&V procedures for medical device product development.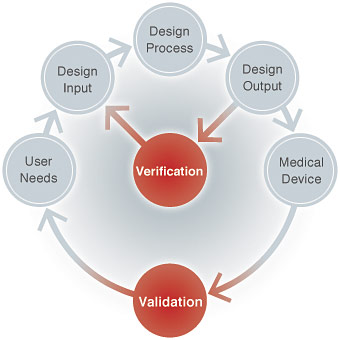 Q: What exactly does validation and verification entail?
Validation is the process of making sure that you have objective evidence that user needs and intended uses are met. It is usually done by tests, inspections, and in some cases analysis. However, the target of the validation is to make sure the user needs are met in a medical device that consistently provides the intended medical benefit in actual-use conditions. Verification is typically making sure that you have objective evidence that specified requirements are met. It is usually done by tests, inspections, and in some cases analysis as well.
Q. What are medical device companies requesting these days when it comes to validation and verification?
They want effective, relevant, and well-documented V&V activity that is compliant with medical-device regulations. Medical devices come in many different technologies, shapes, sizes, levels of complexity, etc. V&V activity is typically driven by the regulatory environment and international standards. For example, considerable emphasis is now placed on human factors engineering. From a V&V point of view, there are specialized human factors testing techniques such as formative and summative testing. Two relatively recent standards—ISO's IEC 62366:2007 "Medical Devices—Application of Usability Engineering to Medical Devices" and AAMI's ANSI/AAMI HE75: 2009's "Human Factors Engineering—Design of Medical Devices"—provide guidance for the overall usability engineering process, as well as design and testing techniques. The FDA also provides a great deal of information on this topic in the form of guidance documents.
Q. What are the latest advancements in V&V?
V&V activities are more standardized than in the past, which has streamlined overall manufacturing process and the approval process. V&V is further enhanced by automated testing and powerful diagnostic and data collection tools. Medical-device companies typically follow a formal development process defined by deliverables at each step. Every specification needs evidence of verification and/or validation. So do risk control measures.
Q. When is the best time to consider V&V in product development?
V&V covers all phases of product development and many different technologies. Examples include electronics, mechanical/physical, fluids, thermal systems, electromechanical component evaluation, instrumentation, biologic aspects, etc.
It is extremely important to consider V&V early in the design stage when developing requirement specifications for the product. For example, adding test points on circuit boards, having accessible connectors, providing data storage/retrieval capabilities, and making products modular can enhance the ability to test a product, which saves time and money. V&V costs can also be reduced if previously tested materials or coatings are used for the product. Clarity, conciseness, measurability, appropriate tolerances, accuracy, and testability can all impact the final design and overall manufacturability. These specifications also provide the acceptance criteria for later V&V activities.
Q. Where do you see V&V going in the next few years?
V&V activity in medical devices does not change quickly because the regulatory environment does not lend itself to quick changes. Strategies to improve outcomes and efficiencies will continue to evolve. Improved V&V methods, automated testing tools, and documentation tools will undoubtedly become available as the regulatory climate continues to evolve.
Mark Crawford is an independent writer.
Learn more at ASME's Verification and Validation Symposium.
For Further Discussion
It is extremely important to consider validation and verification early in the design stage when developing requirement specifications for a product, which streamlines the overall manufacturing process and the approval process.Byron Larson, president, Toltec Ventures LLC
Related Content