Ursula Burns: From Engineer to CEO
Ursula Burns: From Engineer to CEO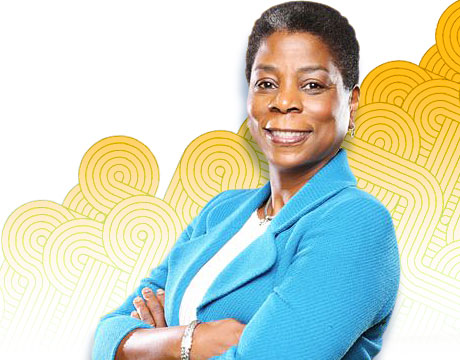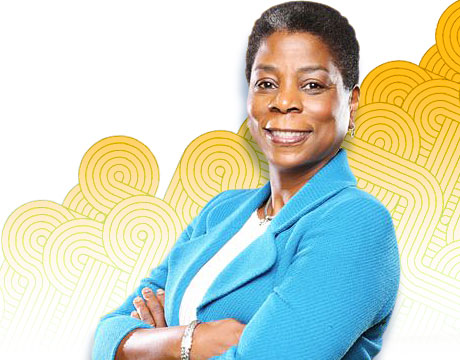 Ursula Burns, CEO and chairman of Xerox Corporation. Image: Lonnie Major / Xerox
"My entire existence, my business personality, my practices at work – how I lead, manage, and interact – the foundation of it all is my engineering education," says Ursula Burns, the CEO and chairman of Xerox Corporation. "I moved from engineering to business but the difference is not a difference at all. The synergy between the two is amazing," adds Burns, who joined Xerox in 1980 as a mechanical engineering summer intern. The rest is history.
After leading several business teams including the company's color business and office network printing business from 1992 to 2000, Burns was named senior vice president of corporate strategic services, a position that put her in charge of the company's manufacturing and supply chain operations. She was named president in 2007 and chief executive officer in 2009, becoming the first African-American woman to lead a Fortune 500 company. In her first five years as CEO, she transformed Xerox into a thriving international services provider and made it profitable.
Born and raised on the lower East side of Manhattan in a poor neighborhood, Burns credits her mother, a single mom, for providing her the best education that shaped her career. "My mother believed that education is the solution to all problems." Not knowing which career path to pick due to lack of guidance, Burns pursued her love for math and "lucked into" mechanical engineering. She earned a BS in mechanical engineering from Polytechnic Institute of NYU and a MS in mechanical engineering from Columbia University.
One of the things she is now passionate about is to get more organized introduction into engineering. "The idea that you have to feel your way in the dark to find out that this is a career that offers amazing opportunities for yourself and also for the society is not useful," she says. "I lucked into it with and amazing mother and some basic education but I don't want it to be luck anymore. I would like the options to be presented to people in a more organized way so they can chose."
Burns is advancing STEM by actively supporting a number of community, educational, and nonprofit organizations, including FIRST, the National Academy Foundation, MIT, and the U.S. Olympic Committee. She is a founding board director of Change the Equation, which focuses on improving the U.S. education system in STEM, and also leading the White House national program on STEM.
She was recently awarded ASME's Kate Gleason Award that recognizes a female engineer who has had a lifetime of achievement in the engineering profession. ASME.org caught up with Burns at the 2014 Honors Assembly for her views about STEM education, women in science, and leadership.
Were there things you had to learn or unlearn to go beyond your technical training?
Many things I had to learn through life to be a leader of a large corporation. One of the most interesting was how to deal with people who are not engineers. Engineers have a characteristic of having an organized thought and approach to a project that's process based. This idea that most problems can be solved with smart people and hard work. Those sets of attributes are actually not native to all disciplines. So you do have to learn how to include other disciplines into the problem-solving process and into the leadership process. We have to stop looking at the transition from engineering to business as an odd occurrence. If you are a successful engineer, you can become a successful contributor in business, academia, etc. The roads don't part, they come together more naturally. I never thought of them as different.
Was there a particular project or achievement that you are particularly proud of?
There are many projects as I spent the first 15 years of my career doing engineering in a lab. One of the first projects that I worked on was the mechanics and material science of high-speed rotating glass discs. At our company we had to work on a way to replace thin aluminum discs with glass, which would eliminate a step in etching. I worked with my lab partner for almost four years to figure out a way to mount this to make it work and we did it. We were able to accomplish it and that was the first project I worked on and it was foundational as it taught me how to stick with one thing for a long time. It also gave me a big feeling of accomplishment as it worked and was applied to a product we had in the field. Some of my biggest accomplishments have nothing to do with lab work, but solving a customer problem, transforming the business model of a company, and bringing people together so they can work on it. This discipline and idea that getting good minds together of all different types and from all different backgrounds to attack a problem is something that engineers are unbelievably good at.
What inspired you to pursue mechanical engineering as a career?
My mother spent a lot of time and the little money she had in making sure we had the best education. For us at that time it was going to a catholic school in the poor neighborhood we lived in. It was the best school but it didn't have a broad education and was primarily reading, writing, and basic arithmetic, and a lot of discipline. Even though I didn't have any advanced courses, I was pretty good at math. When it came time for me to go to college, my guidance counselor told me I could be a teacher, a nun, or a nurse. With my mother's pushing, I decided to do some research on my own to find out what people who like math can do for a living. At that time, the number one career for people who had training in math was to become a chemical engineer. I decided to be a chemical engineer but after my first semester I changed to mechanical engineering. It put together a lot of practical things, math and physics, and I loved it. The long and short of it is that I lucked into mechanical engineering.
How do we involve kids and keep them involved in STEM?
I call it celebrating and inspecting what we expect. We should celebrate the breadth of contributions that engineers can make and do make to the society. We celebrate sports people, politicians, actors and actresses, then why not engineers? One of the way we can make STEM more exciting and accessible is to make it more celebrated in a natural way. We also have to fundamentally change the educational structure in the U.S. and around the world. First, to get better educators, particularly in primary and middle schools. Second, we need to get education that's more up to speed with technology and interests of kids today. Third, we absolutely must have parents or adults who can open up options for kids. The idea that you don't know what an engineer does and the idea that there is nobody to push you on that path is not a good idea.
What advice would you give to other women looking to step into leadership roles but are struggling to balance their work and life?
I think it's a fool's folly to think we can actually balance in any short period of time the many things that are on our plate. I think about balance not in a day, week, or a month, but over a lifetime. I think we have to slow down, particularly women who have been taught to overachieve in every single endeavor that they enter. Achieving women believe they have to be outstanding every single day at being a parent, spouse, and contributor in your work environment. If you are trying to do that, you are going to crash and burn and very likely not be outstanding at any of it. It is literally on average over time, have you been able to figure it out. We have this kind of strange view that's not realistic about how we should parent, take care of ourselves, or partner to our spouses. We have to define that for ourselves and not let society do it for us and make sure we take a long view, not a short view. Also, balance is not just for women, it's for men as well.
Listen to the audio interview in the Podcast: Ursula Burns on Struggle and Success

For Further Discussion
I think about balance not in a day, week, or a month, but over a lifetime.Ursula Burns, CEO and chairman, Xerox Corporation
Related Content