Top 10 Technology Innovations that Got Rock Rolling
Top 10 Technology Innovations That Got Rock Rolling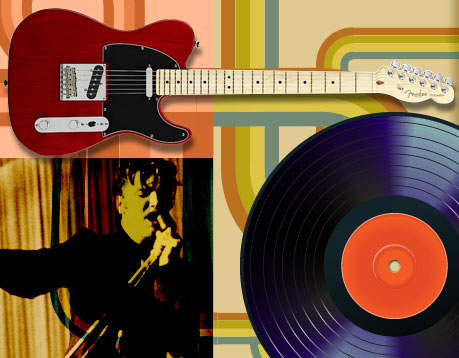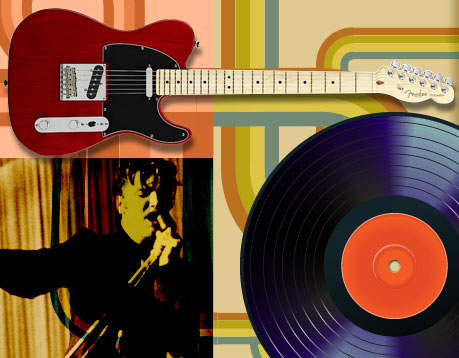 This story was updated on 1/23/2023.
Elvis may have been the "King of Rock-n-Roll," but his throne was built by a bunch of slide-rule-slinging squares.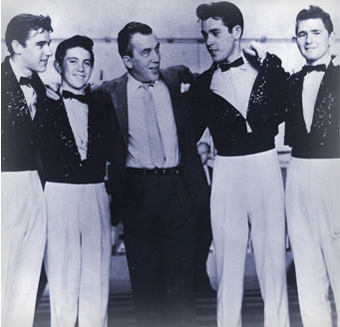 The unsung engineering egg-heads behind radio, plastics, the telephone system, the electrical grid, and the transistor put the technological teeth into rock-n-roll's raw, savage mid-fifties surge. The devices they built to connect a country, win its wars, and safeguard its citizens later unleashed an uncivilized art form that fractured the social fabric, launched a massive new market, and fertilized the seeds of a cultural war that's still raging.
It all coalesced 60 years ago when, in 1953, the first rock hit appeared on the pop music charts. It took the catalyst of technology to connect the new multicultural mashup of country, rhythm and blues, and standard pop with a mass market just waiting for something new. Electric guitars lit the sparks. Radio fanned the flames, and vinyl 45 records provided an endless supply of fresh fuel for the inferno of fifties rock-n-roll.
This top 10 of technology's greatest rock-n-roll hits shows how it all went down.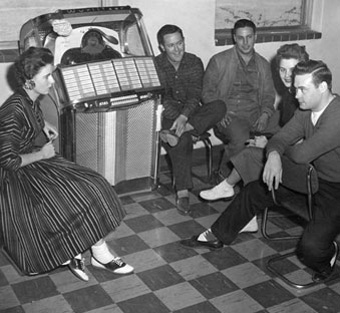 10. The 45-rpm Record
RCA introduced the 7-inch 45-rpm "single" record in 1949, supplanting the traditional shellac 78-rpm record, which was breakage-prone and severely limited in playing duration. The advent of plasticized polyvinyl chloride after World War II made it possible to squeeze more grooves onto less breakable plastic. RCA's new long-playing (LP) format became the preferred delivery system for rock-n-roll.
It was "a difference like day and night compared to the 50s—crisper, clearer sounds, excellent noise reduction," said Joe Bennett, who in the 1950s led a teen group called the Sparkletones into the top 20 and onto the Ed Sullivan Show with their 1957 rockabilly anthem "Black Slacks."
It wasn't an overnight change to 45s, remembered Texas rockabilly pioneer Lew Williams. He said his earliest recordings for the small Abilene, TX-based Flair label in 1954 were released only on 78. Imperial, his next label and home base of major stars like Ricky Nelson and Fats Domino, hedged its bets on the 45 by releasing most of his tunes in both formats.
9. Transistor Radios
One of the earliest spin-offs of Bell Laboratories' revolutionary transistor, the pocket-sized transistor radio, debuted in 1954. The pint-sized device put rock-n-roll in the pockets of on-the-go teens across the country. The Regency TR-1 was the world's first mass-produced transistor radio—a joint effort by Texas Instruments and Industrial Development and Engineering Associates.
Around the same time in Japan, the company that would evolve into Sony licensed Bell's transistor and built its empire on radio sales.
8. Sam Phillips, Sun records
Phillips' Memphis-based independent label launched rock's great early stars, including Jerry Lee Lewis, Roy Orbison, Johnny Cash, Carl Perkins, Conway Twitty and, of course, Elvis Presley. His set-up was simple but effective: an RCA 76-D mixing console, a Presto 6N lathe and turntable to cut master disks, and two Ampex 350 tape recorders used to create the highly influential and never-quite-copied Sun slap-back echo delay effect.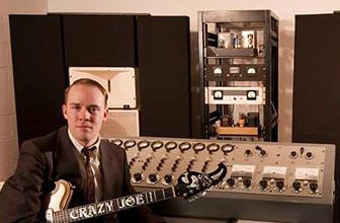 His studio was an inspiration for an all-new, all-analog hi-fi recording facility built by "Crazy" Joe Tritschler, Ph.D., an engineering instructor at Wright State University who has built an international following as a crack singer/guitarist on the vintage rock-n-roll and rockabilly circuits.
"I use a totally different philosophy and operating level in my recording gear than what you find in 99% of recording studios, past or present," he says. "All my gear is high-impedance and unbalanced, like hi-fi components from the 50s and 60s. My studio is pretty small—no bigger than, say, the old Sun studio. It actually takes a lot of engineering discipline to design minimal systems. The result is orders of magnitude lower distortion and very clean, wide-bandwidth sound without the need for compensatory equalization."
7. The Fender Telecaster and Stratocaster
Fender was first to market in 1951 with a popular solid-body electric. The Telecaster was adopted quickly by twang-focused country and rockabilly players, including teenage guitar-whiz James Burton for his work with stars like Dale ("Suzie Q") Hawkins and Ricky Nelson.
In 1954, the Stratocaster Was the guitar of choice for teen artists like Bennett, who owned a Gibson Les Paul ES-335 but found it too heavy and difficult to use because of its size.
"The Strat was the best for me all around," he said. "Light enough for me to do all the crazy things I like to do on a guitar."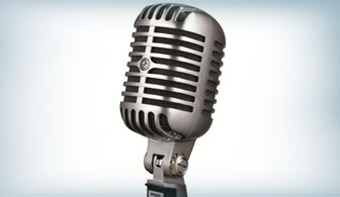 6. The Shure Unidyne 55s Microphone
Rock-n-roll drove demand for better microphone technology. Shure's Unidyne single-element unidirectional unit, known as the "Elvis mic," set the audio and visual standard for 1950s rock crooners.
5. The Electric Bass Guitar
Stand-up bass fiddles are part of early rock's iconography, but the giant instruments weren't very practical for traveling musicians.
In the mid-1930s, Paul Tutmarc, a Seattle musician and inventor, built what is considered the first solid-body electric bass guitar, the Audiovox 736. It flopped, but 15 years later Fender's famous Precision bass hit the market. The days of the "dog house" bass were numbered.
4. Clear-Channel Radio
Five times as powerful as the strongest legal U.S. signal, clear-channel border blasters like the 250 kW XERF sent the south's diverse musical styles northward in the 1950s.
Wolfman Jack embodied the outlaw spirit of the late 50s-early 60s border blaster station. Meanwhile up north, 50 kW superstations like Nashville's WSM and Cincinnati's WLW brought regional country and rock-n-roll to a national audience through programs like the Grand Ole Opry.
3. Seeburg Select-o-Matic Jukebox
Seeburg ruled the jukebox industry's rock-n-roll sales boom with innovations like the Select-o-Matic mechanism, which doubled song capacity to 100 selections. Seeburg was the first company to make the switch to 45 rpm records and "hi-fi" sound. It was 1953's iconic HF100G that the Fonzie character on Happy Days could activate with a perfectly placed blow to the glass.
"These were the first jukeboxes I ever saw in my life," Bennett recalled. "I was like a hillbilly! I had never seen music boxes so big with such a loud, great sound."
2. Vacuum Tube Amplifiers
Vacuum tube triodes gave rock-n-roll its critical element: volume, with the added value of a tonal quality often described as "warm." But poke a few holes in the cone and stuff it full of paper, and you've got rock's most popular option: distortion.
A dropped amp showed Ike Turner the light on "Rocket 88," recorded at Sun—and often cited as the first rock-n-roll song.
1. Les Paul
"Les Paul was my first mentor. I listened to him on my house radio and my uncle's car radio," Bennett said. "He could make the solid-body guitar talk."
There were electrified guitars well before Paul invented his aptly named 1940 prototype the Log, a six-stringed 4 x 4 with a pick-up. But Paul's was the first important solid-body electric, and his contributions to rock-n-roll technology extend beyond guitars into studio recording effects such as multi-tracking. But his innovation, marketed by Gibson, eliminated the feedback and distortion of electric hollow-bodied guitars when playing at high volumes.
Paul was no rocker, but he gave the rock-n-roll revolution its most potent weapon.
Michael MacRae is an independent writer.
Related Content