Top 10 Engineering Stories of 2019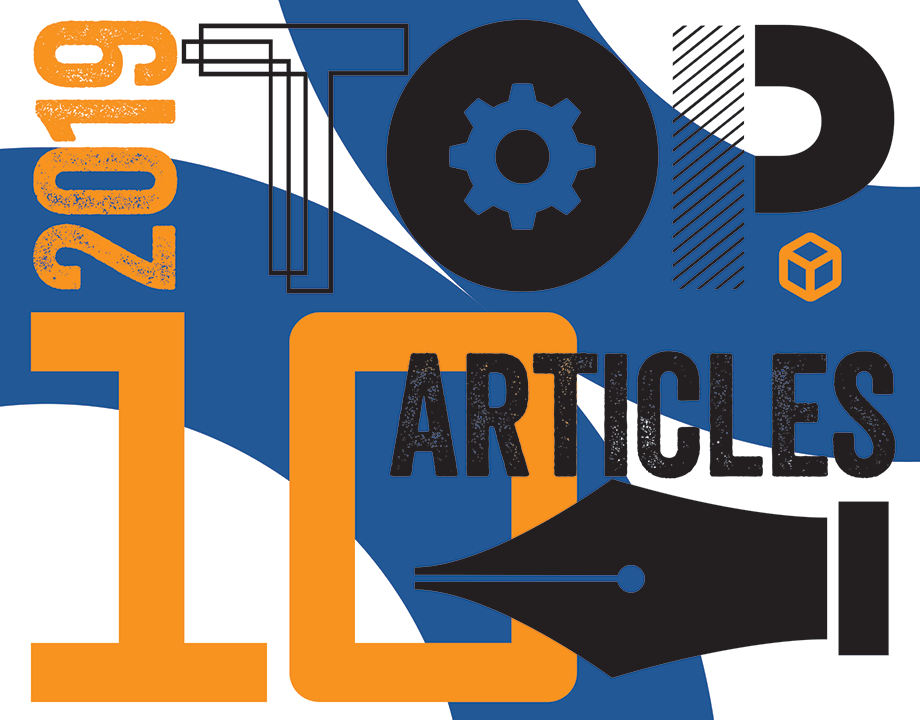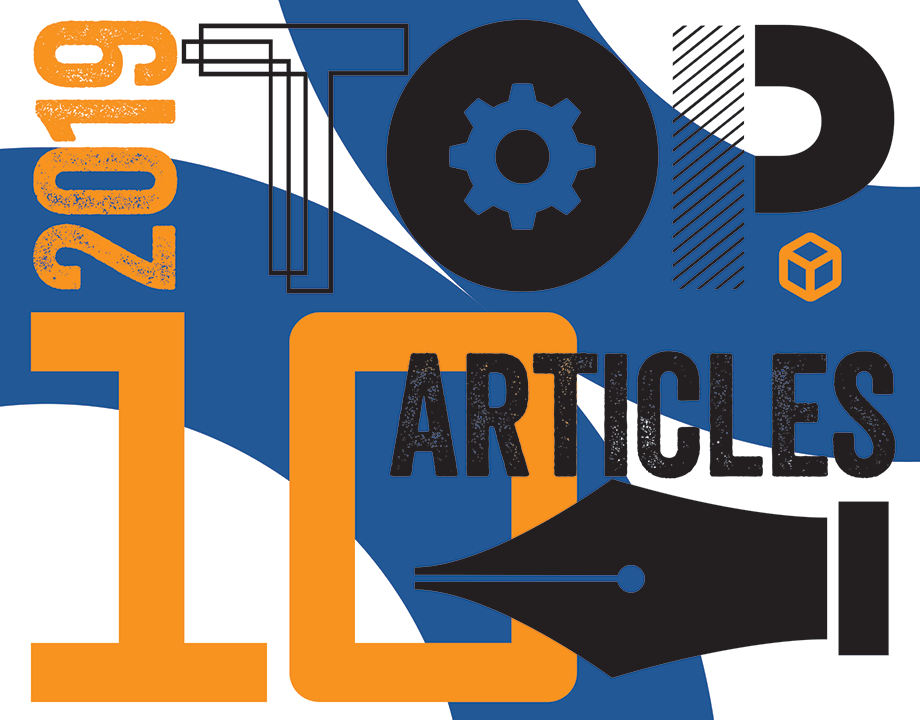 Top 10 Engineering Stories of 2019
Dec 20, 2019
From AI-driven digital assistants to 5G rollout in several cities, from foldable smartphones to smart wearables, from high-speed 3D printing to collaborative robots, and from grid-level energy storage to the world's largest offshore wind turbine, what a year 2019 has been for science and technology.
With the historical first all-woman spacewalk and SpaceX successfully launching its crewed Dragon 2 spacecraft on its first test flight, 2019 has also been very exciting for the world of space. It was also a milestone year as we celebrated the 50
th
anniversary of the Moon landing.
It was another good year for clean energy, bioengineering, robotics, and advanced manufacturing. Many engineering feats were achieved in these fields.
Mechanical Engineering
magazine also honored
five ascending technologies
that have left the research and development phase and now look poised to transform their fields.
Every December, the editors of ASME.org look back at how they covered the field of engineering through the year and curate the most compelling and trending stories. In no particular order, here are our top 10 most popular articles of 2019.
1. Engineers Remember the Making of the Lunar Module
Thousands of engineers worked on the Apollo program. On the 50th anniversary of Apollo 11, we paid homage to the men and women who made the Moon landing possible, throughout the month of July. In this article, engineers across the country recalled what it was like to help two astronauts on the Moon. They reflected on what turned out for many to be the most important, memorable, and influential job they've held throughout their long and satisfying careers.
2. A Robot to Weed Your Garden
A co-inventor of the most successful consumer robot in history, the Roomba, shifted his focus from inside a home to outside this year and introduced Tertill, billed as the first weeding robot available for home gardeners. Autonomous, solar-powered, and equipped with a four-wheel drive, Tertill also uses Bluetooth to send and receive information from the user's smartphone. No wonder it attracted the attention of our engineering audience.
3. Long-Range Drone Takes Off, Lands Like a Bird
Senior Editor Alan Brown's story showcased the Swift021 vertical takeoff and landing drone from Swift Engineering. The dronecan climb straight up and immediately drop its nose and transition to horizontal flight just like an airplane. This makes it ideal for inspections of often remote infrastructure, such as pipelines, oil wells, electrical transmission systems, and telecom towers. It could also be used to survey air quality, assess natural disasters, and help farmers locate herds or monitor crops.
4. Startup Suns
Nuclear fusion has been the province of big, slow-moving science projects for decades. But the concept is attracting startups that believe they are on the cusp of producing limitless power. Several startups have attracted millions of dollars from tech investors with the goal of building a commercial fusion reactor that will demonstrate a path to generating practical, affordable fusion power by the end of the next decade. Senior Editor Jeffrey Winters shared the journey of three such startups that are pushing the limits of energy.
5. Manufacturing Takes Flight
Pratt & Whitney's Industry 4.0 initiative marks a major transformation from the labor-intensive manual processes that once defined manufacturing to those that are now digitized and automated. The changes helped P&W improve production volume, quality assurance, labor reduction, and cycle time. This article looked into how companies not only have to update the types of machines and systems they use to remain competitive, but they also have to change the way they recruit, hire, and train the engineers and technicians who work on them.
6. Flying Green with Hybrid Electric Planes
This year, a British startup looking to change the landscape of hybrid-powered flight unveiled new design plans for an 18-seat biofuel-powered hybrid plane for passenger and cargo transport. Special Projects Manager Carlos M. Gonzalez explored how the electric plane aims to solve three major problems plaguing the aircraft industry today. These problems include lowering the cost it takes to operate aircraft, including fuel and asset costs, reducing the noise produced by modern aircraft, as well as addressing the ever-growing threat of climate change.
7. Engineering Thrills from Cedar Point Rides
A story that highlighted how your childhood passion can sometimes inspire you to continue innovating outside of your workspace. Matt Schmotzer, a systems engineer at Ford Motor Company and rollercoaster enthusiast, succeeded in 3D printing a fully functional model replica of Steel Vengeance in his garage. In this article, he shared the process and inspiration for how he designs, 3D prints, and assembles scale models of his favorite roller coasters.
8. Sailing Toward Autonomy: The Future of Self-Driving Autonomous Ships
Will advanced control systems eliminate the need for captains and crew on cargo ships in the future? Senior Editor John Kosowatz delved deeper into how the concept of autonomously operated ships is beginning to take hold in Europe, Japan and the United States, but primarily in Scandinavia. Some 1,300 kilometers north of Rotterdam, a Norwegian fertilizer company, is building what will be the world's first autonomously operated, zero-emission, all-electric container vessel to haul fertilizer to Norwegian ports for distribution.
9. Six Ways Engineers Heal a Broken Heart
Engineers studying the function and mechanics of heart valves and other complex cardiac defects are playing a key role by applying engineering methods to detect and fix heart issues. In 2019, Cardiology researchers at Georgia Tech and Emory University developed six new technologies promising new techniques, now in various phases of testing, that use engineering methods to detect and fix human ailments.
10. Eight Time-Management Tips for Engineers
Engineers are skilled at using tools that maximize their efficiency, productivity, and performance to meet tough deadlines. However, when management decides to do more with less, it may mean loading up staff with more projects, creating additional time pressure, and making it tougher to meet deadlines. Time is, however, a fixed (and precious) resource that needs to be managed with care to optimize results and performance. This listicle about eight time-management tips could help you make the most of your day or the new year.
Happy Holidays from the editors of ASME.org!
Chitra Sethi is managing editor, technical content.
View our most popular videos and podcasts of 2019 on ASME.org.