The Digital Road to Cleaner Energy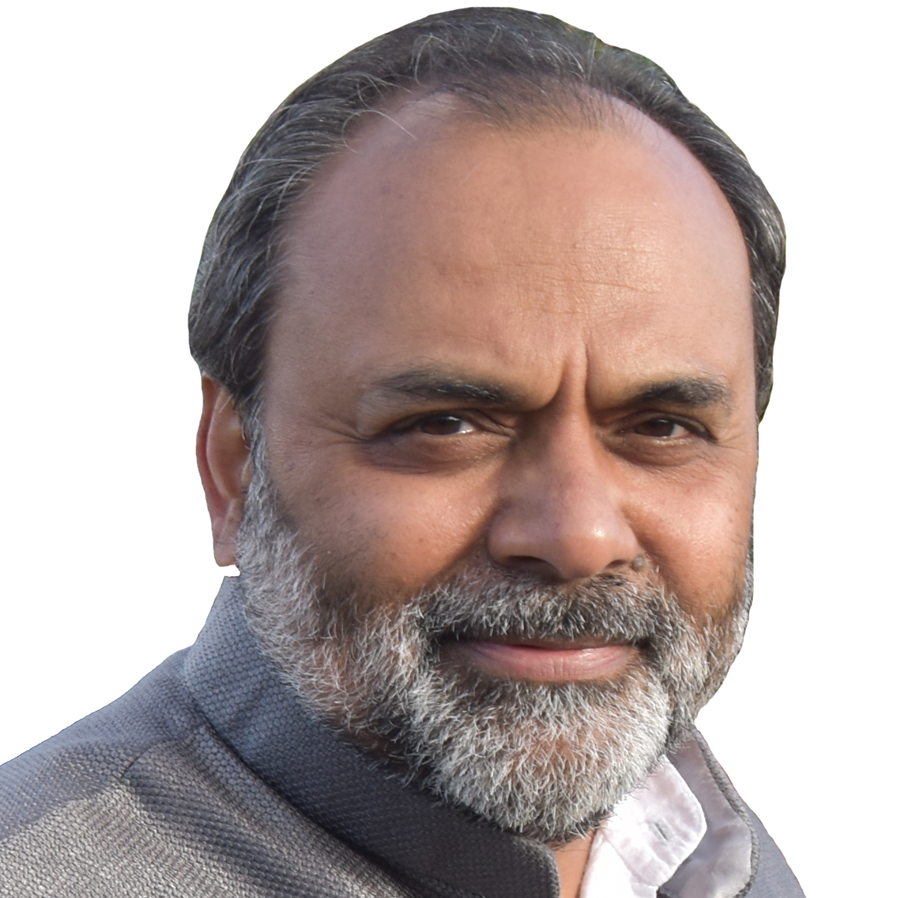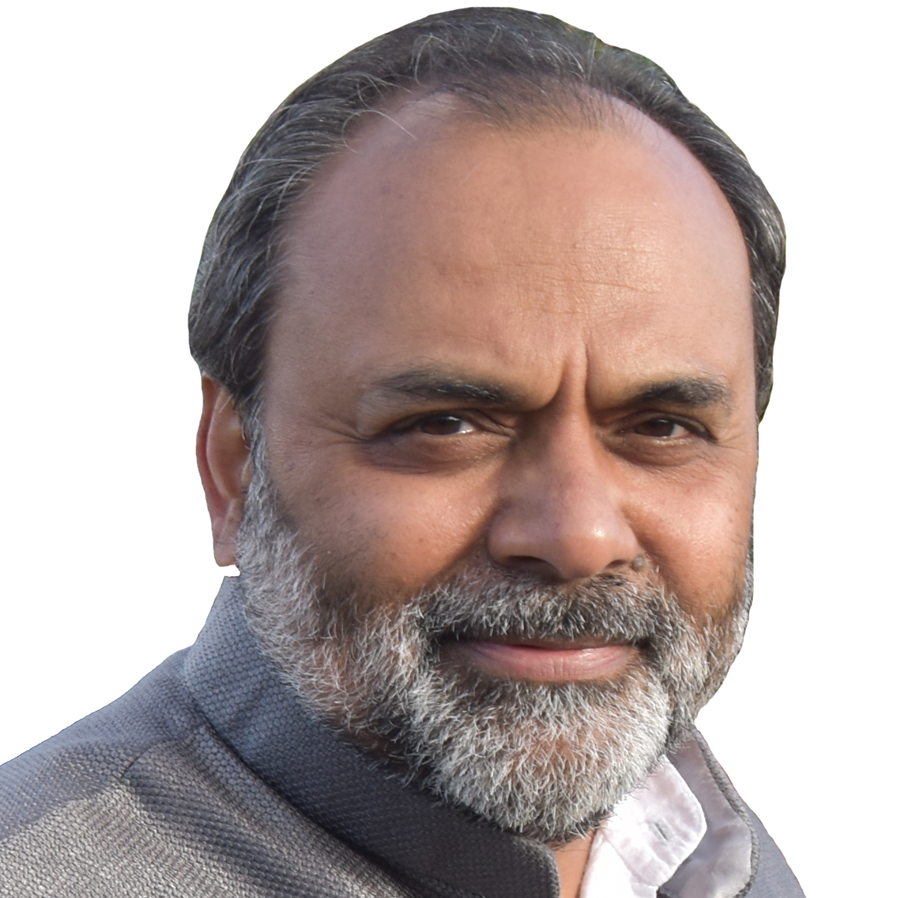 Satyam Priyadarshy, Halliburton's technology fellow and chief data scientist, discusses the way Big Data is enabling transformation in the energy sector.
The Digital Road to Cleaner Energy
May 26, 2021
Today's energy industry is as dependent on data analysis as is it on access to resources. Satyam Priyadarshy, technology fellow and chief data scientist at Halliburton, works on the frontier of applying cutting-edge data analysis to oil and gas exploration. With each project requiring multimillion-dollar investments, even small refinements in drilling efficiency or performance can produce large payoffs. With the energy industry turning much of its focus on clean energy solutions, Priyadarshy is discovering new ways to apply Big Data solutions to these new applications.
In addition to his work with Halliburton, Priyadarshy is an adjunct/visiting professor at Virginia Tech, Oklahoma State University, and NMIMS Mumbai, and is a sought-after speaker on emerging technologies topics. He is also 2021-2022 SPE Distinguished Lecturer.
This conversion was edited for length.
Q1: Many people think of the oil and gas sector as old fashioned, but the industry has been deploying cutting-edge data analysis for years. How does the industry use Big Data today?
S.P:
While it's true that the oil and gas sector has been using data analysis for years or decades, however, the true potential of maximizing the asset value has not been realized until now. Here, the asset being the data.
The industry started the concept of digital oilfields almost two decades ago, and we all know when your data is not connected, one cannot have an efficient or effective digital oilfield. The industry missed significant strategic inflection points; however, it is trying to catch up by adopting the Big Data technologies at a slightly accelerated pace.
Learn More about This Topic:
Big Data Industry Summit - Oil & Gas
Across the oil-well lifecycle, there are many applications of Big Data solutions. These solutions can help innovate new approaches to expensive and complex challenges, optimize the current workflows by removing hidden inefficiencies, and automate the workflows to reduce cost and increase efficiency. For example, we can augment the engineering solutions for drilling performance with the data-driven machine learning models at scale to predict the drilling performance well in advance. Another example would be leveraging large volumes of unstructured data to reduce nonproductive time. We have built many solutions for reducing production deferment due to failures of artificial lift systems.
Q2: What are some trends in Big Data that are of most interest to you?
S.P:
As the adoption of Big Data technologies, like cloud, data science, and Industrial Internet of Things (IIoTs), is growing, my interest is in expanding the following Big Data aspects sooner than later in the industry. The areas are holistic cloud computing, data and data-science as service (DDSasS), technical language processing (TLP), scalable predictive analysis, and quantum computing.
Meet Another Industry Leader:
Lakshmi Vendra Reviews AM's Use in Oil and Gas
We have seen the growth in the adoption of the E&P industry's first hybrid cloud solution, iEnergy, in the last year around the world, which shows that holistic, big data solutions will continue to grow in transforming the industry. We have also seen the growth of DDSaS in the last couple of years as evident in the increasing number of projects on OpenEarth.community (OEC), OSDU in last two years, and release of limited data sets by different organizations.
The oil and gas industry's unstructured data is full of technical jargon. Hence, modified natural language processing in technical language processing generates significant economic value for the enterprise. By combining the analysis of historical data with real-time systems, one can expand on predictive solutions in the industry. And there are some challenges in the industry that can take advantage of quantum computing evolution as it becomes financially feasible to provide a meaningful rate of return.
Q3: I've read that oil and gas exploration collects enormous amounts of data—more than they know how to use. Has your team at Halliburton found ways to exploit that data?
S.P:
The data for exploration is enormous due to highly scientific computing done on the raw data. The notion that industry does not use that all that data is not appropriate in exploration. But across the lifecycle, industry leaves a lot of data unexploited.
We at Halliburton are leveraging data to develop the subsurface solution, Subsurface 4.0, in alignment with the design principle of Industry 4.0, where data, digital, and decisions are efficient and effective. Our digital approach to subsurface understanding to drive exploration success and ultimate recovery, with agile field development and adaptive risk in the face of uncertainty, is an example of leveraging data.
Q4: This expertise in applying digital engineering tools to energy can be extended beyond oil and gas, of course. With the resources available to the petroleum industry, it seems natural that they would be entering new energy areas. How is Big Data helping the industry accomplish this?
S.P:
Yes, the data engineering, data science, and digital engineering tools and knowledge of the oil and gas sectors are transferable skills for the broader energy industry. One can see the recent trend of oil companies evolving to address the broader energy sector. Big Data solutions develop and deployed for various workflows across the oil-well lifecycle could help ease the development and deployment of solutions in other energy sectors like geothermal, hydrogen and carbon transport, storage solutions, and other areas. Holistic computing platforms like iEnergy, which connect to any data source, could develop insights into many energy sectors.
Q5: Are there lessons from how the oil and gas industry uses Big Data that other energy sectors ought to adopt? Do you think there is some low-hanging fruit available for, say, wind or geothermal energy companies if they knew what to look for?
S.P:
Many lessons from the oil and gas industry Big Data solutions can help broader energy sector. These include the predictive solutions for complex equipment failure, built by combining the engineering solutions, real-time insights, and machine learning models; holistic, integrated platforms like iEnergy which enable traditional analytics, empower digital maturity, and provide insights beyond individual cognitive snapshots; Big Data solutions using unstructured technical data; and many more.
Q6: Finally, there is a lot of talk of how the oil and gas sector will have to transform over the next 10 years. Do you think companies like Halliburton will still be thought of as "oil," or will they be "energy"? Or maybe, will they be information companies?
S.P:
We at Halliburton have digital as part of core strategy and execution. We believe digital unlocks the potential to structurally lower costs, shorten time to first oil, increase optionality in exploration and production, and enhance performance across the entire value chain. We are an energy service company with decades of field experience in geothermal, wind, and sustainability.
Furthermore, in 2020, we launched Halliburton Labs, an innovation space to accelerate the development of clean energy technologies, work with early-stage companies to commercialize and scale their technology.
Jeffrey Winters is editor in chief of
Mechanical Engineering
magazine.
Register today for ASME's virtual event: Big Data Industry Summit - Oil & Gas