Strengthening the U.S. STEM Workforce
Strengthening the U.S. STEM Workforce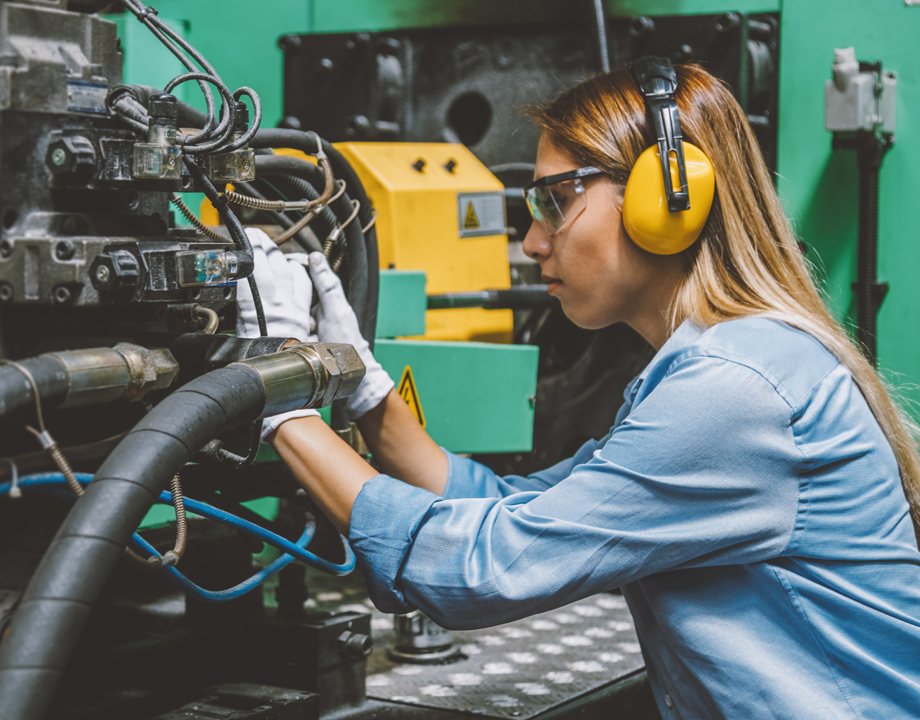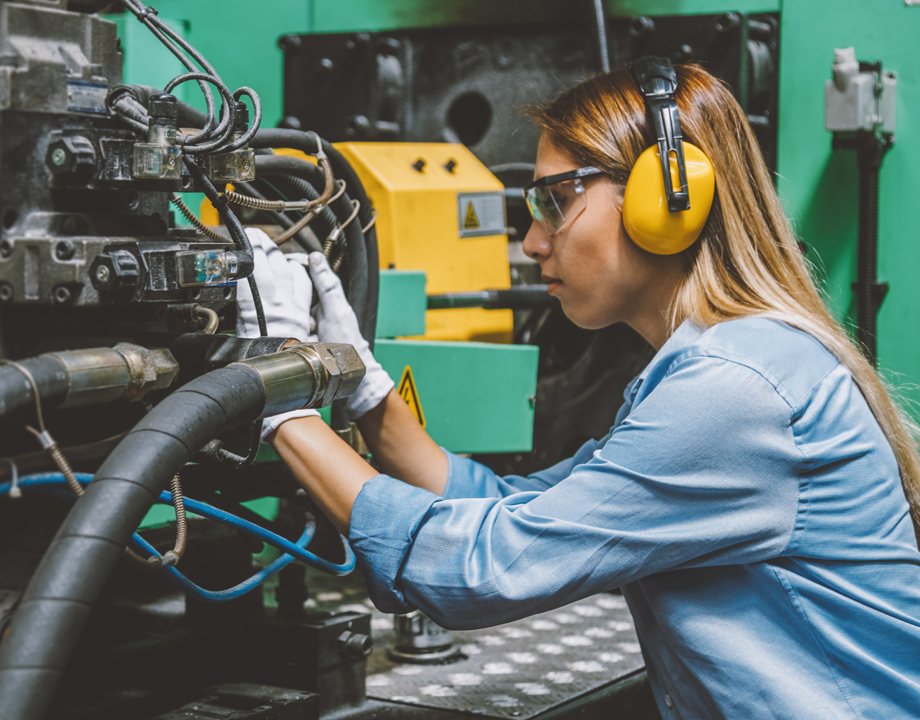 Understanding the challenges and opportunities in building the country's STEM workforce.
The United States' position as the global leader in science, technology, and innovation rests on very shaky ground. Our failure to address inequalities in STEM education and research opportunities, as well as the increased competition for international talent, threatens that leadership role and the economic gains it creates.
That dire assessment comes from a new report, "Building America's STEM Workforce: Eliminating Barriers and Unlocking Advantages," compiled by American Physical Society. The report's goal is to help more people understand the challenges and opportunities in building the country's STEM workforce.
The report comes at a time when the STEM workforce is in strong need of bolstering. Workers born in the U.S. represent about 70 percent of the domestic science and engineering (S&E) workforce. But the S&E workforce is growing faster than the overall workforce, causing a dramatic shortage of STEM workers, especially among women, minorities, and rural Americans. That underrepresentation negatively effects U.S. R&D by robbing it of the different perspectives that have been proven to boost innovation and productivity.
Based on recent information and data culled from a variety of sources, "Building America's STEM Workforce" presents the following as major challenges and problems that can be improved with few additional resources.
Hire More STEM Teachers
The K-12 education system does not properly prepare high school graduates for an advanced STEM education, according to the report. Only 20 percent of graduates who want to pursue a STEM career are ready to succeed in their first year studying for a STEM degree. In 2019, that shortcoming translated to under-preparing more than 500,000 aspiring STEM professionals.
Recommended for You:
Sparking More Sparks
In 2018, the shortage of STEM teachers stood at about 10,000 compared to demand, according to the Economic Policy Institute. That number is impacted by an attrition rate that's almost twice as high as other achieving countries. Complicating the problem is that teachers of STEM disciplines are often unprepared to teach their assigned subjects.
The bottom line: The dramatic shortage of STEM teachers must be reversed to meet the needs of students and industry.
Fair R&D Investment
The majority of federal research funding has historically been distributed to a fraction of U.S research universities. Out of the more than 600 colleges and universities that received federal engineering and science funding in 2018, about 22 percent received more than 90 percent of the funding, while only serving 43 percent of all students and 34 percent of underrepresented minority students (URM). That means students in the roughly 500 remaining colleges and universities, including almost two-thirds of the nation's URM students and more than two-thirds of Pell Grant recipients, have very limited or no opportunity to engage in research.
Editor's Pick:
Infographic: Increasing Diversity in STEM
The bottom line: A distribution of research investment that currently fosters inequities has to be changed to broaden research opportunities for students from underrepresented groups.
Make Work Environments Less Hostile
Studies have shown that hostile work environments prevent an inclusive and productive work environment. Women account for 54 percent of the college educated workforce in 2017, but made up only 29 percent of physical science workforce and 16 percent of engineering workforce. That underrepresentation, though, can't wholly be attributed to inequities in education. A 2019 survey reported that 75 percent of respondents had experienced at least one type of sexual harassment.
The bottom line: Hostile workplaces and pathways in the scientific ecosystem must be changed to create more desirable environments for women and underrepresented groups.
International Workforce
The benefits international students and researchers bring to the U.S. is clear. As of 2018 they had founded more than half of the 91 privately held billion-dollar startup companies in the U.S., with 21 having a founder who came to the US as an international student. They promote job growth and generate high average salaries for us workers.
Listen to a Podcast:
How to Reinvigorate STEM Education Post-COVID-19
Despite the benefits international STEM students bring to the U.S. economy, federal policies discourage them and early career scientists from pursuing their careers here. A 2019 PAS survey of physics department chairs at large U.S. institution showed an average two-year decline of 22 percent in international applications to physics departments.
The bottom line: Immigration policies that attract international talent must be encouraged.
Jeff O'Heir is a science and technology writer based in Huntington, N.Y.
Related Content