Software Bots: Will RPA Take Your Job or Help You?
Software Bots: Will RPA Take Your Job or Help You?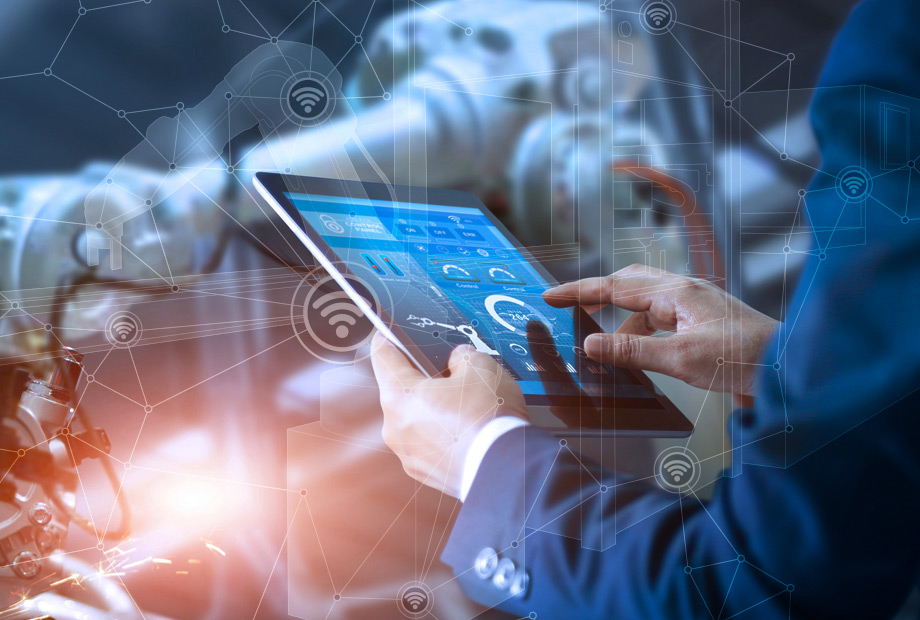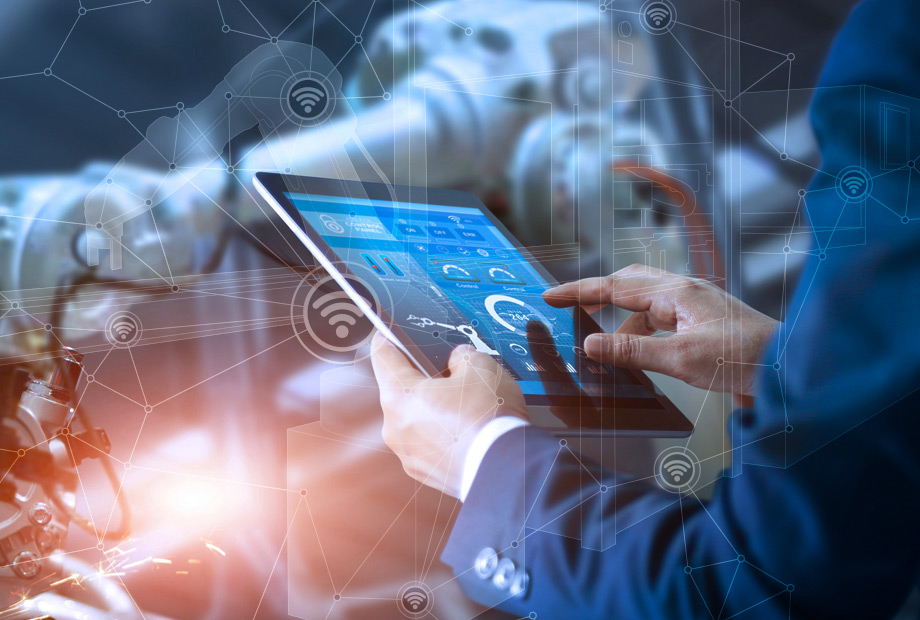 A new generation of robots has entered the workforce, and these artificial intelligence workers automate repetitive engineering tasks.
The robots are coming, and they are not the mechanical contrivances that most engineers know well. No, these robots are software bots. They automate repetitive manual work—like moving information from one database or application to another—by automatically performing rules-based tasks.
The technology, called robotic process automation, grew up in the financial world. Today, companies use it for everything from high-speed securities trading and invoice processing to compliance and customer service. In 2018, Siemens' first 170 RPA bots racked up 280,000 hours of human equivalent work, though that pales next to the 80,000 bots run by the Bank of Columbia.
Now, RPA is beginning to edge its way into engineering and manufacturing for applications like change management, compliance, and bill of materials.
There is a good reason for this, said Joshua Hollander, a senior consultant at Deloitte Consulting, which helps firms implement RPA.
"Our projects have shown that a great amount of engineering time is spent on low-value-added work, such as manually creating reports or validating rule checks," he said.
"An engineer might have to manually check bills of materials for discrepancies 10 or 20 times a day. We could run a nightly process that compares all engineering and manufacturing bill of materials data generated each day and generate a report on any inconsistencies. Engineers would only have to look at the exceptions, and would have more time to do things that add value, like designing or prototyping."
Bots have other benefits as well. They improve data quality by eliminating transcription errors when moving data between systems. They work 24/7. And, most importantly, to some managers, a bot that replaces the equivalent of six full-time clerical employees costs only $5,000 to $15,000, depending on its vendor and capabilities.
"How do you not see a large return on this," asked John Walden, chief technology officer for RPA vendor Blue Prism. "Don't you have six people in your organization who have better things to do than verify parts lists or inventories?"
No wonder Forrester Research believes RPA will grow into a $1.5 billion market in 2020, from a mere $125 million in 2017.
Still, these numbers raise a question: If a company employs five engineers and they spend 20 percent of their time doing repetitive work, how many engineers will that company still need after it deploys RPA?
Robot Revolution: How Does Robotic Process Automation Work?
There are several reasons for RPA's success. First, RPA is easy to implement for processes that follow a definable set of rules, said Max Mancini, executive vice president of digital worker ecosystems at RPA vendor Automation Anywhere.
Unlike conventional projects to integrate different applications, RPA projects take weeks or months rather than years. This is because companies do not have to replace legacy applications or install giant new systems. Instead, RPA captures data from existing applications.
Like other applications, RPA can do this by direct links to those applications. But it can also grab data from the one thing all applications have in common—their user interface. In other words, RPA can scrape data from display screens.
Further Reading:
How Industry 4.0 Impacts Engineering Design
"Those interfaces are built to interact with humans," Mancini said. "A lot of the processing logic is implemented just below that level. By grabbing data from there, RPA is replicating what a human does. It can execute the same process with the same security credentials and rights management as a human."
Second, engineers and managers can build bots without programming. The process resembles creating an Excel macro.
"Let's say I have to log onto Excel, Outlook, and a bill of materials," Walden explained. "I open the program, click on the fields in the application I want, and then design a process to do something."
Unlike classic programming, where coders plan for every possibility if something goes wrong, RPA kicks rule exceptions back to the user. This is not elegant, but it works most of the time and creates more time for employees to deal with those exceptions.
Third, teaming RPA with artificial intelligence turns a dumb Excel macro into a smart robot, said Marc Halpern, research vice president at IT consultant Gartner's manufacturing service.
"The AI looks for a set of conditions and categorizes the response, then decides which RPA bot to trigger," he said.
A chatbot used for a Siemens vendor portal typifies an AI-RPA pairing. If a customer calls about an invoice, the AI interprets his or her intent, retrieves payment information, and triggers a bot to create a ticket if there is an issue.
AI also turns unstructured data into the type of structured data RPA bots can handle. AI extracts the data; RPA implements the rules.
One example is invoices. Large manufacturers may have thousands of different suppliers, each with a unique invoice, Mancini said.
"AI systems know what a line item or a total looks like," Mancini said. "This increases automatic processing to 80 percent, from less than 40 percent [in conventional document automation systems]. RPA bots then use the data to compare invoices with open purchase orders, see if you've received those goods, and then send the invoice for payment."
Engineering: RPA Case Studies
There are many ways for manufacturers to leverage RPA's ability to grab and aggregate data.
"If your factory is 100 percent integrated, you don't need our digital workers," said Blue Prism's Walden. "But, I've yet to come across any companies that are that integrated."
He noted that acquisitions left Culligan, a water filter and softener producer, with several different enterprise software systems. A team of digital workers (RPA bots) deployed within three months enabled the company to extract data from all of them.
Along with the bill of materials and ERP, supply chain is another opportunity to deploy bots. In addition to automating some aspects of shipping, receiving, and inventory, bots can do such higher-level tasks as combing part lists to find less expensive alternatives that a company is already using.
Deloitte believes bots could help engineers with everything from change, document, and compliance management to CAD validation, should-could costing, and automated simulation analysis.
"Another thing they can do is test programs automatically," Hollander said. "They can do regression testing during upgrades to make sure custom apps are compatible with engineering software updates. If this takes six months to test manually, RPA could do it within days."
Read More About
The State of American Manufacturing 2019
Gartner's Halpern also sees lots of upsides. Some applications would be simple time-savers, like automating change requests. This is especially valuable in large organizations, which many have different engineering organizations, each with its own change order processes.
A more sophisticated example involves CAD file conversion verification, Halpern said. The software can already determine whether a converted file duplicates the geometry of the original. Some software even corrects the model automatically. RPA would be a time-saving way to run those checks.
Bots could also run repeat finite element analysis on similar parts, such as rivets on an aircraft.
"If you're producing the same FEA mesh over and over again, you could automate that with RPA," Halpern said. "If the problems are well-bounded, RPA could also automate some tedious design tasks that are done over and over again."
That will not eliminate the role of engineer, but change it. "In the end, the engineer must be responsible," he said.
Challenges: Facing Fears and Skeptics
Vendors make RPA implementation sound simple, fast, and inexpensive. It is, compared with replacing legacy applications with new systems. Yet RPA faces barriers, too.
Bill Cline, a consultant who previously led the Intelligent Automation business of KPMG, an international management consultant, sees many potential issues. That starts with the type of problems RPA solves.
"There are not a lot of discrete processes that follow a defined set of rules out there," he said. "The reason RPA started in finance is that it has lots of fixed rules."
Even where there are rules, RPA, unlike conventional software programs, does not try to anticipate every problem. Instead, it kicks exceptions to humans. Depending on the application, this could create a large exception queue, Cline said.
Like their human counterparts, RPA's digital workers need to be managed. That poses an economic problem.
"Too often, discrete processes that follow a set of rules do not make a big enough ROI impact," Cline said. "It takes a lot of them to get to a level that anyone really cares about. That means RPA has to scale fairly quickly to make that management infrastructure cost-effective."
Then there is data. To implement rules, RPA needs structured data. That data is not always normalized or compatible. That is especially true for unstructured data, such as images, emails, and documents, which AI converts to more structured forms.
Further Reading:
Artificial Intelligence Transforms Manufacturing
And finally, there are jobs.
Hollander argues that the companies that benefitted most from Deloitte's RPA projects did not fire engineers. Instead, they refocused them on value-added activities, like developing new products or slashing costs. A Deloitte survey found 69 percent of executives expect no job loss and maybe some job gains with RPA.
Cline is not as sanguine. He spent his entire career in process automation and saw how bots dramatically changed financial trading.
"The machines are only going to get smarter," he said. "They'll get more cloud-accessible so that smaller companies can use them without on-premises infrastructure. And the number of jobs done by bots will continue to rise."
Will bots ultimately replace engineers? Not likely. But bots—along with with machine learning, and generative software (which designs parts based on engineer-defined performance parameters)—are only the first wave of AI applications. More will follow. Engineers will have to get used to working with AI.
That's already happening on Wall Street. Bots have long executed trades based on breaking news. Two years ago, BlackRock, which manages nearly $7 trillion in assets, let go of 36 fund managers to reduce the cost of running funds that mirror an investment index (like the Dow Jones or S&P) or investment theme. These are funds that involve buying and selling stocks to balance a portfolio, a task that could be done by algorithms. Other firms have followed.
Meanwhile, RPA bots are beginning to show up on engineers' radar. Most companies are still trying to balance automation and staffing, but still, Automation Anywhere's Mancini remains optimistic.
"People do not like doing repetitive, mundane work," he said. "Once their companies assure employees that they will not lose their jobs as they build out RPA automation, they embrace it."
"Companies understand they need to invest in value. Those that do this just for labor savings will lose out to those who find ways to use people to build more value."
Alan S. Brown is senior editor.
Related Content