Soft Robotic Glove Boosts Workers' Grip
Soft Robotic Glove Boosts Workers' Grip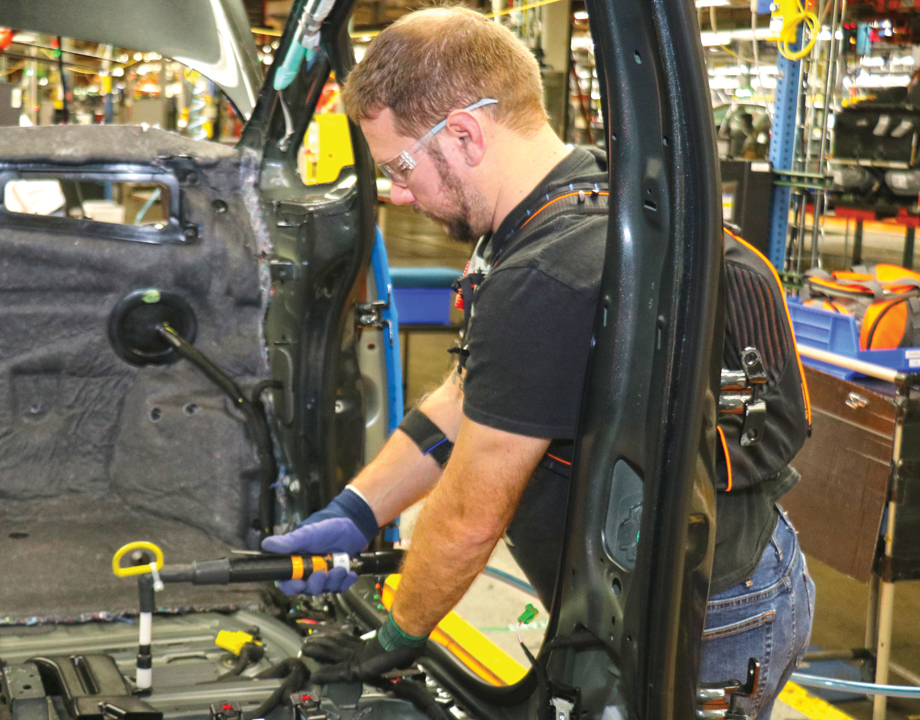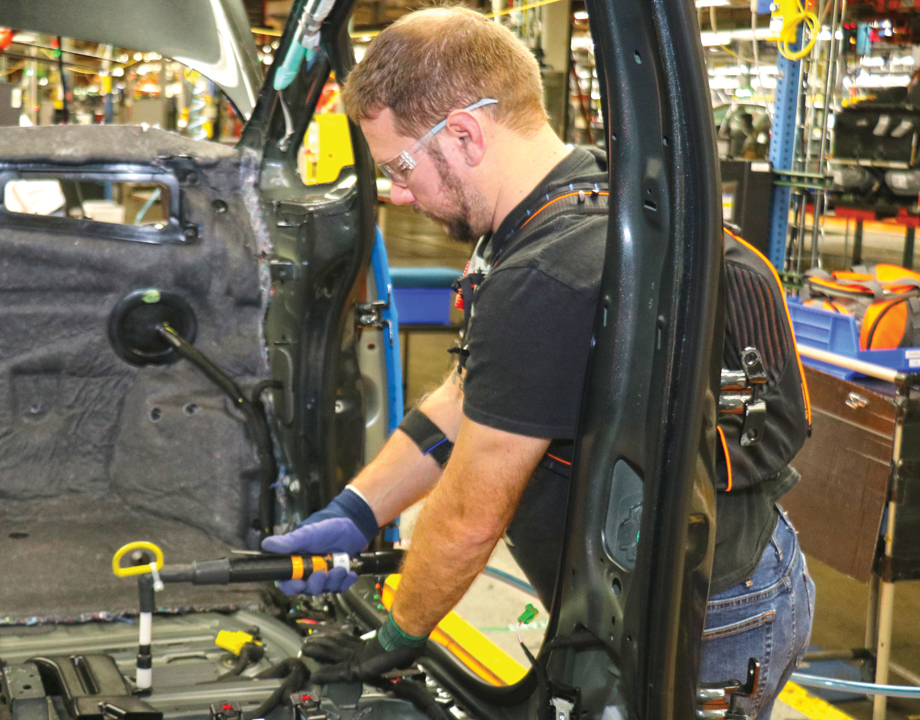 The IronHand is a powered glove threaded with artificial tendons to boost grip.
Manufacturing workers are called on daily to perform repetitive tasks that over time cause strain and fatigue. That can lead to injury as well as lower productivity. Now, soft robotic exoskeleton devices are being introduced that can help workers do their jobs with less pressure and effort.
Sweden's Bioservo has developed a soft robotic glove that reinforces muscle strength of the forearm, providing five times the strength of a 30-year-old man. Called IronHand, it builds on previous work in developing a robotic glove to assist stroke victims or others with a weak grip.
The device consists of a glove that fits snugly around the fingers and thumb, fitted with sensors and artificial "tendons" that boost grip. A powerpack can be worn as a backpack or around the hips. The glove is programmed through an android app, where the user can choose individual preferences for forces needed depending on the task.
The firm's patented technology uses an "intention detection" logic that activates support only if the user begins movement. Fingertip sensors detect the action and activate motors that immediately respond and constrict the tendons in the glove's fingers. The tendons are braided lines with dyneema fibers that makes the tendons super strong with high abrasion resistance, according to the firm.
Editor's Pick:
Video: Farm Robotics and Automation to Reduce Risk
"Programing is quite easy," said Mikael Wester, Bioserver's marketing director. "It takes about an hour for an operator to set the system and understand how the glove can help in different situations. The hard part is getting the user to accept that he is getting help. It can be hard to make them understand they don't need to apply as much power and can relax."
Bioservo's earlier device, now called Carbonglove, was designed for healthcare, helping people with limited grasping ability to rehabilitate or perform daily tasks. The firm was asked to work with NASA, General Motors Corp. and other firms in further developing the system.
"NASA needed to have glove fit the hand, with different sizes, and to make snug," said Wester.
"This has been a long time coming," said Stephen Krajcarski, GM senior manager for ergonomics. "GM partnered with NASA to really look at a first generation robot…and how could potentially look at robotic assistance in space. We were looking at some opportunities to leverage the technology to help our workers on the floor and potentially enhance our manufacturing operations."
Reader's Choice:
Robot Rises to the Challenge of Toolmaking
Bioservo was brought on with a licensing agreement to commercialize the work. NASA recently gave it an award for commercial invention of the year.
Krajcarski cautions that the device is not a "silver bullet" but a tool to help the worker. "It doesn't provide and Iron Man strength. It is intended to provide some assist to do some functions that maybe you have to do repeatedly over the day. A great example would be if you have a pistol-grip type fastener like a drill and you had to hold that basically all day performing different functions. "This glove would basically enable you to reduce the amount of force you needed to hold that tool, take over some of the load and let you relax those muscles a little bit."
GM is testing the glove in some of its plants. Bioservo sells Ironhand for $6,500 per unit.
John Kosowatz is senior editor.
Related Content