Six Project Management Tips Every Engineer Needs
Six Project Management Tips Every Engineer Needs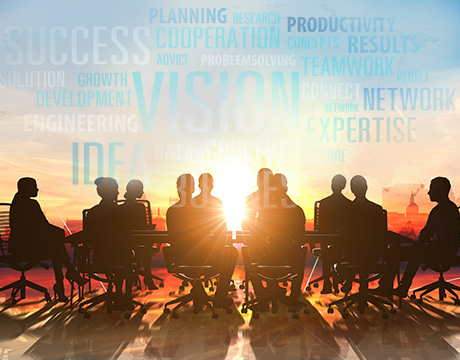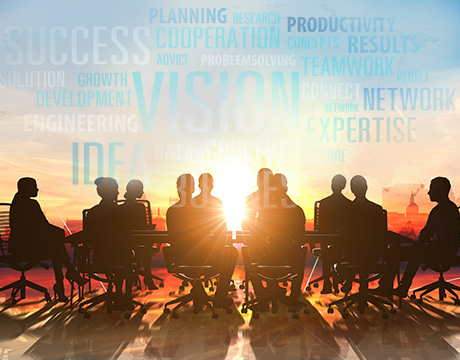 The right time to assess an engineering project is as soon as it's wrapped—or after its key parts have been completed. When the project's still fresh on everyone's mind, team members are able to offer pointed feedback and take a good look at what went wrong and what went right in the work they've just completed.
For this reason, more and more engineers are adopting after-action reviews (AAR), which are short, focused, assessment meetings to help with project management. The U.S. Army is credited with instituting formal AARs in the 1970s, said Ken Downer, founder of RapidStart Leadership, a company offering leadership skills training. By holding meets directly after an action has occurred, everyone can learn quickly from soldiers' experiences in the field.
AARs are essentially a quick huddle after an event to create awareness and consensus around three questions: what went well, what didn't, and what the group should do differently next time. Organizations of all types, across all industries—including those in engineering and manufacturing—can benefit from an ongoing review process.
Top Story: YouTube Star Goes Viral with Glitter Bomb
Downer led these types of meetings while a colonel in the U.S. Army infantry.
"After every military event, they'd pause to talk about what happened," he said. "It may be the single best thing the Army did to reinvent itself. They tried to identify what went well so they could keep doing that, and what went not-so-well so they could do better next time."
AARs also allow team members at engineering and manufacturing companies to discover what they can do differently when it comes to product design or creation. When AAR's are held at particular points in an ongoing project they keep an existing project on task and quickly realign it if it's heading in the wrong direction.
For instance, engineering teams could hold an AAR after they've finalized a product design. They might discover how engineers focusing on different disciplines —software, electrical, mechanical—could better coordinate their efforts. Or they might determine a way to bring analysis into the design cycle at an earlier stage.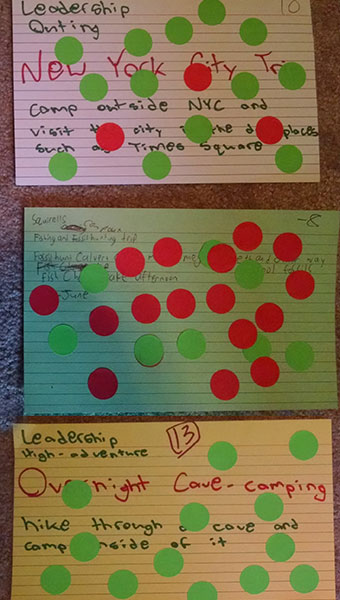 Manufacturers could hold an AAR after they've made a certain number of products to see if parts need to be redesigned or if aspects of the manufacturing process should be tweaked. Or, an AAR might find all aspects of the project functioning as intended.
More on Collaboration and Teamwork: Innovations in Biomaterials Create New Roles for Engineers
An AAR is most beneficial when the task is expensive, valuable to the organization, and is likely to be repeated, Downer said.
If you're considering AARs at your company—or even if you already hold them—these six tips can ensure you get the most from them.
1. The Right Time
The best time to hold an AAR is immediately after the project—or an important phase in a project—is complete. This ensures the team can point out problems and pitfalls while they're on top of everyone's mind, as well as agree on the most successful methods, and discuss where things didn't go as expected. If the team has tried something new, this is the time to do a quick debrief of whether it went well or how it can be done differently next time.
2. Keep it Short
The review should last half an hour or less. The knowledge shared is of immediate benefit—such as with the manufacturing example—and can be put to use at almost any time, but sooner is usually better than later. The idea is that short meetings allow engineers to change course quickly and to immediately address issues they've uncovered.
Save the longer, more detailed review process for the end of a long, complicated project. That meeting will include members from other teams across the company, including managers and executives. While their feedback is important, it will take a longer and more focused effort to implement.
3. Keep it Focused
The timeframe will help keep it focused. But be sure to have an agenda and stick to it. Everyone can say a few words, but don't get caught up in long discussions or blaming. The meeting is kept to a half hour for a reason.
4. Egos Out of the Room
This one is most important, Downer said. Everyone checks their ranks at the door. While the meeting should have a facilitator, no one is a leader, even if they were the actual project leader. The atmosphere must be one of openness and learning. That can't happen if members are afraid of retribution as they head back to work.
More on Conflict Resolution: How Engineers Can Resolve Conflict and Save Their Business
The objective is to fix the problem, not place blame. The AAR cannot be used to evaluate people's performance, but to assess what went right, what went wrong, and how it can be corrected.
5. The Right Questions
The process consists of asking three to five focused questions, said Dale Marsden, superintendent of the San Bernardino City Unified School District, which has recently implemented the AAR process after armed intruders threatened students and staff.
What was supposed to happen? Look back at the project's objective and ask team members what they felt should or would happen during the project.
What actually happened? This is the time to gather honest opinions to assess whether objectives where met.
Why the difference? If the answers to the first two questions don't align, this is the time to help figure out why. What processes hindered the program, what were the causes for these differences? Or, why did it go well? Answering the latter question also gives you a roadmap to follow the next time.
What have we learned? Comparing what you expected to happen and what actually happened, helps clarify what could be done differently, if corrective action needs to be taken.
Deliver the outcome
Now comes the final question: What can we do? You've learned, you've got feedback—now the team needs to take corrective action. Pick actions that can be carried out as you continue working on your project or begin a new one. Assign them to the team.
Remember, the intention of the AAR is to deliver lessons and improvements for the team. These should be stored in the PLM system or another tracking system to ensure future teams don't keep repeating a flawed process.
An after-action review is well worth the time spent huddled in a short meeting. The biggest challenge may be actively listening to other team members and leaving ego at the door. But many projects' success depends on these vital meetings.
Jean Thilmany is a freelance writer living in St. Paul who writes frequently on engineering topics.
Read More Exclusive Stories from ASME.org: Global Talent Makes American Industry Stronger The 7 Coolest Rescue Robots Tackle Almost Any Disaster U.S. Can Learn From Texas' Surge in Wind and Solar Power
AARs are essentially a quick huddle after an event to create awareness and consensus around three questions: what went well, what didn't, and what the group should do differently next time. Ken Downer, RapidStart Leadership.
Related Content