Mining Equipment Becomes More Sustainable and Efficient
Mining Equipment Becomes More Sustainable and Efficient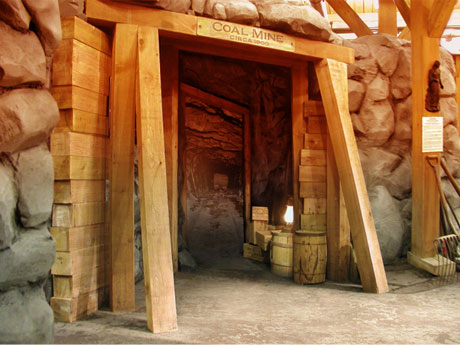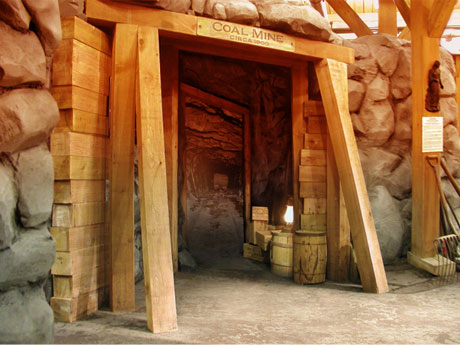 Bucyrus Mining Museum. Photo courtesy of Bruce Hunter.
More than 100 years of history making mining equipment are presented at the fascinating Bucyrus Museum and Visitor Center's newly renovated Heritage Building in South Milwaukee, WI. Among the museum's massive displays and interactive simulators are the shovels that dug the Panama Canal, dredging equipment, and "The Big Muskie," the world's largest dragline, a tool used for surface excavating.
Bucyrus International, Inc. was recently acquired by Caterpillar, Inc., whose predecessor companies were formed in the early 1920s and whose tractors and trucks were side by side with Bucyrus at the Panama Canal and many other historical earth-moving projects. The global mining division's impressive three-story center is worth visiting to get a first-hand look at the scale and history of the company and industry.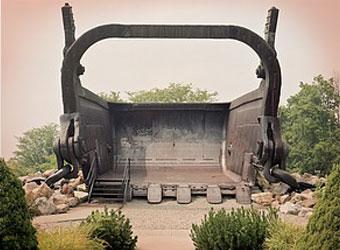 An optimistic view of the future of mining is also presented, highlighting recent engineering accomplishments that are making mining equipment more efficient and sustainable. John Disharoon, sustainable development director for Caterpillar, Inc. Global Mining, explained more about some of the most important innovations that can be found in CAT's mining products, which now number in the hundreds.
Harvesting Less Waste
The mining industry has developed more efficient ways to create less waste at the mine site, so more mining material is moved per ton for the energy expended to remove it. Harvesting technologies do so with less waste and even less degradation, hauling only material that's useful to the end customer.
In coal mines, for example, the latest underground mining technologies hone in on the coal with laser pinpoint accuracy, so only the pure sections are removed from the ground, not rocks, dirt, or gravel. "Customers are able to consume directly from the face of the mine rather than crushing and loading excess material out to a mill to be cleaned later," Disharoon says.
Improving Efficiency Below Ground and On the Surface
Recent efficiency advancements in underground mining go beyond the concerns of removing more material in less time, for less money, and with less energy, and address how it is done.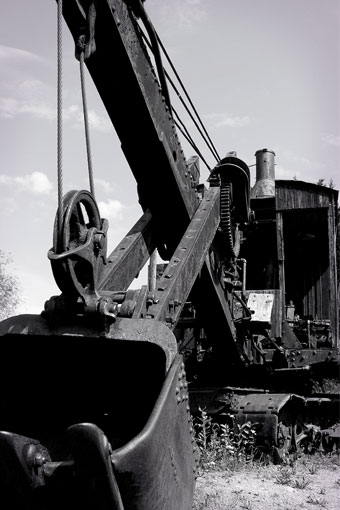 Underground, CAT has produced the world's first hybrid underground mining vehicle that improves underground air quality. When combined with ventilation requirements, pollution is dissipated more efficiently during operations.
To withstand the tremendous strains involved in moving up to 400 tons of oil sands, patented gearing and heat-treating technologies allow modular mechanical drive mining trucks to operate efficiently, even in sloppy underfoot conditions.
Surface-mining equipment, including rope shovels, hauling trucks and loaders working on the top of the earth, now use electric drive, powered by electricity from the grid or a diesel generator. They are "the most efficient in the world" according to Disharoon, loading and hauling more payload than ever before from the amount of diesel fuel burned.
Increasing operational efficiency by keeping environmental factors under control on the top side also has improved mining. Using technologies such as auxiliary trucks, motor graders, and road compactors to maintain the hauling roads keeps the roads clean and minimizes dust and rocks, eliminating split tires and downtime.
More Sustainable Use of Methane
The combined CAT-Bucyrus company now has the broad ability to approach more sustainable mining practices using their expertise in power systems such as diesel and natural-gas engines and turbines. Mining customers can make better use of the methane and natural gas that occurs in coal mining. Instead of burning or flaring it up, or venting it to the atmosphere, it is piped, cleaned, and run through natural-gas generators located on-site at the mine. The electricity created there is used to power auxiliary machines in the mine.
The visitor's center in South Milwaukee is a great place to see some of these innovations and learn more about the company and its history. Ground has just been broken for a new state-of-the-art visitor's center at CAT headquarters in Peoria, IL, and is expected to open at the end of 2012. It promises to have more simluators, movies, and displays, including some that will rotate between the two locations. Either are excellent opportunities for learning, seeing, and experiencing more about these exciting new improvements.
Debbie Sniderman holds an MENG from Cornell University, Ithaca, NY. She is an independent writer and regular contributor to Mechanical Engineering.
Customers are able to consume directly from the face of the mine rather than crushing and loading excess material out to a mill to be cleaned later.John Disharoon, Sustainable development director, Caterpillar, Inc.
Related Content