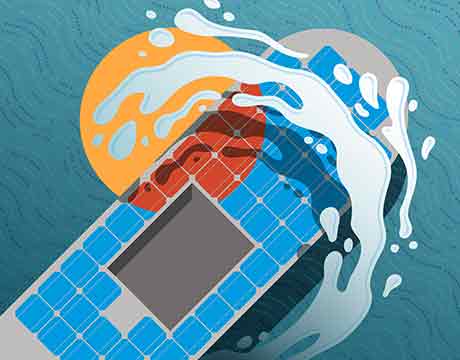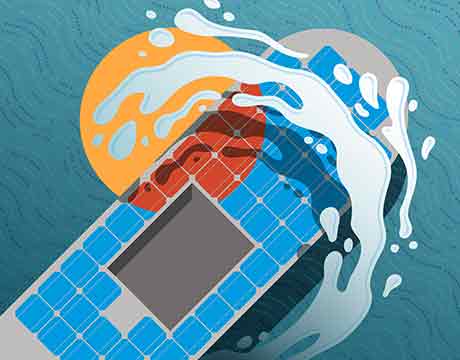 Making a SOLAR SPLASH
Mar 29, 2018
by Eric Butterman ASME.org
This June 5-9, Springfield, OH, will become ground zero for solar energy, as the five-day SOLAR SPLASH world intercollegiate championship of solar/electric takes place, bringing together young people with a love of invention and an interest in renewable energy. With a competitive focus on leveling the playing field and eliminating advantages for well-funded student teams, it draws institutions from all over the country to set sail for learning and possibly victory.
Most of the boats in the competition look like a canoe or kayak in shape, says David Luneau, SOLAR SPLASH's technical manager, but participants have also chosen catamarans and trimarans.
"It's up to the school, but they have to allow for speed and endurance if they're going to be successful," says Luneau, who is an associate professor and program coordinator for the department of engineering technology at the University of Arkansas-Little Rock.
For these one-person boats, which can reach top speeds of about 26 knots (30 mph), the competition rules limit the length to six meters, the width including the solar array to 2.4 meters, and the height to 1.5 meters above the water line. The boats are permitted to use electric motorsbut are only allowed battery power of 36 volts and may only use lead acid batteries. This rule goes back to one of the original missions of the event: Keep costs low. With regard to the solar power itself, the primary governing rule governingapplies to a limit on wattage but not on square footage. Without this rule, teams that could afford space-grade solar cells would have an advantage, Luneau says.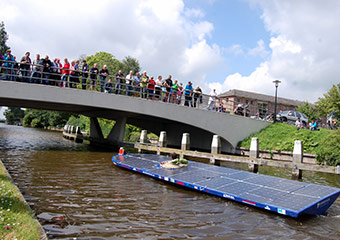 "Also, batteries have to be charged on solar panels," he adds. "In the endurance event, they have batteries and solar both and, in the sprint, they will take solar panels off and it's pure electric."
The event has a 1,000-point scoring system, with the leading endurance race worth 400 points, followed by a 250-point sprint event of 300 meters in length. The event also includes a "solar slalom."
Universities participating in last year's event included Carnegie Mellon University and the University of New Mexico. Cedarville University, which has won the competition more times than any other school, will again defend its title this year. "Cedarville has won by reliability and they are hull innovators. We've seen from them a displacement hull for the endurance and a planing hull for the sprint." he says. "They have the nose further down in, flat in the back. It looks like a long canoe. Their propellers are high quality and efficient."
Whatever team wins this year,Luneau says the spirit of the event is one of education and enthusiasm to help lead the way in this field. "We want the public to be influenced by seeing some of the hard work and hopefully it will inspire them," he says. "Maybe a child will see these boats and it will encourage them to one day work on their own, and become a future competitor."
Eric Butterman is an independent writer.

For Further Discussion
Maybe a child will see these boats and it will encourage them to one day work on their own, and become a future competitor. David Luneau, technical manager, SOLAR SPLASH