Leading Hard-to-Decarbonize Industries to Zero Emissions
Leading Hard-to-Decarbonize Industries to Zero Emissions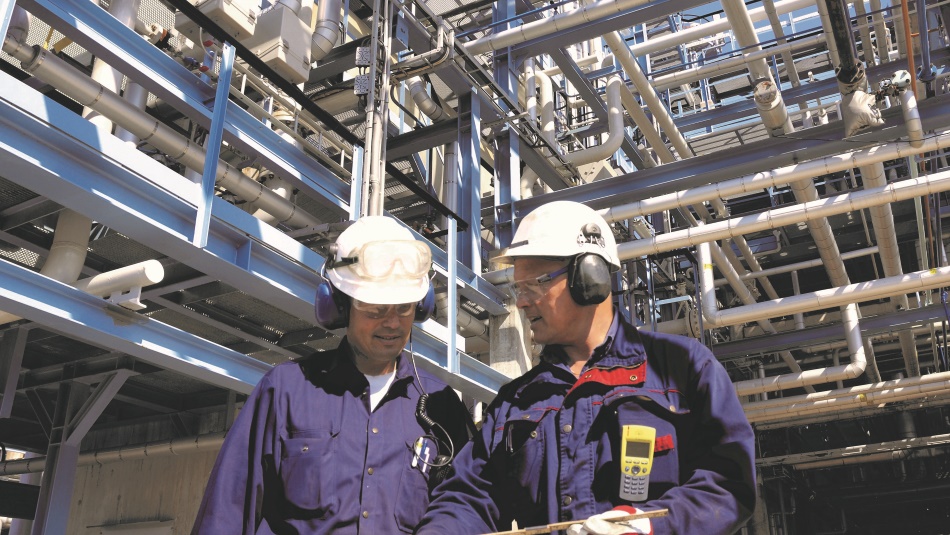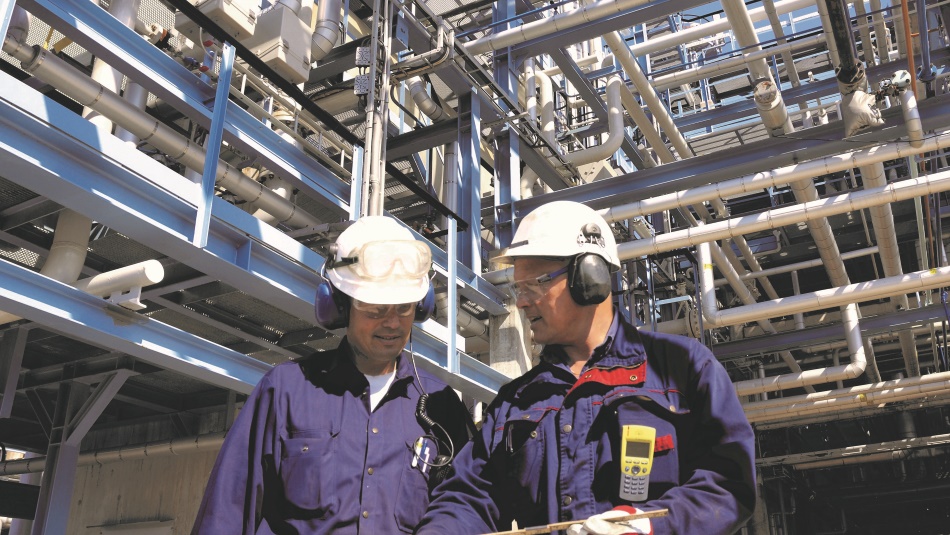 Some processes inherently produce a lot of carbon emissions, but groups are working to wrestle them under control.
After a summer that witnessed record-breaking temperatures and weather-related catastrophes across the globe, the annual series of events known as Climate Week put a spotlight on solutions to reduce the carbon emissions that contribute to global warming. Timed to coincide with the United Nations General Assembly meeting in New York City, more than 200 different organizations offered nearly 500 events during the week. Many of these participating organizations are in one stage or another of developing or executing climate action plans.
This includes ASME, where a team is continually at work on the
development of its climate strategy and response
. ASME's core competencies in renewable and alternative energy sources such as nuclear and hydrogen, along with its work in the development of codes and standards, positions the organization to lead private industry toward achieving carbon neutrality goals, according to Iana Aranda, senior director of
ASME's Engineering Global Programs
and president of
Engineering for Change
.
"It starts out with listening and understanding the pain points of those industries we're hoping to gain the most of by decarbonizing," Aranda said. ASME established an industry advisory board as one of its channels supporting knowledge sharing on complex climate change issues. Asking questions about the motivators and enablers is key, said Aranda.
Other organizations have similarly dedicated teams. Most have set their carbon neutrality sights on 2050, the same year the global population is projected to grow to 10 billion, according to the United Nations. Much of the associated increased energy demands is expected to come from developing economies, adding to the challenges of meeting carbon neutrality goals of some of the hardest-to-decarbonize industries such as cement, steel, and oil and gas.
Reducing or eliminating emissions, investing in renewable and alternative energies, and implementing carbon capture, usage, and storage (CCUS) are tools common to these industries' carbon neutral strategy.
Regardless of the industry in which they work, individual engineers can have a huge impact if they focus on two things: intentionality and optimization, said Rick Bohan, vice president of sustainability for Portland Cement Association. Bohan believes engineers have an important role in meeting, or even beating, the 2050 target outlined in the PCA's
Roadmap for Carbon Neutrality
.
"Really think about what you build, where you build, when you build, why you build, how you build, who builds it," said Bohan. "If everybody across the spectrum…if they have those two things in mind [intentionality and optimization], we could reach carbon neutrality a lot quicker than 2050."
Performance-based specifications
The PCA's
roadmap for carbon
neutrality "is supported by every single one of our members and associate members," said Bohan. The PCA partners with other organizations such as the
Global Cement and Concrete Association
and the
National Readymixed Concrete Association
. A global network is crucial to understanding and manage diverse regulatory frameworks that impact collective efforts. Bohan said its members that are vertically integrated can help influence sustainable practices in downstream industries such as concrete and construction.
"The big news is that we are pushing forward on moving away from prescriptive specifications to performance-based specifications," said Bohan, noting recent cement production data. Overall production of blended cement rose from single digit percentages three years ago to an expected third of all the cement produced in the United States this year.
More on Solutions:
Climate of Optimism
"They have at least a 10 percent less carbon dioxide footprint than a traditional cement. And they provide the same performance, the same strength, the same durability across the board," said Bohan. Other positives include
federal funding and grants
to help academia and the private sector develop new carbon capture methods including cryogenic and membrane capture.
No single solution
Steel's carbon-intensive production process has long relied on fossil fuels. Carbon added to iron gives steel its strength. According to estimates from the World Steel Association (WSA), an international trade group headquartered in Brussels, emissions from blast furnace steel plants average 1.8 metric tons of CO
2
per metric ton of steel produced. Its prevalence in many industries including the built environment, infrastructure, automotive, and others may result in an expected 30 percent increase in demand
by 2050
. Yet
emissions from the steel industry must fall by at least 50 percent by 2050
to meet global energy and climate goals.
Though "there is no single solution to drastically reducing CO
2
emissions from our industry," the
World Steel Association has a climate action policy
that identifies three key components to getting steel industry on a path to carbon neutrality. They include making production and use more efficient by improving processes through deployment of low-carbon steelmaking technologies and maximizing scrap. The plan calls for more reuse and remanufacturing as part of a circular economy. And finally, developing and using advanced steel products in new ways such as zero-energy buildings, renewable energy infrastructures, and electrification will enable societal transformation.
Decarbonizing Aviation:
Fly the Climate-Friendly Skies
A switch to electric arc furnaces in steel production may be one such innovation to provide a positive impact. AcerlorMittal recently broke ground on a
CAD $1.8-billion decarbonization project at its plant
in Ontario. The company says it is a key component to ArcelorMittal's target to reduce the carbon intensity of the steel it produces by 25 percent by 2030.
Reaching commercial scale
Oil and gas accounts for 55 percent of global energy consumption, according to a
December 2022 report published by EY
. Many industries remain wholly dependent on it. Petroleum is used as raw material to make plastic products, solvents, and many other end-user goods. Though demand for electric vehicles is growing,
electric air transportation is still in its infancy
. The investment in existing infrastructure including extraction, pipelines, and refineries shows impacts beyond embodied carbon through supply chain and transportation.
Organizations intent on addressing the industry's climate impact include the
Oil and Gas Climate Initiative
, a
CEO-led initiative
including 12 of the world's energy companies that represent nearly 30 percent of global oil and gas production. Members include Aramco, BP, Chevron, Shell, and others intent on targeting net zero emissions. The OCGI is focused on three strategies:
decarbonizing transportation, including low carbon fuels
,
methane emission reduction
, and carbon capture, usage, and storage (CCUS).
Adapting Transportation:
Refueling the Diesel Engine
The American Petroleum Institute has developed
its own climate action framework,
highlighting CCUS as a key strategy. According to API, there are 12 commercial-scale, operating CCUS facilities in the U.S. capable of capturing approximately 25 million metric tons of CO
2
annually. Many of the additional 22 U.S. carbon capture facilities in development will serve oil and gas. While oil and gas may be among the most challenging to decarbonize, both OCGI and API say fair and effective carbon pricing policies will help encourage market-based solutions.
Nancy Kristof is a technology writer in Denver, Colo.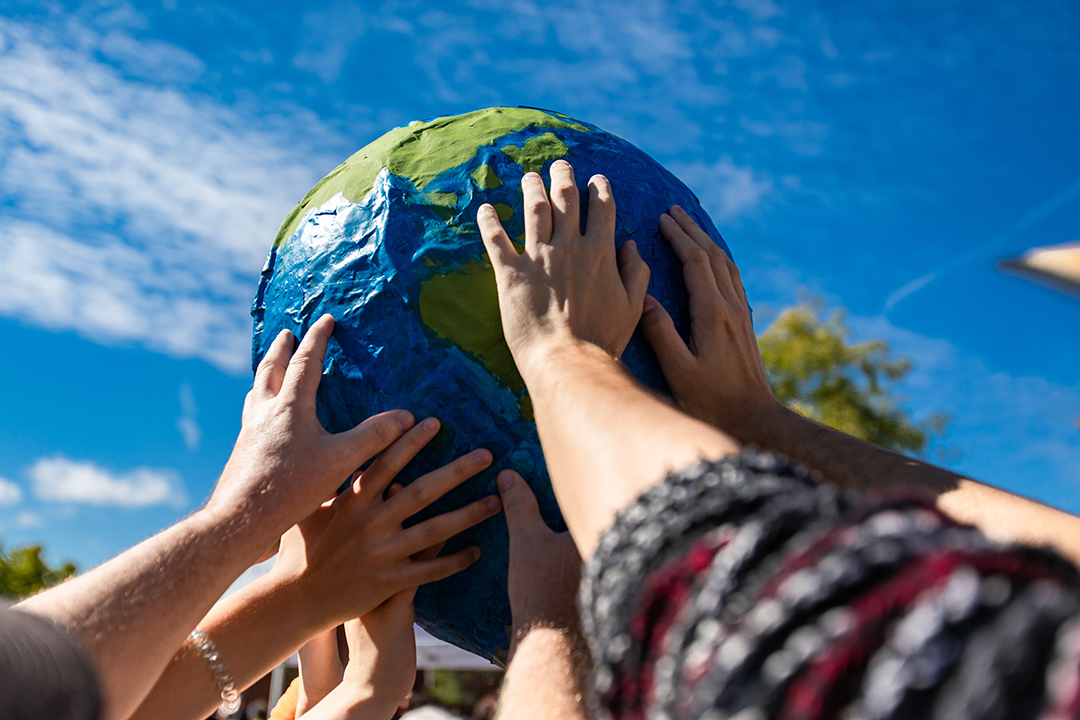 Taking on Climate Change
ASME leverages the power of engineering to benefit humanity. Today, it is building consensus around technical, science-based climate solutions.