Kenya Seeks to Modernize Its Informal Manufacturing Sector
Kenya Seeks to Modernize Its Informal Manufacturing Sector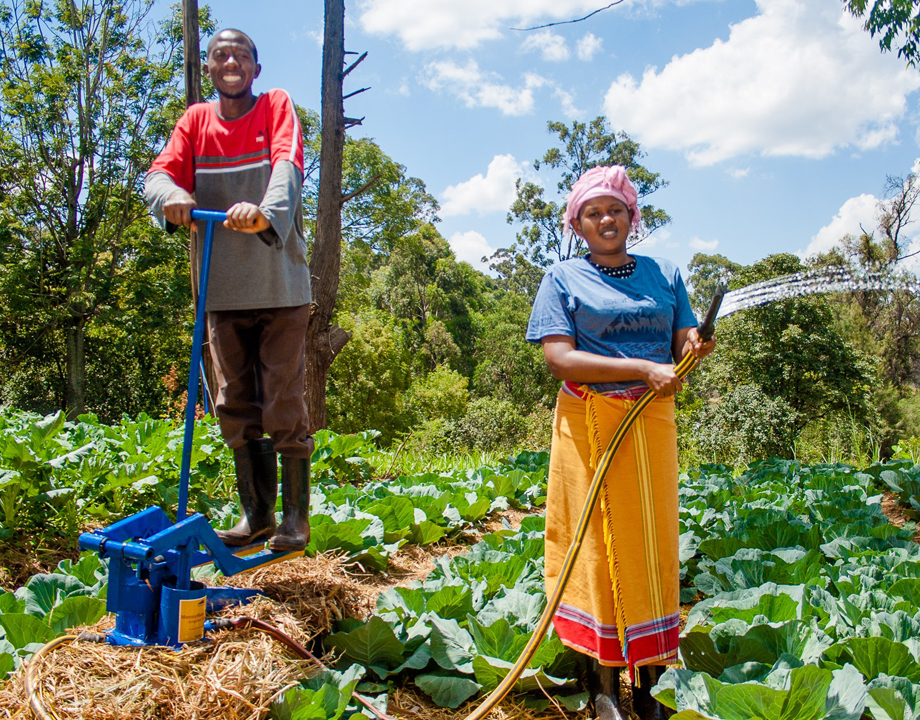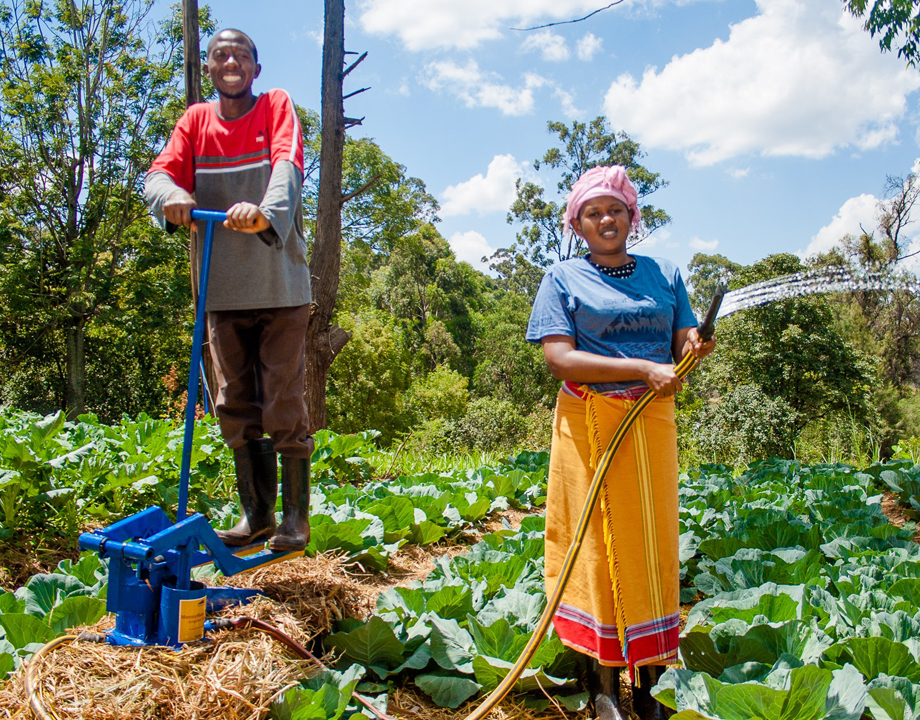 The artisans who developed products like this simple water pump are now adopting additive and digital manufacturing technology. Photo: MoneyMaker Irrigation Pumps
In the Gikomba area of Nairobi, Kenya's outfield artisans work under makeshift sheds on the side of the road. These bare-chested young men pound red hot pieces of metal to form products such as replicas of motor vehicle parts for customers who don't have time and resources to import spares from established manufacturers.
This is Jua Kali industry—a term derived from the Swahili term for "the hot sun," a reference to the environment under which these craftsmen work. The Jua Kali industry lacks the luxury of modern production tools, using some rudimentary tools to generate products and material for the local market. It is considered an integral part of the Kenya's manufacturing sector.
One of the most famous outputs from the Jua Kali industry is the Money-Maker water pump, a human powered treadle irrigation pump that was designed and introduced for Kenyan farmers but has been adopted across Africa. The Jua Kali artisans also produce and repair other farm equipment and tools such as spades, grub axes, wheelbarrows, and cooking pots.
"The Jua Kali craftspeople have always and will always have a major role in the manufacturing economy of Kenya and other smaller economies," said John Gershenson, a mechanical engineer who runs Kijenzi, East Africa's biggest digital manufacturing entity. "People need local products that meet local needs, and Jua kali artisans are fantastic at doing that."
More on Global Engineering:
Turning E-Waste into an Opportunity
While the term Jua Kali has been extended beyond ironwork and into any informal business, the ingenuity of the sector has been sought by industry players who see it as steppingstone to pushing Kenya into mainstream manufacturing. Researchers and mechanical engineers are looking at ways of incorporating the Jua Kali players into more refined manufacturing to meet the demands of upscale consumers.
Gearbox, a research, product-development, and prototyping organization that aims to improve the lives of hardware entrepreneurs, has been providing a workspace to foster innovative production of the same products that used to be generated in the Jua Kali craftsmen, but using modern technology instead of blacksmithing. The organization has also supplied a pool of engineers to help improve product ideas while also supporting entrepreneurs with modern equipment and software.
The Machine-ani (the name sounds like the Swahili phrase for "at the grassroots") is one the GearBox's workspaces that has become a refuge for artisans as they work to replicate their inventions in the Jua Kali industry and shift it to more sophisticated hardware. Here, the craftspeople are introduced to modern manufacturing and designing applications and technologies like 3D printing. One concept developed at Machine-ani with its head of engineering, William Maluki, is an automatic pipe-bending machine called KunjaBot that is specifically designed for people in the Jua Kali industry to enable them bend pipes for manufacture of wheelbarrows.
While 3D printing has not yet been widely adopted in Kenya, its popularity is rising with new hardware and digital manufacturing hubs cropping across the country. The use of this technology has doubled in the months since the COVID-19 pandemic reached Kenya, with manufacturers using 3D printers to produce parts and spares of medical equipment as well as protective gear for personnel in the medical field.
Wambui Nyabero, the chief technology officer of Nairobi-based Villgro Africa, has worked with 3D printing technology in designing and manufacturing parts of medical devices. She sees the use of this technology as an important factor in improving the what Jua Kali does, but just to a certain level.
More on Additive Manufacturing:
Medical Markets Embrace Metals Additive Manufacturing Systems
"3D is a viable way of producing small quantities as it provides you with flexibility," Wambui said. "If you are making up to a thousand pieces, it is good. But again, when you surpass this, there is need to think of other ways."
Wambui noted there exists an ecosystem to lay the foundation for future manufacturing and especially tapping into the Jua Kali sector, though much still needs to be done. "If you look at the volumes of goods we import in the country, we can be able to provide a stable market by producing quality goods through use of modern producing equipment," she said.
Kijenzi's Gershenson has seen what the Jua Kali industry can accomplish, having lived in Kenya for over a decade. While he acknowledges that the sector has been on a road to modernization, it is still has a long way to go.
"If you look what they have done over time, there is a slow inclusion of the technology, whether is better tools or better use of energy. However, there is a very large step in skills and ability between what the Jua Kali do and what digital manufacturing produce," Gershenson said.
Editor's Choice:
Energy Blog: The Farm Woman's Dream, 100 Years Later
Gershenson believes each industrial sector—from Jua Kali to digital manufacturing to mass manufacturing—can play a role in promoting Kenya as a manufacturing hub. The right technology must go to the right place, he said, with each having a particular place in the manufacturing ecosystem.
"The beauty of Jua Kali is to be able to produce a deliver a product in lower volumes, on products that would otherwise never arrive in Kenya, at a price way below of what it would take," he said. "That is the sweet part of manufacturing. It is the same for digital manufacturing, where we produce products at mass customization."
Government agencies have seen the importance of the sector and are currently running programs that will harness the raw skills and turn them into solid manufacturing and engineering skills. Such efforts include formal training by the recently formed Kenya Innovation Agency (KENIA) as well as the Kenya Industrial Research and Development Institute.
Kimani Chege is a writer based in Nairobi, Kenya. He is also 2021 Editorial Fellow at
Engineering for Change
.
Related Content