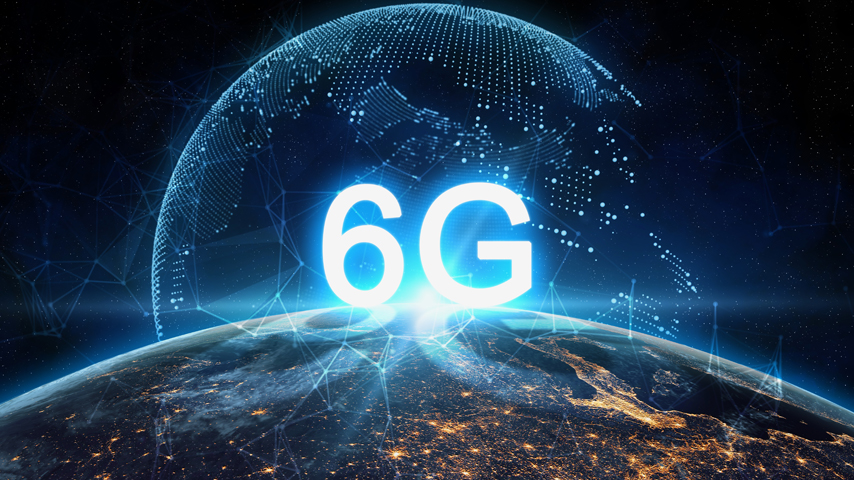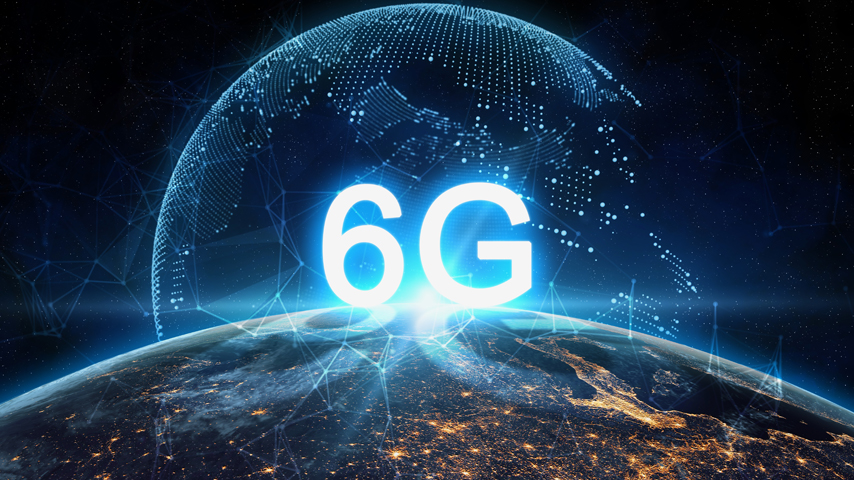 The sixth-generation cellular communications network should be here by the end of the decade, with expanded bandwidth to support future AI, IoT, and other applications.
Researchers mostly agree that the sixth-generation cellular communications network, or 6G, will be here around the end of the decade. Although no one is quite sure what it will look like, by then it will be sorely needed.
The next generation of wireless will include technologies that have come of age during the past decade, including ubiquitous sensing, machine learning, and the ability to use higher frequency spectrum at terahertz bands, said Charlie Zhang, senior vice president and head of the Standards and Mobility Innovation Team at Samsung Research America.
Though introduced only two years ago, 5G communications "considerably overlooked" the convergence of communication, intelligence, sensing, control, and computing functionalities that 6G will need to support, added Todd Humphreys, associate professor of aerospace engineering and engineering mechanics at the University of Texas.
He's part of the 6G@UT research center, which will help lay the groundwork for 6G. The center launched at the school two years ago with academic and industry leaders that include Samsung, NVIDIA, and Ericsson.
You Might Also Enjoy:
6 Ways 5G Will Impact Mechanical Engineering
This convergence will expand current mobile communications to include applications like virtual reality, self-driving cars, the Internet of Things, and even quantum computing. All these will rely on the marriage between the instant communications, sensing capabilities, and application upgrades, said Jeffrey Andrews, director of 6G@UT.
"The advances in both wireless communications and machine learning over the past decade have been incredible, but separate," he said. "Coupled with vast new sensing and localization abilities, 6G will transform the ability of the network to provide incredible services."
No more texting and other predictions
Tomorrow's 6G devices will go beyond today's standard smartphone, he said. They will be embedded into clothing or worn as patches on the skin. Wearable devices will allow, for example, around-the-clock monitoring of a patient's vital signs, Peter Vetter, president of Bell Labs Core Research, Nokia, said in a statement.
The advanced network will allow us to communicate via devices using gestures and better voice controls, Vetter added.
A 6G network has the potential for "unification of our experience across the physical, digital, and human worlds," Harish Viswanathan, head of radio systems research at Nokia Bell Labs, said in a statement.
Become a Member:
How to Join ASME
For instance, developers could build digital twins of the actual physical world that would be accurate, high-resolution representations. Viswanathan expects to see high-resolution, immersive virtual reality environments that mimic the ways people use their senses to experience the physical world.
Users will even be able to go beyond observation and interact with the digital twins, using VR devices or holographic displays. A user's interaction with a digital twin can result in actions in the physical world. For example, a user could control a robot at a remote site by interacting with the digital twin of the robot, he added.
Viswanathan also predicts that digital cash apps and digital keys will become the norm.
Time for new bands
The spectrum bands that support 5G won't have enough capacity for 6G applications. Researchers are investigating new spectrums like subterahertz (below one terahertz) and upper mid-band spectrums that promise increased capacity, Zhang said.
"There is an enormous amount of bandwidth sitting there in those spectrums," he said. "The terahertz wavelength is much smaller, so it's much easier to densely pack a larger number of antennas into phone packaging for better sensing."
Bandwidths also hold promise to eliminate network latency. Because the potential uses for 6G are so vast, including driverless cars and smart cities, every device will need to virtually eliminate latency to increase performance, Zhang added.
Check Out This Infographic:
5G Technologies Begin to Take Shape
Given those low latencies and increased speed, companies may offer sensing-as-a-service in the future, said Håkan Andersson, researcher, systems and standardization at Ericsson.
He gave example of devices situated above urban streets that could measure the speed of vehicles to predict and prevent traffic jams or accidents.
Advanced sensing capabilities will need to be realized for future driverless cars as well, Humphreys said.
By the time 6G is ready to go live, technologies like driverless cars and expanded virtual reality will be waiting, he added.
Jean Thilmany is a science and technology writer in Saint Paul, Minn.