Five Key Trends in Industrial Connect...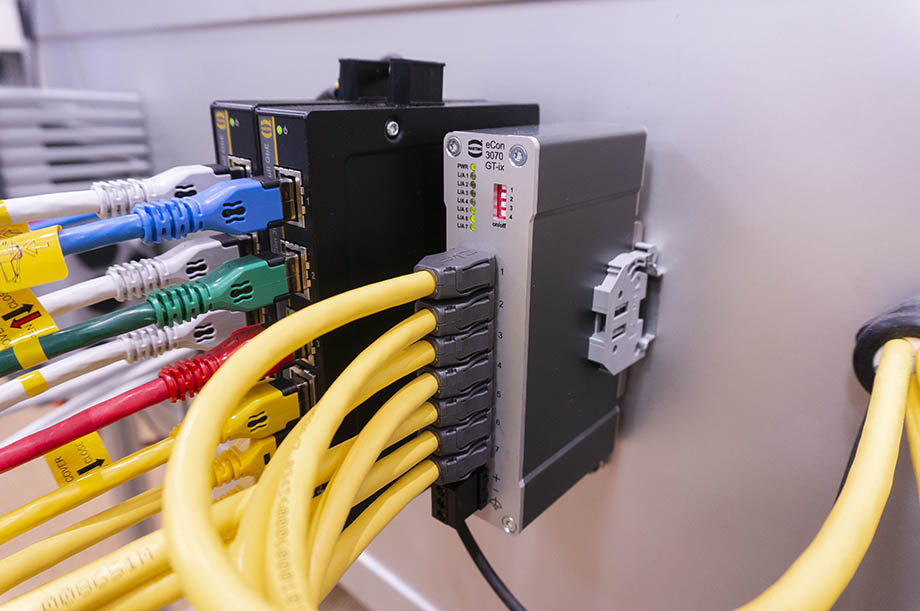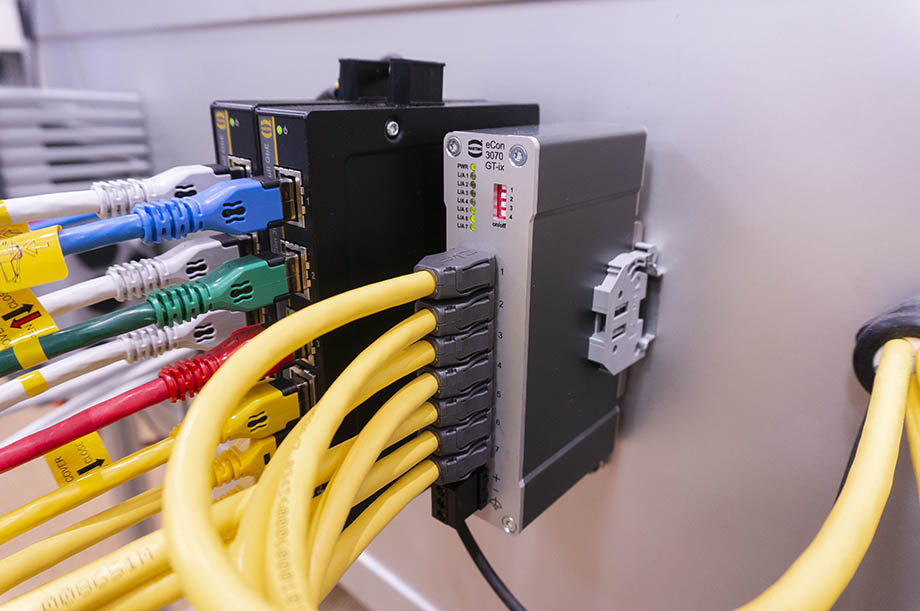 IoT connectors promote network connectivity for transmitting data between field-level nodes and software systems. Here are five key trends that demonstrate how connectivity supports digitalization.
Five Key Trends in Industrial Connectivity
Sep 9, 2020
The COVID-19 pandemic has been a significant disrupter for the technology sector, but it hasn't stopped innovation. Even without those in-person activities that aren't possible right now, product development has continued uninterrupted. It's even accelerating in many cases thanks to the increasing use of digital communications for remote work and knowledge-sharing.
The adoption of Industry 4.0 and Industrial Internet of Things (IIoT) practices has led businesses to invest in the data networking and analytical infrastructure for IIoT – high-speed Ethernet, cloud and edge computing – along with the complementary connectivity solutions that link everything together. Industrial connectivity in the broadest sense covers the componentry needed to provide secure transmission of power, data, and signals required to manage production. For IIoT, network connectivity completes the pathway for transmitting data between field-level nodes and supervisory, management, and enterprise software systems. At the same time, as these five key trends demonstrate, not only does connectivity support digitalization, it also offers new possibilities in machine and systems design.
1. Connectorization: Why Connectors are Prevailing
Increasingly, heavy-duty industrial connectors are being preferred to hardwiring/lugging in wiring modular machines and systems. Connectors are plug & play. For Industry 4.0/IIoT, connectors are perfect for applications where wiring must be detached for frequent tool changes or rapid machine changeovers for custom and small-batch production. For these scenarios, as well as testing and prototyping platforms, there is an expanding portfolio of connectors reinforced for 10,000-plus mating cycles.
Read our Infographic:
The State of IoT Devices 2019
Many OEMs have found the fully allocated cost of hardwiring is greater, not less, than connectorized wiring, once they account for the labor associated with breaking down a large machine into sections for shipping and re-assembling it at the customer's location. Connectors speed troubleshooting and shorten downtime for substantial savings that continue to accrue over a machine's life cycle.
Moving signal termination from terminal blocks inside the machine to connectors on the outside can reduce the footprint of the entire machine. In a real-life example, a U.S. manufacturer of acoustic microscopes for analyzing the integrity of semiconductors was planning a new model with 120 leads of varying voltages. The goal was a smaller footprint, but engineers ran out of interior space for such elaborate power distribution. By switching to a pair of heavy-duty connectors with 60 pins each, they were able to streamline the internal wiring, eliminate wiring bundles and achieve that smaller footprint.
2. Miniaturization: Less is Better
Machine builders and device manufacturers are continually looking to miniaturize their products. So, connector manufacturers must continually miniaturize theirs to keep up.
Here are two examples of miniaturization benefits:
OEMs have been asking for an extra-small industrial connector to supply power, signal, or data for a range of smaller devices like drives, video displays, controllers, lighting systems, heating, cooling units, vibration conveyors, etc. They wanted the same rugged reliability as larger sized connectors. The Han 1A connector from Harting, for example, is much slimmer at 25.3 mm wide, 30% smaller than the next size up. Ultra-slim connectors fit comfortably in very narrow spaces like the side of a small control panel, and a row of them uses less space inside a panel.
There is no shrinking the venerable RJ45 Ethernet connector, so it has become an obstacle for OEMs looking to miniaturize devices. The search for a smaller, more rugged alternative led to the development of a new class of connector for four-pair/eight eight-wire Ethernet that uses 70% less installation space on a PCB, is fully standardized (IEC 61076-3-124), and yet can deliver Cat. 6A performance for 1/10Gbit/s. With this tiny interface, more connectors can fit in the same PCB real estate - or in a one-to-one substitution scenario; the board can be shrunk. For example, Beckhoff, a German-based automation specialist, replaced the RJ45s with Harting's ix Industrial connector. It enabled Beckhoff to double the number of connectors to eight on each of the three circuit boards for its XTS linear transport system. Each ix Industrial supports two EtherCAT lines, compared to only one per RJ45, so Beckhoff was able to quadruple the EtherCAT lines and, therefore, the number of movers (from 12 to 48) operating along the same length of XTS guide rail. The space savings achieved highlights the opportunities miniaturization presents.
Recommended for You:
Ladybug-Size Sensor May Be a Lifesaver
3. Customization
The greatest strength of industrial connectors, particularly rectangular styles, is modularity. Users configure them for specific application requirements using standard inserts and accessories, with millions of possible combinations. Grouping feeds in one hybrid unit is more cost-effective and space-efficient than installing each feed separately. The pace of innovation has, if anything, accelerated of late. Modular connectors have been adapted to the needs of new industries like wind power and data centers. Ruggedized versions have been developed for sensitive locations like explosion zones and extreme environmental and operating conditions, while new thermoplastic models appeal to users looking for a lower price point.
4. Smart Connectivity
For almost three decades, modular connectors have been strictly passive devices, essential signal pass-throughs. Now, they are being endowed with active capabilities, like surge voltage protection to protect I/O sensor circuits, or energy measurement and status monitoring. Putting surge protection, energy measurement, machinery ID, and an Ethernet switch in the connector eliminates the need for separate devices and cabling for these functions. For example, surge protection in the connector dispenses with placing multiple surge arresters inside a control cabinet or other external solutions. For Industry 4.0/IIoT, this is just the start.
You May Also Like:
5 Questions with ARM Vice President Charlene Marini
5. Future of Single Pair Ethernet
What else is in the future? There are many promising areas, like connectivity for DC power transmission and E-Mobility. But none is coming into focus faster than Single Pair Ethernet (SPE). SPE is a complete eco-system of miniaturized networking componentry for delivering high-speed data for Industry 4.0/IIoT.
Deploying SPE at the lowest level of the automation pyramid promises to be the simplest, fastest, and cheapest way to integrate hundreds, even thousands of small sensors, vision systems, and other IIoT devices into a single TCP/IP network from the shop floor to the cloud. SPE cabling is based on a single pair of twisted copper wiring. It is thinner, lighter, and less expensive than conventional Ethernet or bus cabling, and it can deliver data and power simultaneously so that most connected devices won't need a battery or separate power cable.
SPE is fully standardized. Single Pair Ethernet promises to sustain a robust, competitive marketplace. There will be connectors with protection ratings up to IP65/67 in familiar styles like M8 and M12 and proven locking mechanisms like latch, screw, and push-pull. SPE-compatible devices are likely to begin reaching the market in earnest next year. SPE will complement, not replace, conventional Ethernet while offering compelling advantages over slower Fieldbus protocols used in field-level networks.
Of data transmission technologies potentially suitable for Industry 4.0/IIoT, SPE is closest to full commercial deployment. It's equally interesting to the factory and process automation worlds, which underscores its game-changing potential.
Ralf Klein is managing director at Harting Electronics.
Opinions expressed are the author's and do not necessarily reflect the views of ASME.