Energy Blog: Oil and Gas Acknowledge Carbon's Fade
Energy Blog: Oil and Gas Acknowledge Carbon's Fade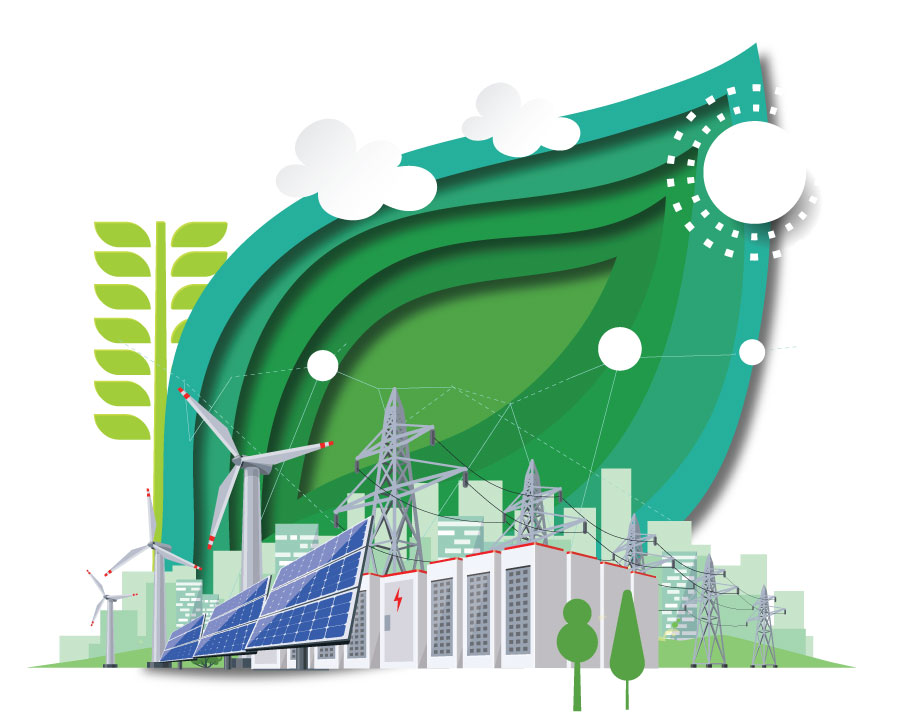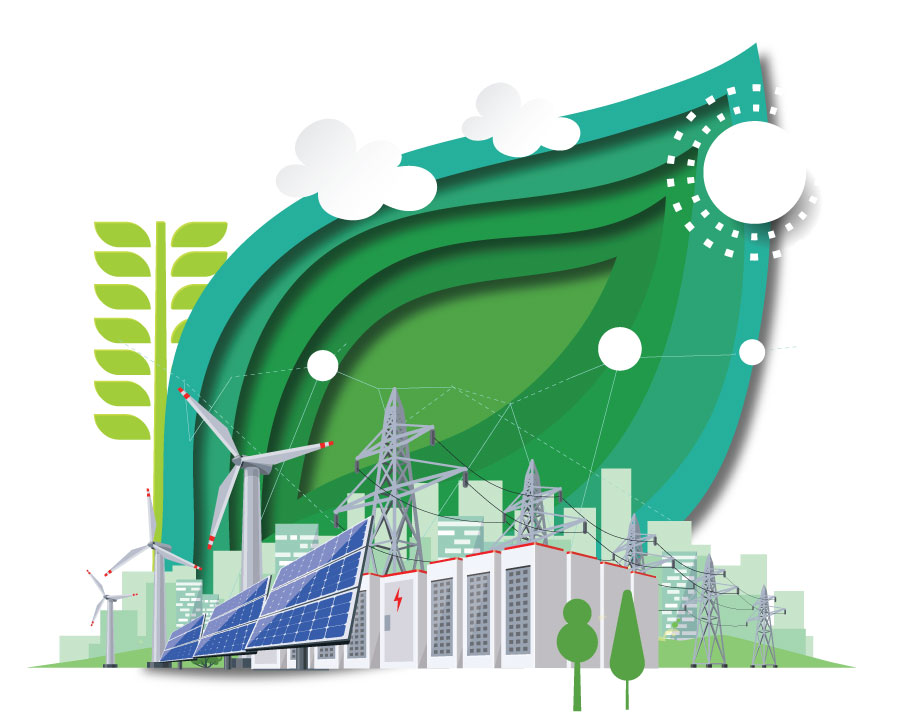 Industry looks to invest in renewables, but policy challenges remain.
There's no doubt that momentum is building in Washington and even the country for movement toward an energy transition. The Biden administration is moving toward a carbon-neutral economy, but perhaps more importantly, industry is too. General Motors is moving quickly to produce a fleet of just electric light vehicles while Ford Motor Co. is already selling the Mustang Mach-E with the 2022 E-Transit van coming soon. Tesla, of course, set the pace in 2008.
Wind power is the fastest-growing segment of the power industry, taking advantage of prices that make it competitive with fossil fuels. Coal continues its decline: the giant Navajo generating station in Arizona is being shut down in favor of renewable replacements. Natural gas remains competitive but is losing ground because of the stigma surrounding fossil fuels.
Now, the oil and gas industry may be putting an exclamation point behind the writing on the wall. Oslo-based DNV-GL's recent research shows a record two-thirds of senior oil and gas professionals reporting their organization is actively adapting to a less carbon-intensive energy mix in 2021. That is up from 44 percent in 2018. Fifty-seven percent plan to increase their investment in renewable, compared to 44 percent in 2020. That compares to those planning increases in either oil (21 percent) or gas (37 percent) in 2021.
Overall, 62 percent are actively looking for opportunities outside of oil and gas, up from 51 percent in 2020, according to the report. The areas most ripe for investment are carbon capture and storage, floating offshore wind, green hydrogen, and fixed offshore wind.
Firms such as Keppel Offshore & Marine from Singapore are an example of transferring their expertise to the renewable sector, landing work for offshore converter stations and substations for offshore wind farms in Germany and Taiwan. The accelerated development of offshore wind will bring more and similar opportunities, said company officials.
The report noted the industry is going through another downturn, a third major dip in 12 years. But this one may be different because of a shift in capital away from fossil fuels. Net-zero carbon policies are changing the direction of the oil and gas sector, with decarbonization an immediate priority. There are signs companies and investors will spend money to transform rather than simply costs to survive.
Transforming to a decarbonized economy will not be easy: It has never been done. A new McKinsey report points out success will depend on how asset owners, investors, and policymakers understand and manage the risks that come with the transformation.
"They must stay in tune with how policies and regulations are developed to achieve low- or zero-carbon economies and ensure early-stage development capital is available to advance the right projects," according to the report. "Advancement of these infrastructure projects is widely recognized as a critical aspect of the post-COVID-19 economy."
Moving forward will require a large-scale shift in the role that infrastructure plays in economies. Owners and investors need to understand the speed of the transition, which markets will transition completely, and those that will be impacted. For instance, the report calls out midstream gas and transport projects that will probably have to transition for green gas and hydrogen-based fuels. The electric power industry may have to adopt carbon capture and sequestration technologies.
Major questions moving forward include how investors will incorporate climate guidance and policy into their decisions. Those with assets and infrastructure in coastal areas will likely need bolstering for climate changes to protect them for decades. Owners must educate themselves on the many new emerging technologies and start-ups to understand technical and economic challenges, impacts, and potential benefits.
Some elements of new technology and systems will require some level of government support to reduce the risks for private capital. Technologies such as carbon capture, hydrogen gas, electric vehicles, more powerful batteries, and offshore wind will require different funding models in their early stages for private capital to become involved.
Offshore solar is another emerging technology, now getting a boost from two projects. In Europe, Equinor recently announced its involvement in an offshore floating solar pilot. Its announcement preceded Norway's Ocean Sun's news that it secured European Union funding for a 250-kW trial of its floating photovoltaic system off the coast of the Canary Islands.
Floating solar in inland freshwater sites is not new but transferring the technology to open seas is more difficult. Floating arrays must weather storms and high seas to operate profitably. Ocean Sun's proprietary technology using a flexible membrane on which to attach PV modules is another example of emerging technology for investors to consider.
John Kosowatz is senior editor.
Register for our upcoming webinar series on clean energy: The Green Transition
Related Content