Embracing the Digital Manufacturing Revolution
Embracing the Digital Manufacturing Revolution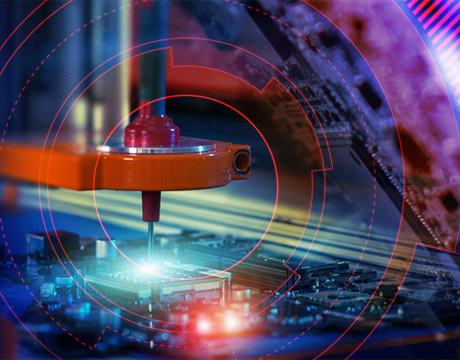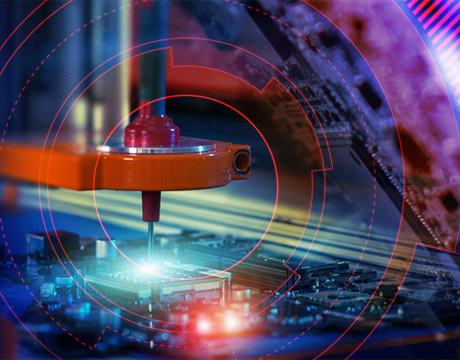 From growing up in his father's welding and machine shop in Hagerstown, Maryland, to leading an institute that addresses the life cycle of digital data interchanged among a myriad of design, engineering, manufacturing and maintenance systems, Dr. Dean L. Bartles has come a long way. With several awards under his belt, Bartles has had a distinguished 38-year career in manufacturing with responsibilities including managing research and development, technology transfer, program management, and manufacturing operations. He recently joined ASME as a technology development consultant to help execute the society's technology-based enterprise strategy and grow its impact in strategic markets. Bartles was formerly the CMO for UI LABS and the founding executive director of DMDII.
ASME: Digital manufacturing is no longer a buzz word. How does it impact industrial manufacturing?
D.B:
People get confused regarding the term
digital manufacturing
. Some people think digital manufacturing is
3D printing
, but it's not. Digital manufacturing is a virtual representation of the entire manufacturing process so that designers, as they begin to design a product, can make choices about materials and processes and immediately see the impact to production on a separate virtual computer screen.
For industrial manufacturing, it would be ideal to be able to figure out the cost to produce and the amount of energy required to produce a product prior to ever turning a single chip on a machine on the shop floor. The idea of virtually representing that entire manufacturing process in a real-time virtual environment so that designers can make those hard decisions during the design phase is really what digital manufacturing is about.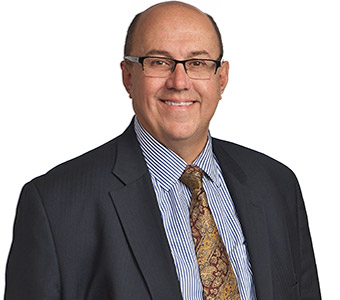 Internet of Things (IoT) and Big Data play a key role in digital manufacturing. If you can figure out ahead of time what the actual production should be and then compare that real time information with the data coming off the shop floor to readjust your models accordingly, the manufacturing processes can be designed more efficiently.
ASME: You mentioned some of the benefits of digital manufacturing. What are the challenges of its adoption?
D.B: The biggest challenge in adopting digital manufacturing is the concern that small and medium enterprises have regarding safety. Their biggest fear is what would happen if during predictive analysis, all of a sudden people hack into your machine tools and either cause that machine tool to damage itself or cause it to produce a defect in a part that's not observable until the part is actually out there in the product. We will have to overcome this fear and figure out how to make it safe.
ASME: What's your advice to engineers who are just starting out and want to implement digital manufacturing in their production process?
D.B: In the field of advanced manufacturing today, it's really important for engineers to embrace their computer science partners. Everything in the future's going to be related to Big Data, predictive analytics, and IoT. So if you're going to be designing a product as a mechanical engineer, you're going to want to have a very close relationship with the predictive analytics department consisting of statisticians and computer scientists.
My advice to mechanical engineers today is: Embrace those friendships you're making with those computer majors. Because it's all going to be so closely tied together.
ASME: What role organizations like ASME can play in accelerating the adoption of digital manufacturing?
D.B: ASME has been a thought leader since its origin back in 1880. This is a new area that's emerging and I think it's imperative that ASME become a thought leader in this area because they've got over 120,000 members that are looking for ASME to make them aware of these new emerging technologies. Another role ASME can play is in workforce development, education and training, by staying abreast of all the future things that are coming down the pike and providing training courses to become better engineers.
ME: With these new technologies being embraced by the industry, what would a typical factory floor look like in future?
D.B: A factory floor in the future will have every single machine tool with multiple sensors streaming real-time data for feeds, speeds, depths cut, oil viscosities, coolant viscosities, coolant temperatures, coolant volume flow, acoustic emissions, vibrations, and cabinet temperatures. Everything you can sense on a machine tool, that data is going to be streaming to the cloud. Predictive analytics will be able to alert you to problems that might happen before they happen. You will be able to predict those kinds of failures and have your maintenance crew on the weekend fix a problem before it interrupts the first shift of production.
Watch the video of Dr. Dean Bartles' interview.

For Further Discussion
The biggest challenge in adopting digital manufacturing is the concern that small and medium enterprises have regarding safety.Dr. Dean Bartles, founder and executive director, DMDII
Related Content